"What are your best experiences in your life to date?"
Recently someone asked me to list all of the best moments of my life and I had never stopped to think about that question before. But as I started naming them I realized every single one of them was tied to an indescribable surreal experience that had to do with a connection to nature, people, or the Earth; laying in the snow under the swirling Northern Lights, playing soccer in a village on the Amazon river, hiking and sitting at the top of Machu Picchu and being speechless, witnessing a water spout form out the ocean from my dive boat in Aruba, standing on the edge of an active volcano in Guatemala, living with the Quechua Indians on their floating grass island homes in Lake Titicaca, flying in a stunt plane over the desert, volunteering in Senegal for girls' education, falling in love, the list is endless and keeps on growing as I live.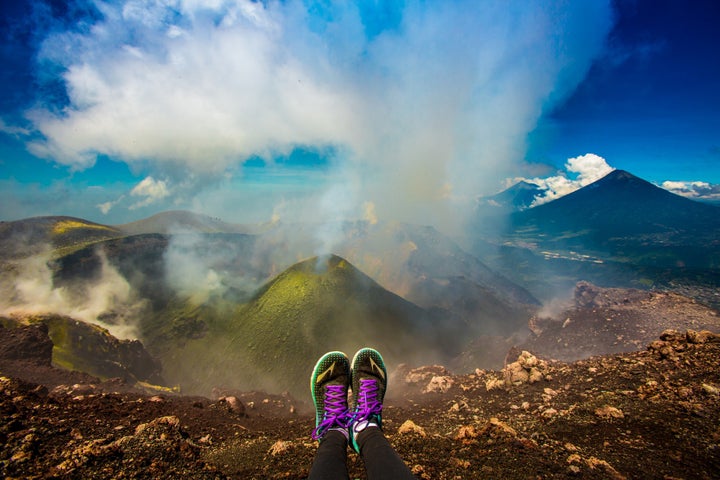 Imagine a world where travel experiences are not only adventures for us to see and experience the world around us, but also serve as a force to solve some of the most pressing issues. Sustainable tourism— tourism that positively impacts the economy, environment and community one visits — can do just that. By choosing to book tours and experiences abroad through companies that support local communities, travelers can have a tremendous impact on their destination and can give back and make a change in the world all while creating the best experiences in your life!
Real life experiences are those moments you know you're really alive and experiencing something special. While it could be the instant you see the Pyramids of Giza for the first time, it is more likely to be the moment you find yourself in the middle of a village square soccer game, being treated to a home-cooked meal by your new local friends or sharing a laugh with your fellow travelers as you try a new mode of transport … camel anyone? These unexpected moments are what traveling is all about.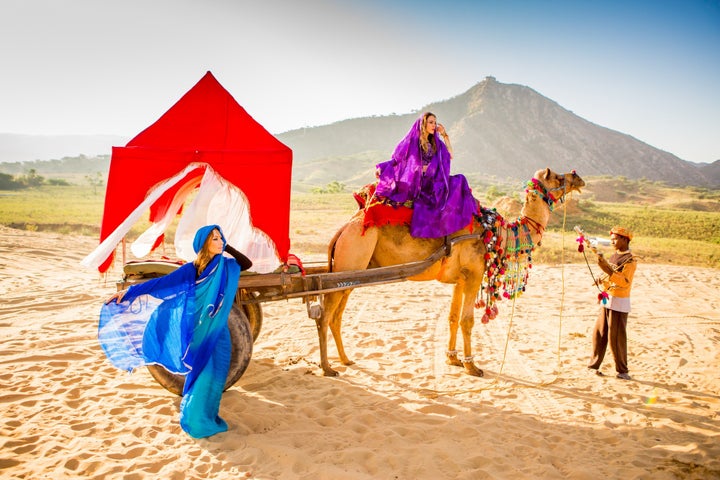 This quest for deeper meaning in our lives and deeper connections with our world has finally seeped into the travel industry. "Experiential travel" became the travel trend of 2016. Rather than just visiting far-flung locations, vacationers were looking for ways to tap into native cultures, meaningfully interact with locals, and feel like far more than a tourist. In a world heavily disconnected by technology, we humans are trying to find better ways to connect and find authenticity. So where does a thoughtful traveler go from there? What's next?
Industry leaders have now been coining the phrase "transformational travel" as the next iteration for 2017. It is similar to experiential travel, but taken a step further. Transformational travel is travel motivated, but defined by a shift in perspective, self-reflection and development, and a deeper communion with nature and culture. Today's culture is device- and pace-driven and we are disconnecting from ourselves, our relationships, nature, and culture. But transforming ourselves, we have found is still not enough to change the world. We have the power to help others as consumers, so we have the responsibility of bringing global awareness to travel and putting it into action. This is what "sustainable tourism" is all about.
As travel becomes more accessible and cheaper (airplanes use to be luxury now there are classes of seat in airplanes and private airlines launching every second day) it's only increasing our hunger for it. Global tourism has more than doubled in the past twenty years, from 540 million to 1.1 billion people worldwide and is expected to double again by 2030. Travel is second only to oil in shaping a country's economy and it even has the ability to transform lives and eradicate extreme poverty. The impact of tourism on the world can either be negative or positive, and based on our choices of which companies we use, the travel industry can be a force for good.
Travel is transforming our world and transforming business. Here are a few travel brands that are leading the pack in re-thinking consumer's engagement with travel: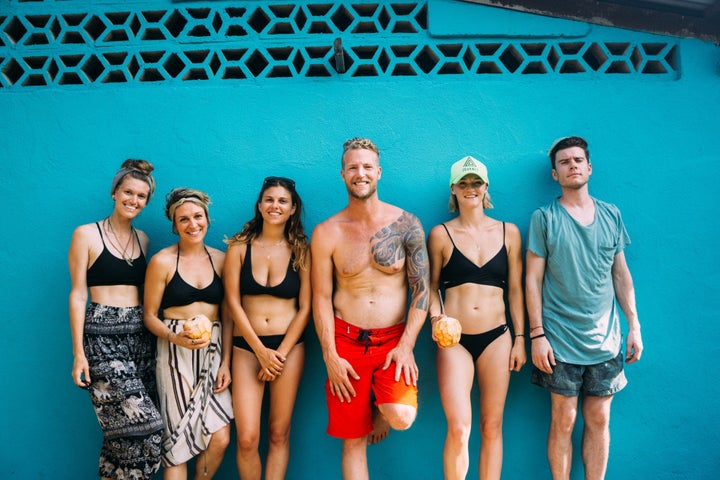 Imagine this, you're in Athens but its not your typical holiday. You get up at the crack of dawn to travel the outskirts of the city to a temporary structure erected for Syrian refugee families. You help interview and distribute supplies, and get a chance to hear firsthand from the father of a family struggling with becoming refugees and leaving everything they own, while helping to work hands on.
The second half of your journey is your "deep dive". Where you relax on a nearby island through sound meditations, singing, and physical release through yoga. You join in during group conversations around the dinner table chatting about your impactful experience, how you can better understand it, and how you can help the real issues at hand using your own passions and skillsets.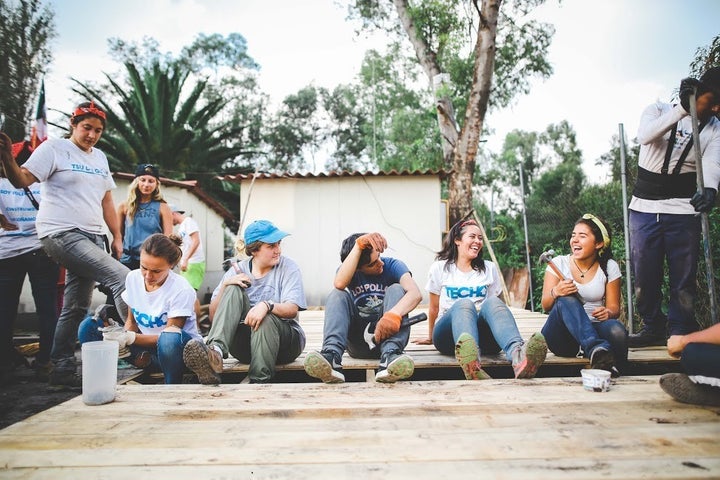 This company creates 6-9 day group travel philanthropic experiences that not only fit into your busy schedule, but create an impact on the community where you are visiting. Each journey is split into two parts, the first immersive impact work and the second cultural immersion.
Journey partners with non-profits for 2 days of sustainable impact work. Guests will spend these days getting their hands dirty with local volunteers and forming sincere relationships with the families and communities involved in the projects. Sustainability is their number one priority, and they ensure all projects have long-lasting impact in the communities.
After 2 days of deep impact work, you then travel to a destination location unique to the country you are exploring. From beaches, jungles, mountains and deserts, you can choose to fill your time with yoga, adventure, exploration, workshops, meditation, and shared meals to reflect, relax and process the experience you all just shared.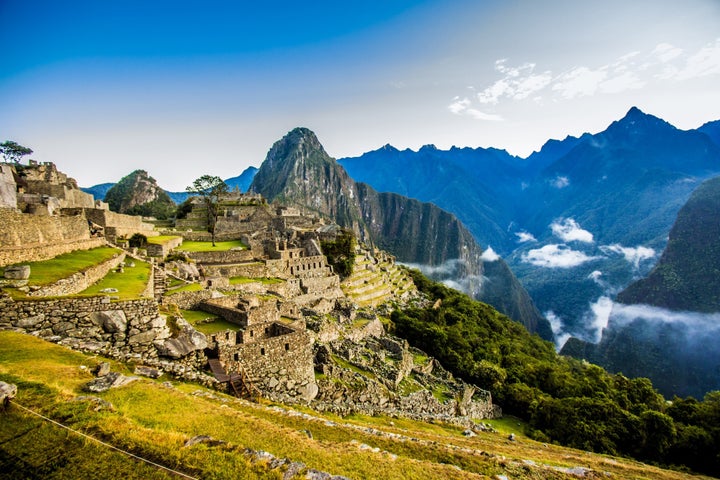 WANDER: Travel beyond your destination
Imagine this, You finally make it to Peru. The beautiful hotel that you booked months ago through Wander.io is charming and everything you imagined to relax in before your long-awaited adventure to hike Machu Picchu. You get up early in the morning to climb up the many steep steps to get you to the summit of these mystical Incan ruins in the jungle and you are transformed and blown away by the magic and energy of this place. Bucket list checked off!...meanwhile,
At the same time, a family living off the grid just a few miles away is transformed as well. They are receiving a solar panel that will provide clean energy for their home. It will help them save time and money. It will create a healthier environment for them and their children. The best part is that they are getting the solar panel because of you and your trip.
This can be YOUR story. The story of good travelers making responsible decisions when arranging their travel plans that help people in need.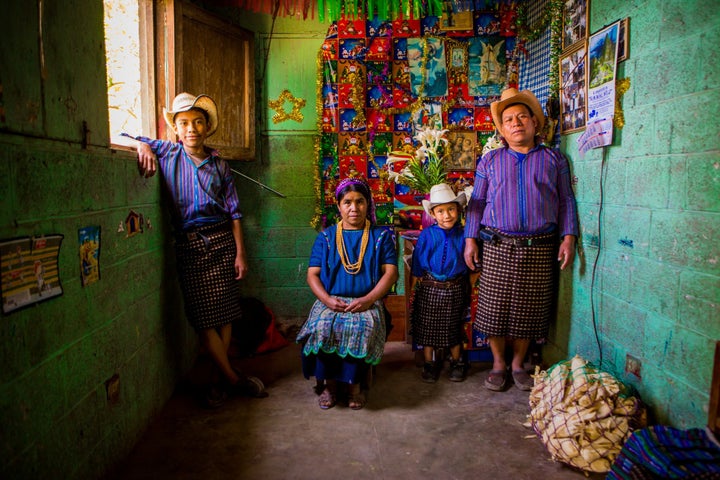 Wander is a travel company like no other, a social business conceived to give back to the world that we all love exploring. A whopping 83% of travelers are looking to make socially responsible decisions on their vacations. Consumers are becoming more socially conscious, spending money at companies that give back to the people and communities they come in contact with. Nowhere is this more important than in travel, which is built on visitors taking in local culture and natural resources.
Historically, the travel industry has been ruled by massive airlines and hotel chains, but with the emergence of Airbnb and TripAdvisor things are changing. Travelers now have the opportunity to choose who they do business with. Wander, a socially responsible travel booking site that allows users to donate the booking fee to a cause of their choice, aims to transform the travel industry into a more conscious one by offering over 250,000 hotels at the best rates while supporting good causes through their partner organizations. The travel and tourism industry already contributes to over two trillion dollars annually to the global economy, so why not use that to drive change and make things better?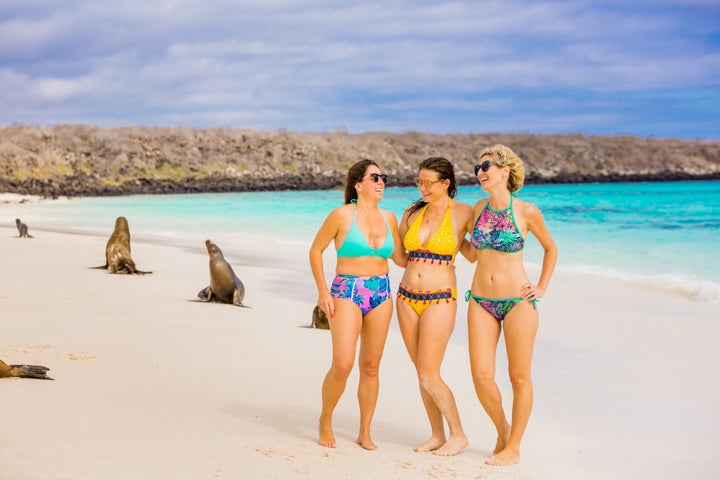 Imagine a world where the internet and social media doesn't exist. Where your morning routine isn't about checking your facebook feed, posting what you are having for breakfast on Instagram, or worrying about how many "likes" you are getting on your photos. This may seem like an impossibility in this overly connected world, where even up high in the Andes living on a floating grass island in Lake Titicaca I was able to garner 4G cell service. But Intrepid Travel has created multiple "digital Detox" trips available in their exciting cache of curated journeys where there'll be no social media and no cellphones. For real. This is travel like it used to be. Adventure, unplugged.
Twenty years ago when you travelled to the Taj Mahal or the Colloseum in Rome, you travelled to see them. To feel something. To soak up the history and energy that makes them special. You didn't have to think about being 'present' because there wasn't much alternative.
These days you can't swing a selfie stick without hitting a traveller on their phone. Today we hunt for wi-fi with the determination of a ravenous truffle pig. In a world of digital addicts, it's time to kick the habit.
This is what Intrepid Travel is all about. Kicking our digital addiction.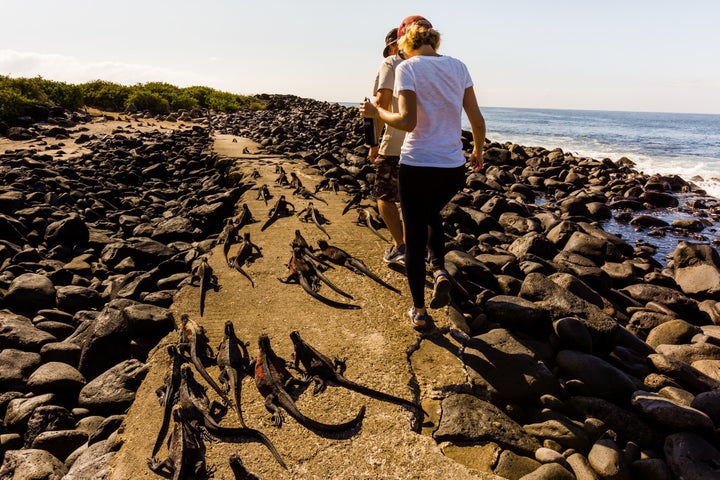 Intrepid Travel knows what travellers really want: an authentic real life experience that balances free time, a mix of classic highlights, and local secrets you won't find on Google while giving back. Their itineraries are specifically crafted to include as much time as possible doing local things with local people. They're not simply about getting from point A to point B, or 'seeing the sights' – anyone with a guidebook can do that.
What they offer is the local knowledge and experience from their local guides to help you get behind the scenes of a culture and understand what makes that destination tick. The best part is with 1,000 trips in a variety of styles across 100 countries, they are sure to have the perfect hand-crafted adventure for any traveler. They believe in responsible travel - respecting people, cultures and local environments; in the distribution of wealth; in good will and cross-cultural sharing; and in contributing to sustainable development. Over the past 14 years, the Intrepid Foundation has distributed over $5million to over 50 initiatives around the world.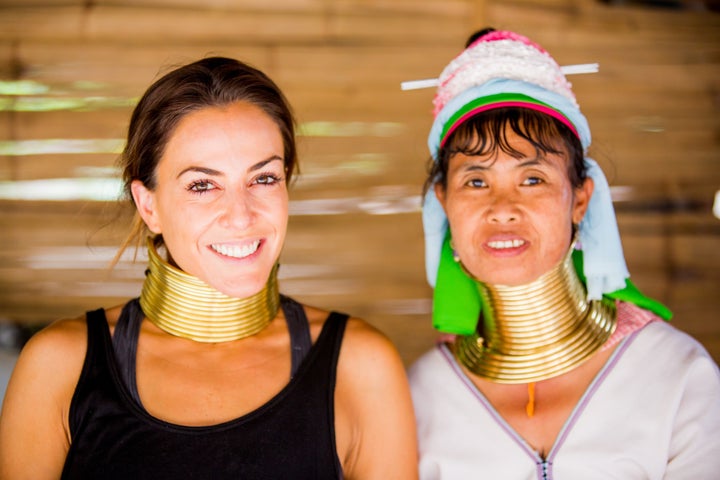 Imagine you are online shopping for your wanderlust wardrobe to bring on your next trip. Where do you go and what do you buy? What if your purchase could help support local artisans around the world to preserve their vanishing arts and cultures? What if you could shop as if you are in an exotic baazar in India, or empower a community of women in rural Thailand right from your laptop?
This is what Novica is all about.
In association with National Geographic, Novica is an online catalog that sells artisanal goods through a global marketplace to socially conscious customers. They represent and empower local artisans to build a sustainable business from their craft and allow their skills to continue to be passed down from generation to generation and not be lost to technology and machines. Because of tourism, these people have been exposed to the outside world and many of their children want to leave and find other ways to make money and survive. So when this generation of artisans passes on, so will their craft and all knowledge of it. They will just vanish.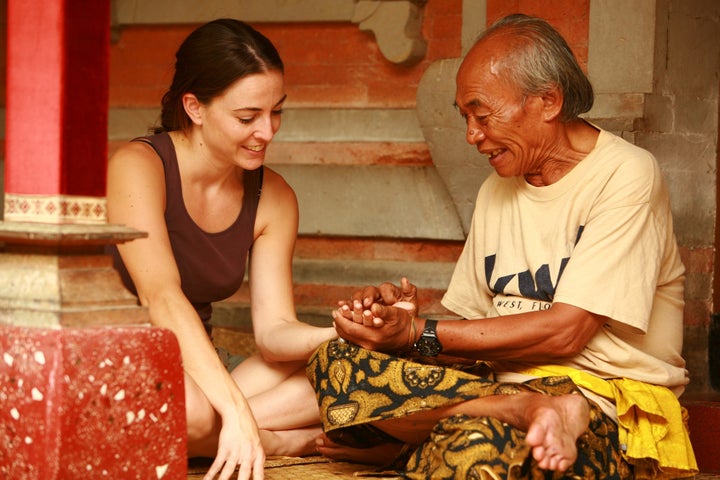 Novica's mission is to bring awareness to their consumers about where these gorgeous goods on their website are coming from and how the purchase of them can provide a future for these global artisans that allows them to make money creating their art forms while preserving their culture and way of life. Some of these artisans live in the most remote places on the planet with no real access to tourism dollars.
So every dollar you spend on a social responsible site like Novica can help save villages, empower women to have jobs and support their families, educate people about environmental preservation, and spread the word about some of these amazing cultures that are remote and rare.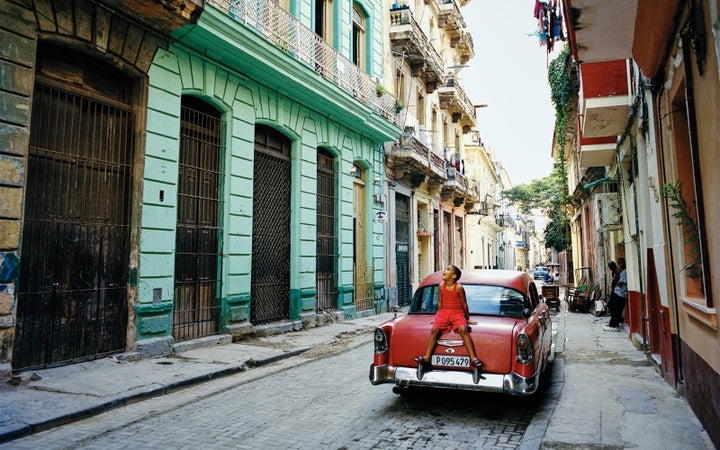 Leave it to the Millennial generation to bring us back to the basics of travel: fun, inspiration, and cultural immersion all wrapped up in a nice socially responsible blanket. They have never known a world without digital noise, so it's no wonder that they are hungrily seeking out travel experiences that form human connections and slow down time.
Imagine sipping on mojitos while salsa dancing in someone's living room in Old Havana, Cuba. Why not try rolling cigars with a tobacco family, watching a famous artist creating in their studio, or meeting locals in their homes or on secret rooftops for spontaneous Rumba dance parties? What if you want to experience the quintessential "Cuban experience" like driving in a vintage car, getting the best seats at the Tropicana Club, visiting Hemingway's house, or finding the best, hidden beach?
To Americans, Cuba has been a taboo locale only 90 miles south of Miami until recently. It is still an unforgiving place to visit, without much internet, no use of credit cards, and without the typical infrastructure that we are used to as tourists, but this is where a company like Cuba Candela comes in.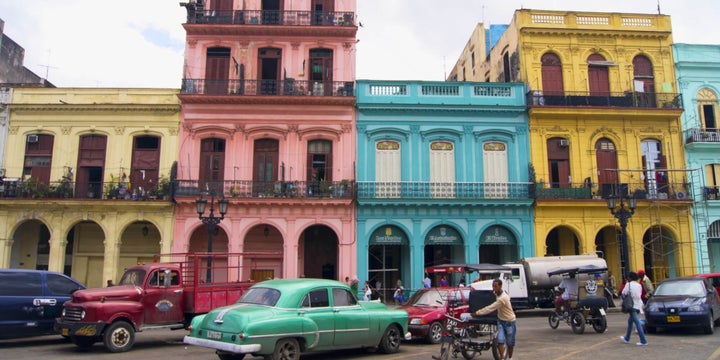 Cuba Candela is one of many boutique travel companies that are popping up around the world that value cultural immersion, personal transformation, and restoring humanity to a travel industry that has created cookie cutter checklists for most travelers.
If Cuba is not the only destination for you, there are other travel companies out there with a similar mission, like:
For the Love of Travel that offers unique, curated group trips for millennial professionals, creatives, and entrepreneurs. They embrace the idea of "slowing down", that is, having an authentic cultural experience that connects us travelers with the soul of the destination and people we can relate to. They put together groups of compatible millennial jetsetters and then handle all of the major details, leaving travelers more time to discover, connect, and have fun.
El Camino Travel that creates authentic, responsible, travel experiences. They create immersion opportunities that make you feel more like a local than a tourist. Their mission is to embolden the local creatives; the designer working with indigenous peoples to preserve their craft or the chef that challenges the paradigm of where our food comes from and you will be guided by those who live and breathe their city.

Part of sustainability is to not leave a big footprint in the environments that you travel to. A few travel brands have caught on to the idea of being able to be "mobile". What if you could build a pop-up hotel in stunning, remote places where traditional hotels could never exist?
Imagine waking up in the wilderness of Montana in a tent, but not just any tent, one with 1500 thread-count sheets and an over-bed chandelier and locally sourced décor. Imagine having chefs creating farm-to-table feasts every night under the stars and waking up with morning coffee freshly brewed on your private deck.
This is what Collective Retreats is.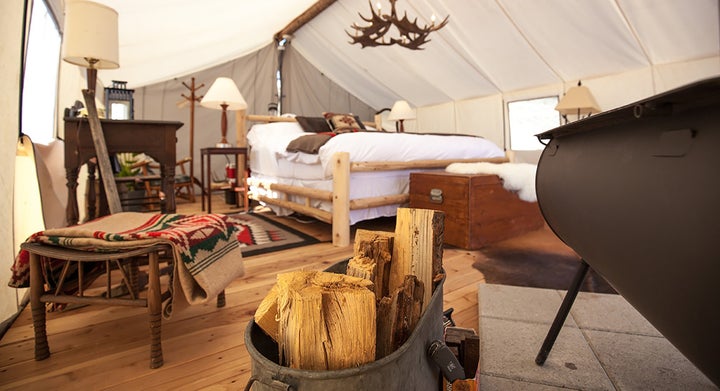 They create extraordinary journeys by unlocking remote destinations in the wilderness of the United States and freeing you to explore, discover, and connect to the wilderness, yet with the creature comforts of a luxury hotel. The best part about this hotel is that once they are finished with one spot, they just pick it up and move it to wherever they feel like popping up next. This creates a unique experience for all of their guests, never to be duplicated again while leaving the pristine wilderness as they discovered it; untouched.
If you are looking for more of a cultural, international "pop up" experience, try Kin Travel in Haiti or Camp Bliss in India.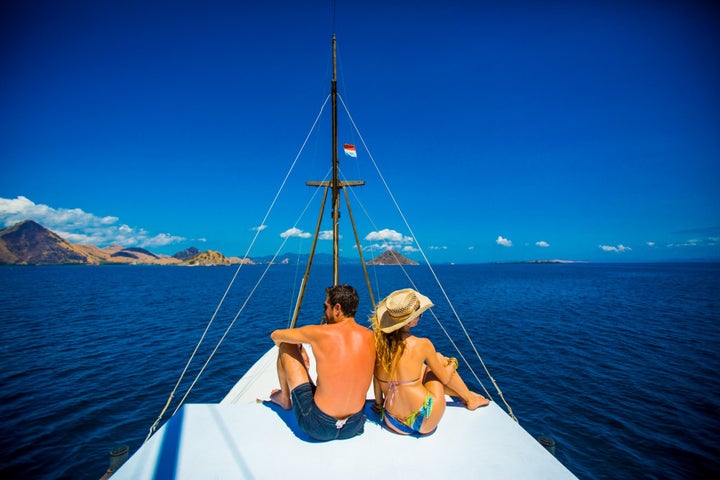 Kin is a travel company inspired by safaris, committed to sustainability and investing in local, rural communities. They've piloted with a tented camp on a private beach off the north coast of Haiti. Guests hike to remote villages and sail to remote islands aboard a 62-foot sailboat called "Balance" to experience and serve the extraordinary natural and cultural heritage of Haiti.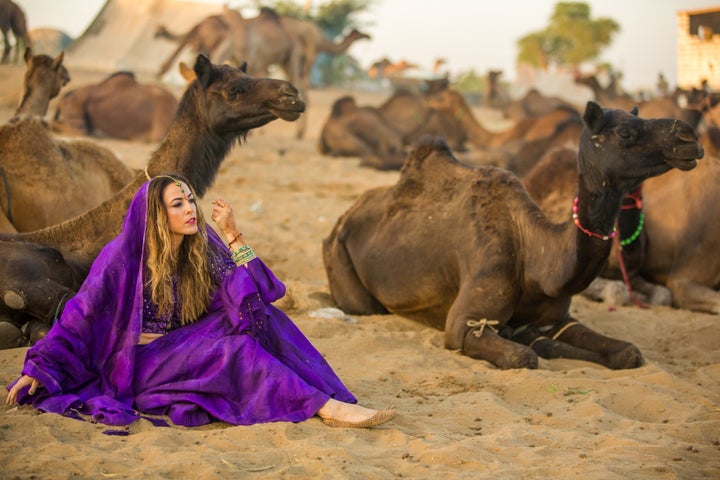 Camp Bliss is a luxury-tented hotel that pops up in different places in India (and can be commissioned to pop up at the location of your choice), but they are famously known for popping up every November at the Pushkar Camel Fair in Rajasthan, India. Camel traders, villagers, and religious pilgrims from all over come together for this experience to play games, trade their livestock, ride festival rides, and enjoy cultural music and feasts!
Related
Popular in the Community