Hey, Americans abroad. Yes, fellow expats, I'm talking to you. Remember all that ruckus before the election about how the 8 million of us living overseas could swing the presidential election?
Well, at the moment, it's tough to say if or how we did. But the point still holds: collectively, we are the 51st state -- the 13th largest by population. And if the profile of the typical American civilian expat provides a clue, then chances are lots of us are not happy about Donald Trump's impending inauguration.
Although our votes are scattered among the states where we last resided, there's still a lot we can do from afar to stay politically engaged between elections. (And since we're stuck paying US taxes for life, we darn well should.)
One important way to help is to make donations to groups that are working to promote important social causes. But if you're like me, and your desire to help our country is deeper than your pockets, then here are some other things you can do to stay politically active from afar without spending another penny: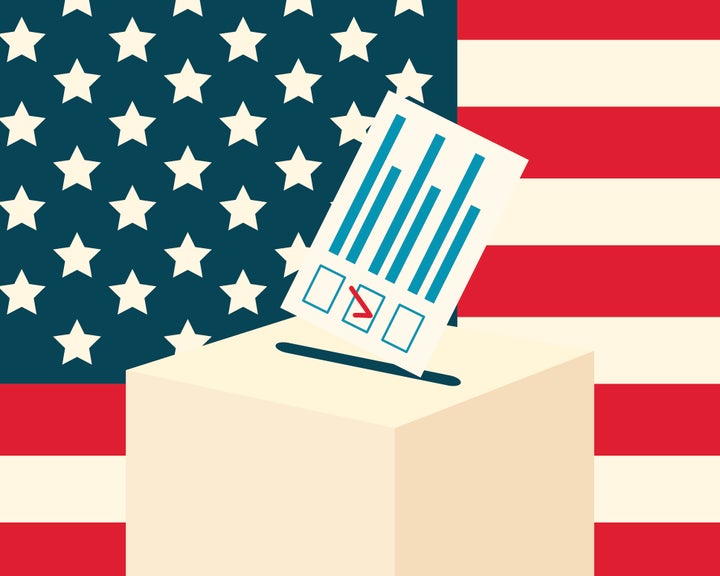 This should be obvious. But the sad fact is, only 12% of Americans abroad vote in presidential elections and even fewer in mid-term, state and local elections. While the 2018 mid-terms are still a while away, there are gubernatorial and state legislative contests in Virginia and New Jersey this year, as well as mayoral races, citizen initiatives and various local elections throughout the US.
Many states permit expats to vote in local and state elections, so don't miss your chance to make your voice heard. Fortunately, it's now possible for all US citizens to obtain and submit absentee ballots electronically. But this is important: you need to request one every year. Just because you voted in the 2016 general election, it doesn't mean you'll automatically get your ballot in 2017 and beyond.
For more information on voting from overseas, including links to helpful resources, see the State Department's handy guide.
Contact Congress (it's easier than you think)
Okay, confession time. Prior to this election, I'd never contacted Congress about anything. Now I wish I'd started sooner -- not only because it's important, but also because it's a lot easier than I thought. Here are some tips:
Contact the Congressional district office where you are registered to vote, rather than the one in DC, to increase your chances of getting through. There are people there whose sole job is to talk to you. Over the past couple months, I've become quite friendly with my district office and usually get through on the first ring. When calling from abroad, I use Skype, which offers calling rates to US landlines for just $0.05 a minute.
Increase your impact by calling or sending an original typed letter. Congressional staffers report that they use computer algorithms to classify emails by topic, as they receive far too many to read individually. However, written letters and especially calls are more likely to get noticed, tallied and reported up the policy chain.
Petition. On many advocacy group sites, you can sign petitions and directly message Congress concerning specific bills and issues. You can also sign up for email alerts to be notified when action is needed in the future.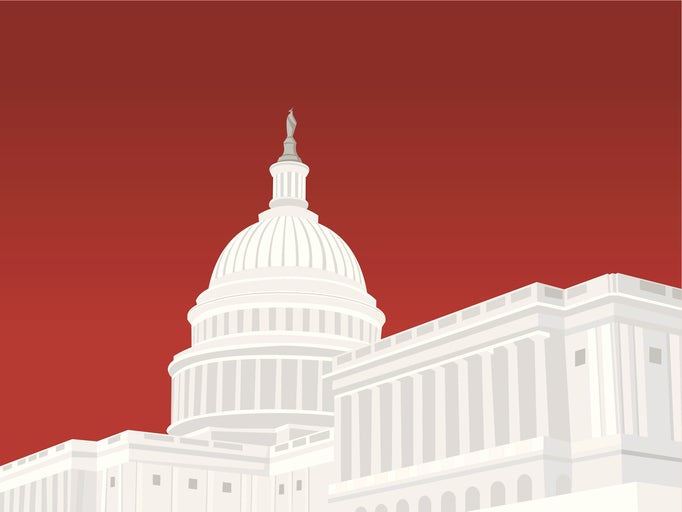 Not sure what to contact Congress about? Living overseas, it can be hard to stay on top of policy issues, especially in a day of fake news and click bait -- when meetings with Kanye out-trend influential Cabinet appointments. Here are some tips to make it easier to stay informed and take action:
Track Congress. Use govtrack.us to monitor legislation, voting records and House and Senate Committees, which decide which legislation to advance in Congress. The site also offers concise, practical information on how our government works -- a helpful refresher for those of us who've lived abroad for a while or haven't revisited the topic since 8th-grade social studies.
Sign up for email alerts from advocacy groups that support causes you care about. Not only will they help keep you informed on relevant issues and policies, but they will also notify you when to take specific actions. For a curated action list that spans multiple issues, visit wall-of-us.com and sign up for its four "weekly acts of resistance."
Subscribe to trustworthy news outlets. There's a cost to the in-depth investigation and diligent fact-checking at credible news outlets such as the New York Times, Wall Street Journal, Washington Post and Chicago Tribune. Support good journalism by buying a subscription. Respected English-language papers such as The Economist, The Guardian and Financial Times provide international perspective (as do many other papers published in other languages). Finally, don't forget about the local papers in your voting district -- many of which are struggling to stay afloat. Not only do they keep a finger on the pulse of America's communities, but they also play a critical role in holding local governments accountable.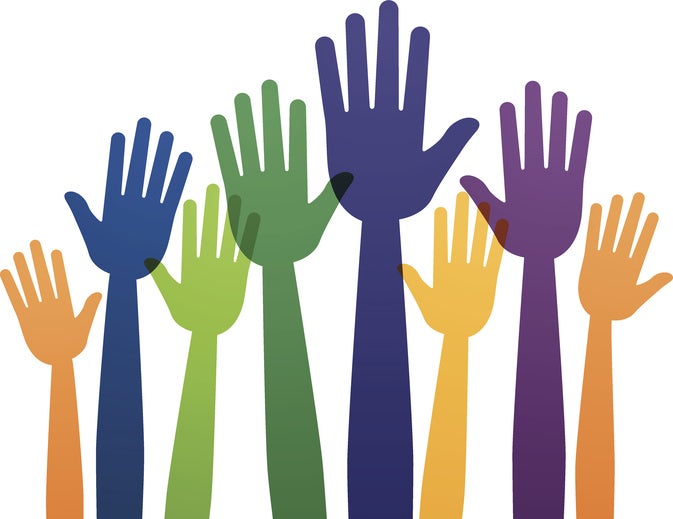 Living abroad may make it harder to volunteer in person, but you can still donate your time and talents.
Be a coach, mentor or advisor. Many organizations and the people they serve could benefit from your skills and experience. Mentoring sessions, trainings and pro bono consultations can often be conducted over the phone, Skype or email. Prepare a list of your qualifications, skills and services you can provide and ask an organization you care about how you can put them to use.
Phone bank to raise money and awareness for causes and politicians you support. Thanks to online VoIP calling platforms, expensive, long-distance calls are a thing of the past. As noted above, Skype offers calling rates to US landlines for just $0.05 a minute.
Join an international chapter of a political or social justice organization. If it doesn't exist, look into starting one. If you are a Democrat, register with your local chapter of Democrats Abroad, which offers many volunteer opportunities. Republicans Overseas is smaller and less organized, but some chapters may also provide opportunities for concerned Republicans to network and volunteer.
Vote with your dollars (or pounds, euros, yen, etc.)
Put your money where your mouth is. If you don't support Trump, don't spend your money at businesses that support him. Boycott Trump -- a mobile app created by the Democratic Coalition Against Trump -- includes more than 250 businesses that are directly or indirectly tied to Trump and breaks down how they're connected. Likewise, do support businesses that support causes you care about. But that's not enough -- read on.
Put your mouth where your money is. Like it or not, politicians listen to lobbyists. Lobbyists listen to the businesses. And businesses listen to customers -- but only if we're loud enough. Big multinationals won't notice whether you, as an individual, buy their products or not. But they will notice if you make noise about why you buy them, or choose not to. So put your mouth where your money is (and isn't). Call or write the companies directly, take to social media and talk to your friends and family about why you choose to buy from some businesses, and not from others.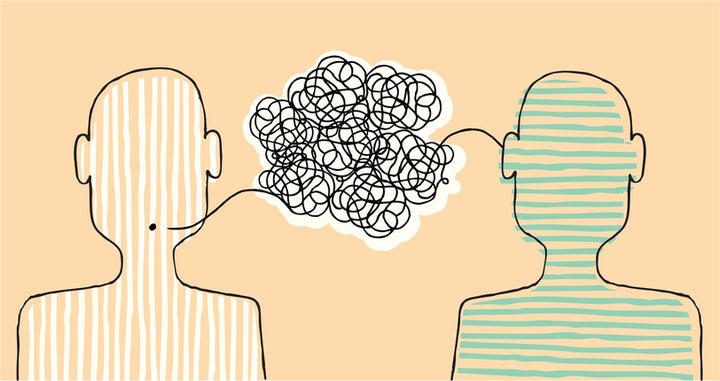 Talk, listen and stand up
As many of us abroad know too well, the tide of populist and hyper-nationalist sentiment that helped bring Trump to power is not limited to the US -- and neither are its nasty side effects. As Trump's victory continues to embolden far-right movements around the world, we must all do our part to tolerate and understand those with different views, while cracking down hard on hatred and bigotry.
Talk to family, friends and peers in the US and abroad -- especially those who have different views. Speak calmly and listen respectfully. Once you've heard them out, they will likely be more receptive to what you have to say. As an American living in another country, you have a unique perspective. If your international experience has shaped your beliefs and concerns, explain how.
Demonstrate. There is power in numbers. Participate in local marches, demonstrations and other events to support causes you care about. On January 21, 2017 -- the day after Trump's inauguration -- inclusive marches will be held in tandem with the Women's March on Washington all around the world, including in Canada, Mexico, Australia, New Zealand and several countries in Europe. To find a "sister march" in a city near you, click here.
Stand against hate. The US presidential election and the UK's referendum on EU membership have both been linked to worrying spikes in hate crimes and hate speech. As far-right movements gain strength internationally, sadly this trend is likely to continue. Speak out loudly against hate and bigotry with family, friends and colleagues and let them know you won't tolerate it. Report hateful speech and actions to appropriate authorities. Pressure police and politicians to take hate crimes seriously and demand to know what they are doing to address them.
Have more ideas about how American expats can stay politically engaged from afar? Feel free to share in the comments!
Popular in the Community