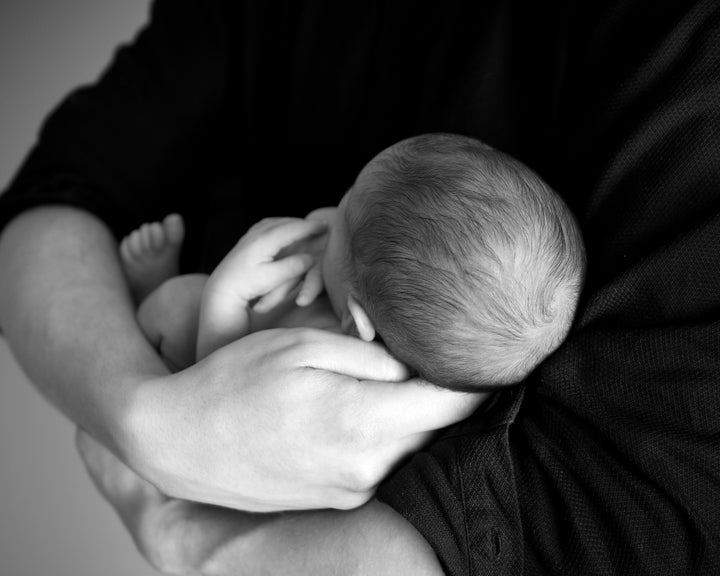 The Daily Mail article was based on a new report Parents' Work-Life Balance: The Best and Worst Countries. A UK organization called Expert Market reviewed parents' average work hours as well as paid parental leave policies in 37 countries. Many of the countries at the top of the list offer extremely generous parental leave policies*. Due to the non-existence of paid family leave, the US was ranked dead last of the countries reviewed.
The lack of paid leave in the US is certainly detrimental to many families. The Family Act, introduced in Congress in February 2017 by Senator Kirsten Gillibrand, would provide a federal baseline for paid family leave, allowing for up to 12 weeks at 66% of typical monthly wages, up to a cap. Several states have moved forward to offer paid support (most recently New York and Washington State), with more states and municipalities discussing family or parental leave proposals as we speak.
Where government and social supports fall short, progressive companies are stepping up, and with good reason. Bright Horizon's 2016 Modern Family Index found that 59% of new parents are likely to switch employers after having their first child. Adding a new child to the family may be one of the most challenging transitions in one's life and career and a time when priorities and commitments are reconsidered. New research in the Academy of Management Journal demonstrates that "supporting a family provides a powerful source of motivation that can boost performance in the workplace," implying that employees who have families may be highly effective workers that organizations want to attract and retain.
In the words of Barbara Wankoff, Roundtable Member from KPMG and sponsor of the briefing, "Supporting parents through this important milestone is a win-win. It helps us retain talented professionals, and helps them stay engaged in their careers while adjusting to their new role and responsibilities as a parent."
People often ask me to identify the major trends we are seeing in work-family policy. Here are six supports that I see as essential for organizations that want to attract and retain working parents.
Expanded Parental Leave – In the US, only 14% of private sector employees have paid parental leave, although higher income workers are four times more likely to have access to paid family leave (Boston Consulting Group, 2017). In our briefing, we describe the components of a successful parental leave program. Here are a few key factors: Includes mothers, fathers, and adoptive parents, compensates at 100% of current salary, offers medical/disability leave for birth mothers for recovery (generally 6-8 weeks), provides gender-neutral "bonding leave" for parents (mothers, fathers, same-sex partners), applies to all employees -- at all levels, in all areas of the organization. Additional guidance is available in the briefing.
Recognition of dads as parents, too – Much of our work in recent years has focused on the changing roles of fathers at home and at work (see The New Dad research). In addition to offering gender-neutral parental leave, many organizations are tuning in to dads' specific needs and developing programming to encourage dads to be open about their work-life challenges.
Holistic supports for new parents during their transition – Some organizations provide 1:1 or group coaching for new parents to help them prepare for leave and transition back into the workplace. Lactation services and support can help mother's successfully learn to breastfeed and encourage continued breastfeeding upon return to work. Baby bonuses or special gifts can show that organizations value family and celebrate the arrival of the new child.
Gradual Return to Work and On-going Flexibility – For many, flexibility in where and when they complete their job responsibilities is the #1 support an organization can offer to help them succeed as a working parent. Some organizations offer reduced schedules or work from home days on a temporary basis to assist with the transition back to work. At others, flexibility is offered to all employees as a way to optimize their time and their work productivity, while maintaining time to take care of personal responsibilities.
Child Care supports – One of the costliest and most stressful aspects of returning to the workplace is securing affordable, high quality child care. While a small minority of organizations provide child care centers on-site, other companies offer back-up care services, discounts at local child care centers, or resource and referral services to help their employees secure the child care arrangement that works best for their family.
ERGs/Parent or Family Networks – As part of their Diversity & Inclusion efforts, organizations are creating employee networks to focus on the needs of parents and families. These groups offer networking and support as well as events and educational programming around parenting and caregiving issues.
Creating a culture of support for new parents can positively impact their workplace experiences and increase the retention, morale, and productivity of mothers and fathers. In addition to enhancing recruitment and retention efforts, employers who demonstrate this commitment to new parents contribute to creating a gender-diverse workforce with an increased chance for gender equality. Organizations have the opportunity to step in and fill the void in social supports that position the US last in the Expert Market study. These companies recognize that it is good for business and society to provide employees with the security and support American families need to grow and thrive. As these pioneering companies "normalize" these benefits and practices, we hope that others will follow that lead until our government catches up.
Jennifer Sabatini Fraone is Director of Corporate Partnerships at the Boston College Center for Work & Family www.bc.edu/cwf @BCCWF
*Extremely generous paid leave is not a panacea. Researchers found that very long leaves may be linked to women being marginalized in the workforce (See Kanter Award-winning research by Mandel, 2005 and Gangl, 2015). Brigid Schulte's Better Life Lab at New America has recently completed a study looking at the optimal amount of paid family leave, reviewing the issue from multiple perspectives, resulting in the following report: Paid Family Leave: How Much is Enough?
Related
Popular in the Community