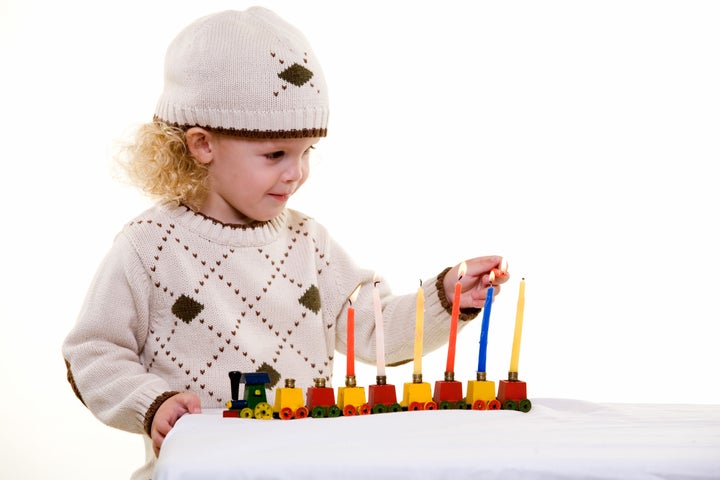 Holidays usually mean family time. If you are divorced or legally separated and your scheduled parenting plan says your children will be spending the holidays with your ex-spouse, you might be wondering how you can make some arrangement to still see your children.
There are a number of ways for you to negotiate more time with your children. While some of these ideas may be easier than others, each are practical solutions that we have seen work for many of our divorced and separated clients over the years. We are pleased to provide you with our "top 6" list:
1. Simply ask your ex-spouse for more time. You may be surprised how willing your ex is to accommodate your request for more time, especially if you are polite, respectful, and can convey that it is in the children's best interest for this change to take place. Some consideration now may buy good will in the future and a reciprocal courtesy. A simple request can often lead to better flexibility and co-parenting into the future.
2. Offer to babysit the children. Rather than asking to take the children somewhere (i.e. to a movie, to dinner, etc.), offer to babysit them either at your house or your ex's (whatever your ex prefers). Your offer could be especially welcome during the holidays, as it is likely that your ex has parties to attend and shopping to do. Plus, you'll be saving your ex money on the costs of a babysitter.
3. Suggest a special event for the children. It may be possible for you to spend time with your children outside of scheduled visitation times by suggesting a special event that the children would enjoy -- such as going to see special holiday festivities happening in your town, having an annual cookie bake get together with good friends or some of the children's relatives, or going to a professional sporting event where the tickets were given to you as a holiday gift. It will be more persuasive if the event is on for a limited time (such as seeing The Nutcracker ballet, which is on stage for only a few weeks during the holidays).
4. Offer to pick-up your children. Your ex may welcome your offer to pick up the children from an activity that you otherwise normally wouldn't. You can also ask your ex for consent to take the children out for pizza or ice cream for an hour before dropping the children off.
5. Offer to host a "sleep over". This may work really well if your ex is planning on ringing in the new year at a party. Tell your ex to enjoy a well-deserved "night off" by letting you host a sleepover at your house, where your children can invite a friend.
6. Use Skype/webcam. For this to work, your children obviously need to have access to Skype and a webcam. Technology like this can help you stay in communication with your children on a more regular basis. So, take advantage of them when you can but remember to be respectful of bedtimes and other household rules.
In addition to the 6 options noted above, there are other ways to keep you better connected with your children when they are not physically in your care, such as:

- Calling or texting your children on their cell phones.
- Posting messages and photos via Facebook.
True, these technology-enhanced options are not the same as real "face time," but they are still meaningful ways of staying connected with your children in a manner that is appropriate, and won't offend your ex - or ruin your chances of negotiating more time in the future.
To successfully negotiate more time with your children, you would obviously need to have a pretty good relationship with your ex. If your ex is not open to accommodating any of your requests, and you feel that a change in parenting time is necessary, you can always elect to file a motion for modification of child custody or visitation. Additionally, if you find that your scheduled time with your children is being withheld by your ex-spouse, you can file an enforcement motion with the court to compel compliance.
For more information about divorce or other family law related matters or to download a free copy of my divorce guide, visit www.weinbergerlawgroup.com.
To watch the free "The 5 Critical Risks of Divorce -- and the heavy toll they take on you and your family's future" webinar, please visit www.freedivorcewebinar.com. The webinar will be available for viewing at any time on the site for your convenience, after which you will be able to arrange to speak with counselors from the firm to address any questions or to get more information.
Bari Weinberger, the founding partner of Weinberger Law Group, LLC, is a prominent and highly sought after New Jersey divorce and family law attorney. She is Certified by the Supreme Court of NJ as a Matrimonial Law Attorney, a certification achieved by only 2% of the attorneys in New Jersey. Ms. Weinberger is also the associate author of the New Jersey Family Law Practice, a 5-volume treatise utilized by virtually every family law judge and attorney in the State. Her practice is located in Morris County, just minutes from Morristown and she represents clients throughout NJ including the following: Bergen County, Essex County, Hudson County, Hunterdon County, Middlesex County, Monmouth County, Morris County, Ocean County, Passaic County, Somerset County, Sussex County, Union County and Warren County.

Popular in the Community