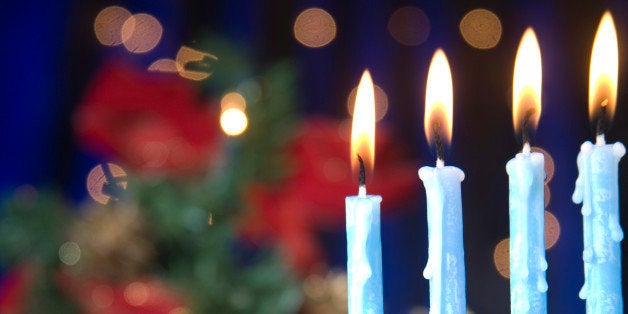 Dr. Martin Luther King said: "We must learn to live together as brothers or perish together as fools." In these difficult times we are reminded about the importance of unity as a human family more than ever. At our core essence we are all family in terms of bond of humanity. We have the same range of emotions---the same fears, needs, desires, and dreams. We bleed the same color blood. We love our families, our friends and our communities the same as our fellow brothers and sisters in humanity.
It is the forces of evil and those with political agendas who seek to divide humanity on the lines of ethnicity, nationality, race, religion, class, and even gender. We must as a society stand united against anyone seeking to divide us based on any factor.
Here are a few tips or suggestions for interfaith partners to stand with the Muslim American community. These tips or suggestions aren't meant to tell faith communities what and what not to do, but Islamophobia, hate, racism, and bigotry cannot be overcome by the Muslim American community itself. We need allies and we need friends to overcome these societal ills.
1)Stand With Us (Literally)

The Muslim American more than ever needs our interfaith partners to stand with us and help Muslim Americans feel safe in their communities. This can be in the form of standing in a prayer circle at mosques around the US or fostering a relationship with a mosque in your community or even reaching out to your work colleague, fellow student, or neighbor and asking if they need anything or any help.
2)Speak Out against Hate and Bigotry
Unfortunately due to the misinformation, misunderstandings, and myths about Islam being perpetuated by certain groups of individuals many in our faith communities may knowingly or unknowingly make bigoted and hateful statements about Islam and Muslims.
Hate and bigotry against Muslims is often perpetuated by politicians, celebrities, pundits, and some in certain faith communities. Interfaith partners must speak against hate and bigotry not only within their faith communities, but also certain members of their clergy who may preach this hate or bigotry. This also may come from family members as well. So speak up and speak out!
3)Build Relationships with Your Local Mosque
Get to know your local mosque leaders and Muslim community. See how you and your congregation can work with your local mosque to build bridges of understanding and can work together on joint projects, programs and community issues.
4)Work on Common Social Justice and Community Issues
The second step after interfaith dialogue is interfaith activism. Work with your local mosque and even local Muslim organizations to address common social justice and issues facing your community. These can include feeding the poor, advocating for the homeless, raising awareness about domestic violence, raising awareness about climate change, raising awareness about mental health, raising awareness about pollution or even addressing bullying in schools. There are several challenges facing our communities at a local level that need to be addressed and who better to do it than the faith communities?
Another great way to help Muslim Americans counter Islamophobia is to stand with Muslim Americans by getting civically engaged. This means making your voice heard by speaking out against politicians or elected officials who make racist or bigoted statements. Write your congressman/congresswoman. Speak to their staffers in your city. Make sure politicians and other elected officials know that bigotry and hate are not welcome in America.
Another great way to help Muslim Americans is to make your voice heard by contacting local and national outlets with your thoughts. Tweet, write, or even call national and local media outlets when they speak against Islam and Muslims in a bigoted or hateful manner.
Support HuffPost
The Stakes Have Never Been Higher
Related
Popular in the Community