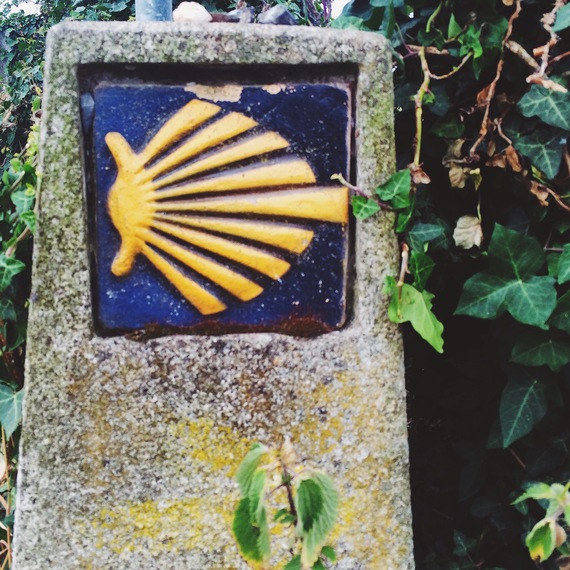 The Camino de Santiago, also called The Way, is a pilgrimage to the cathedral in Spain where the remains of St. James are held. This long-distance walk has its beginnings in many different places in Southern Europe, but they all end in one place: Santiago de Compostela. The most popular route begins in France in St Jean Pied de Port, 800 kilometers from Santiago.
However, many people choose to walk only a portion of this distance, as you only need to walk 100 kilometers (or bike 200 kilometers) to earn a compostela, an official certificate of completion of the pilgrimage.
The last 100 kilometers, from Sarria to Santiago, are heavily traveled and feel more like a party than a pilgrimage, which would explain why I enjoyed it so much, but whether you choose to walk a portion or the whole of the Camino, you will find that this walk is different from other long-distance walks.
Here are a few of the reasons I found the Camino de Santiago to be so very special.
If there is a better marked trail in the world, I would love to see it. I was able to do the entire last 100 kilometers without a map because one of the yellow arrows, seashell markers or crosses pointed the way constantly.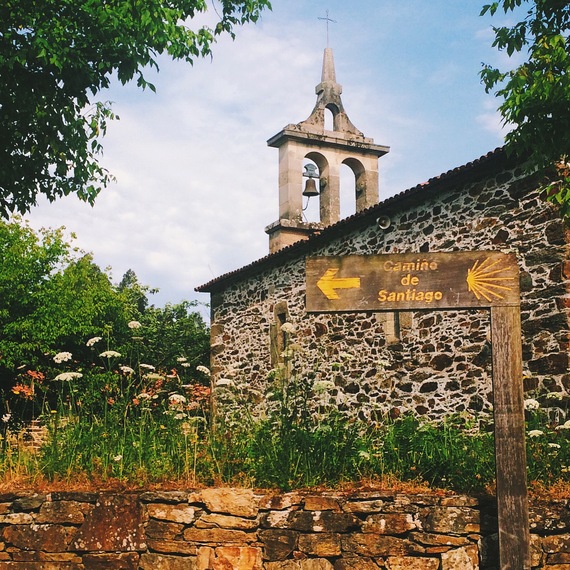 You have your pick of places to stay along the Camino. If you want to rough it, no one will stop you from setting up your tent, but you can also stay in one of many hostels or albergues to keep from having to carry so much. And if you want your own room with a private bath and breakfast, you will be able to find that as well. Every kind of traveler can be catered for on the Camino, or you can try out all different kinds of lodging if you like, roughing it on most nights, but treating yourself to a hotel room every once in a while.
Most folks walk the Camino de Santiago, but you will also see a number of bikers and even a few horse riders. You can walk, bike or ride the Camino and still be a pilgrim on The Way, which brings me to my next point.
4. You won't ever forget that you are a Pilgrim.
Even if you are not religious, you are a pilgrim on the Way of St. James. You stay in a pilgrims' lodging. You eat off of a pilgrims' menu at every cafe and restaurant. You carry a pilgrim's passport, which you have stamped all along the trail, at churches, cafes, shops and hotels. And at the end of the journey, you have the option to attend a beautiful pilgrims' mass in the cathedral.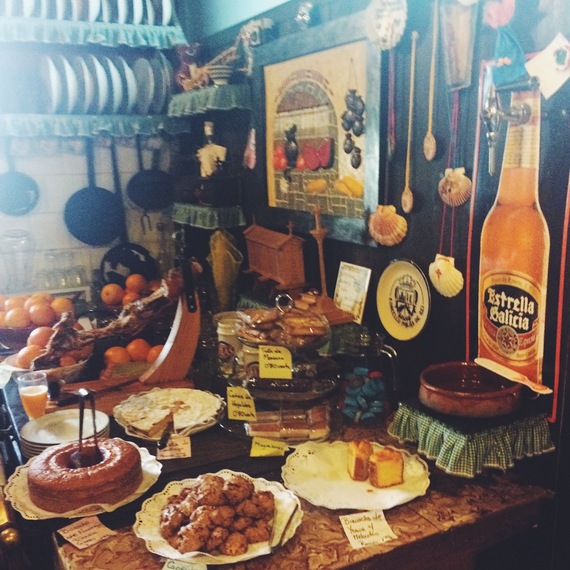 5. International Camaraderie
Maybe the fact that all of the folks on the road to Santiago are pilgrims helps to create the special camaraderie that exists along The Way. You will meet pilgrims from every corner of the world, and the opportunities to share conversation on the road or food around a table with strangers is what makes the Camino such a memorable experience.
6. So Many Places To Stop
On the last 100 kilometers of the Camino, you could get by without even carrying water as there are so many places to stop. There is a shop or a cafe around the bend whenever you want it and even when you do not. I ended up stopping at way more places than I needed to, just to chat with new friends or to try a local specialty. The days felt long and lazy because of making so many stops, but the time I spent at roadside cafes make up some of my most favorite memories from walking the Camino.
My journey along the Camino was made possible by Macs Adventure, who sent me to walk The Way, made sure I had wonderful places to sleep and made my bags magically appear in my room each night. (Luggage transfer service is a beautiful invention.) You can read loads more about my travels along The Way and on other trails around the world on my blog.