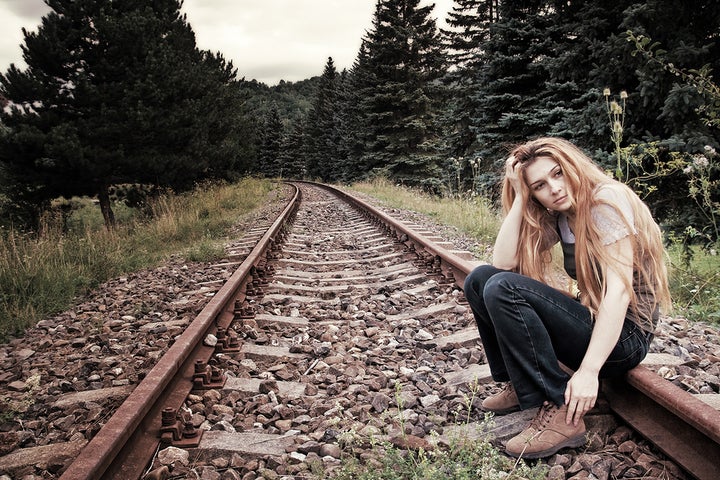 This time of year can be difficult for many people. The excitement and hustle of the holidays is over. Summer vacation is still too far away to even daydream about, and our mood can look a lot like the weather outside—gray and stormy.
Some people suffer from Seasonal Affective Disorder (SAD), which is a type of depression that's related to the changes in seasons. People who suffer from SAD often feel moody and lethargic throughout the winter months. Others just feel blue when the sun isn't shining and there isn't much to look forward to.
If you suffer from SAD, or like a lot of us just have a case of the winter blues, here are six ways to cheer up this season!
1. Start planning your spring vacation.
Nothing can perk your spirits quite like planning a warm getaway. Start researching tropical and sunny locations that you want to take the kids to, or somewhere just you and your partner can escape to this year. Research activities you want to try, where you'll stay, even new foods you'll taste. Getting lost in the beachy photos will be a short-term getaway that just may hold you over until the sun actually comes out.
2. Start your spring-cleaning now.
Go through your closet and purge items you don't wear anymore. Clean out kitchen cupboards, ridding them of old utensils and useless appliances. Finish putting all the Christmas decor and new gifts away. Return any items you received this year that you just don't need. You'll feel better by bringing some order into your life and home, and it will create physical and mental space for the things you truly enjoy.
3. Exercise.
No matter how much we don't feel like it at first, exercise always makes us feel better afterword. That's because when we exercise, we release happy chemicals into our brain. Levels of stress drop and our mood can elevate by being physically active. If the sun peeks out for a bit, head out for a walk or run. If the weather is too terrible to get outside, head to the gym or even walk around a mall. You're sure to feel better and more energized after you're done.
4. Plan a fun outing.
Plan a get together with a group of friends or a day date for you and your sweetie. Get creative and think outside of the box on what activity you'll do. You can rent a limo and go to a different restaurant for each dinner course, host a murder mystery dinner party, or take a mini road trip to some place where the sun is shining. Planning the event will give you something to look forward to and the day itself will bring you out of your slump.
5. Talk about it.
6. Rearrange the space in your home.
You'll be spending time indoors possibly for a while still, so you should really enjoy the space you are in. Take this time to rearrange furniture, hang those photos you've had printed for months, and finish up any other home projects you've been wanting to tackle. Creating an enjoyable space for you to live in will improve your mood, and create function and organization in your home and life as well.
These small lifestyle changes can help boost your mood when it feels as if it's as low as the temperature outside. Choose one, or several, and use them to get you through the next several months of the winter doldrums.