1. Pay Attention to Detail

When you think "turtleneck," does that geek from your middle school math class pop into mind? Think again. "In the fall and winter months, a turtleneck can be a chic addition to your wardrobe repertoire if worn the right way," says fashion consultant and vintage clothing expert Tiffani Moore. We've picked her brains for the best tips on wearing -- and rocking -- the classic look.
Be aware of the fit and texture of your turtleneck, Moore says. "A chunky oversized turtleneck can make you appear heavier than you really are." Go with a lighter fabric.
2. Accessorize

"A turtleneck is a perfect foundation for accessorizing," according to Moore. She suggests chunky statement necklaces or drop earrings. Have fun with it!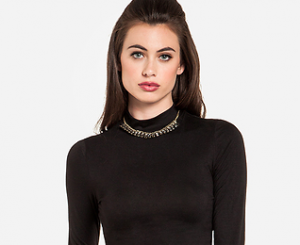 When layering, go for a thin turtleneck that fits well through your body.
"Layer your turtleneck with a motorcycle jacket and jeans for an edgy look," Moore says. She recommends pairing it with a fitted blazer and circle skirt for a professional, feminine feel.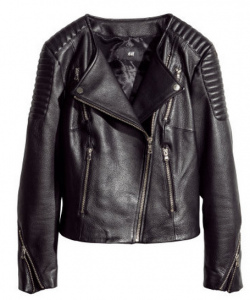 To tuck or not to tuck, that is the question. "The only time you should tuck your turtleneck in is when it is well fitted," Moore says. "A chunky sweater knit will simply not work tucked in." She suggests tucking your turtleneck into a high-waisted pencil skirt. An accent belt can add definition to your shape.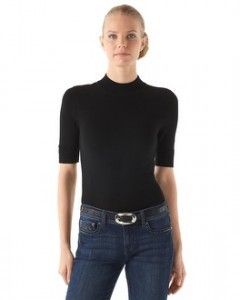 5. Choose Underwear Wisely
"Since your neckline is completely covered, it is key to make sure everything is, um, in the right place and smooth," Moore says. Avoid lacy textured bras, she says, because they add unwanted lumps and bunching. Opt for a "t-shirt" bra instead.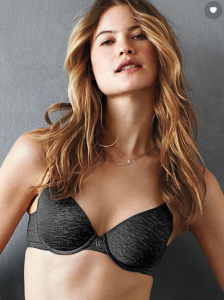 Take a trip back in time -- experiment with vintage silhouettes for a funky twist," Moore says. A vintage leather jacket, skinny jeans and knee-high boots are one of her favorite looks for a turtleneck.