There are ways, however, to sneak in a few minutes of R&R (mental or physical) after your tour of It's A Small World and before your FastPass to Space Mountain runs out.
Treat yo' self
Perhaps the most obvious and easily the most expensive (but so ridiculously worth it) way would be a trip to a day spa. The newly opened Senses Spa on the grounds of Disney's Grand Floridian Resort offers a number of treatment options, as standard as a manicure (starting at $45) to the ultra-relaxing Warm Stone Massage lasting 80 minutes at $210. If you have some extra time to spare post-treatment, take a minute to enjoy the early 20th century garden-themed grounds. Soak in those last few moments of calmness before heading back out into the amusement park jungle. If you're with a group and want to make it a group-wide relaxation experience, there are group options available because, well anything is possible in Disney World.
Workin' on your fitness
Look up the complimentary fitness schedules at your resort and see if any fit your schedule. Whether you're staying at one of the many Disney resorts or nearby accommodations, most places offer fitness centers or classes. If none are offered, set aside some time to float in your hotel's pool. Even 15 minutes of zoning out with no agenda can keep you in the moment and cool your jets.
Moment of zen
While you're in a park and you feel like you're going a mile a minute, take a moment to find a bench or nice area that looks inviting to sit down and just watch. The rides will still be there if you take a 20 minute pause to gather your thoughts and enjoy what you've already done. Sit, people watch and name the 5 best things about the day so far.
Picture time!
Disney's PhotoPass service is practically a life saver. Nothing can get your stress level rising like realizing you're child is about to meet Cinderella and your phone or camera battery is so very dead. If you use the PhotoPass service, you simply get a card present it to any PhotoPass photographer at any park throughout your trip and let them take your photo. That way you'll be sure to get your entire family in the shot, won't need to worry about that pesky camera battery and you'll be able to sign online and view all the photos taken in one convenient spot. Sounds like a stress-reliever to me.
FastPass is your friend
So much of a Disney World visit is a game of hurry up and wait. You rush to the next ride you're dying to get on to simply weave your way through a (hopefully) air conditioned maze for the next 35-45 minutes, if you're lucky. Some of the most popular rides, like Epcot's Soarin', have wait times of around 90 minutes. While it's well worth the wait, sometimes we just don't have the patience for an hour and half of weaving. Use a FastPass and take that extra time you just saved yourself to breath a little deeper.
There's an app for that
Along with the utilization of FastPass, downloading one of the many (seriously, so many) apps dedicated to making your time at a Disney park that much easier, is definitely a game changer. Most offer a map of the park and have pretty accurate wait times for the rides. If you take a few minutes to check in on some wait times, you could potentially save yourself a lot of wait time.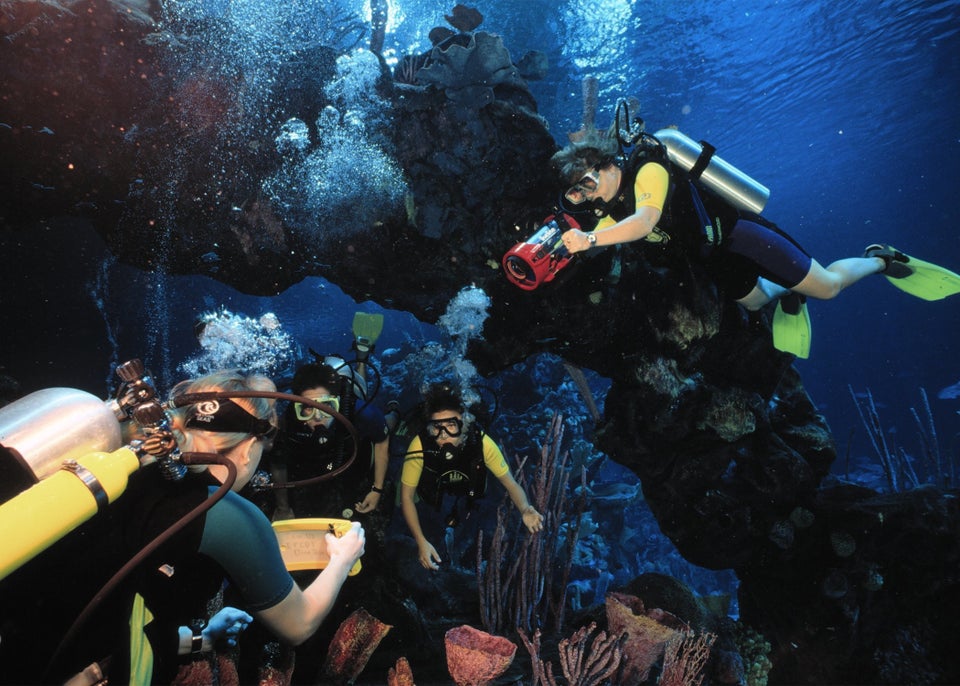 Blowing Off Steam At Disney World