Our Saavy Traveler series for tips and tricks to travel like an expert.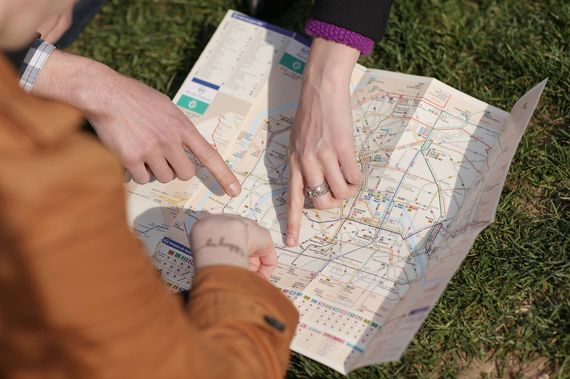 Travel can be tricky. There's a lot to plan -- where to stay? what to see? what to eat? -- and everything costs money. Lots of it. Even the most frugal individual can find themselves (and their wallets) overwhelmed by something as seemingly simple as booking a trip. Luckily, there are a few tricks out there to help keep your budget in check -- not to mention your sanity.
1. Split it with a friend
You'd be hard-pressed to find a company that doesn't offer some kind of referral program these days, but there's very few that offer as compelling a reason to share with your friends as free travel.
Combine the two, and you end up knocking some pretty significant bucks off your next trip.
When it comes to buying plane tickets, patience is a virtue -- the first ticket price that pops up on Expedia is not always going to be the best deal. Instead, take your time, set price alerts, and prowl great cheap flight aggregators like Orbitz and SkyScanner.
And if you really want to up your travel game, sites like AirFare Watchdog and Yapta let you track flight prices on individual flights and monitor price forecasts for certain routes, so you can buy at the optimal time for the lowest price.
It takes some elbow grease, but saving money on your plane ticket can help reduce what is (most often) the greatest single cost sink of any trip.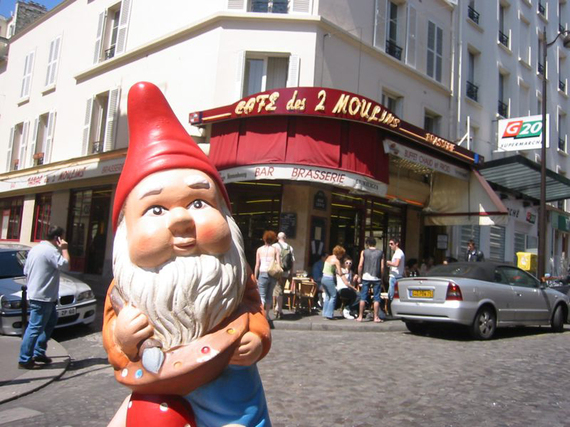 3. Stay local or book last minute

There are plenty of sites offering last minute deals on fancy hotel rooms: Booking, Agoda, and Priceline to name a few. If you're traveling last minute, Hotel Tonight can also be an invaluable travel buddy -- simply punch in your same day destination and get connected to steeply discounted (sometimes luxury!) hotel rooms.
However, if you want to really get to know your destination, it's ideal (and often most cost-effective) to stay with a local. Sites like Couchsurfing and Global Freeloaders have made a marketplace out of people's empty couches, and benefitted from a worldwide network of super friendly people who are not only happy to give you a place to crash -- but might turn out to be your next best friend.
For those willing to work in exchange for room-and-board, WWOOFing might be the household name, but it's janky interface and overloaded community leave much to be desired (and most emails left unanswered). Instead, try HelpEx -- a smaller, but highly active help exchange community that connects travelers with farms, families, and homes that need a little help. Some example job listings: gardener, babysitter, dog watcher, and (!!) horse-trainer.
4. Turn your dollars into miles

Credit cards that turn your dollars into airline miles are nothing new, but it's important to pick carefully (and read the fine print), or you could end up with all kinds of fees and additional charges. Luckily, sites like Cards For Travel have done your homework for you -- they'll point you toward the credit cards with the best bonuses. Sign up now and you could be adding up enough miles to get to Europe by next spring!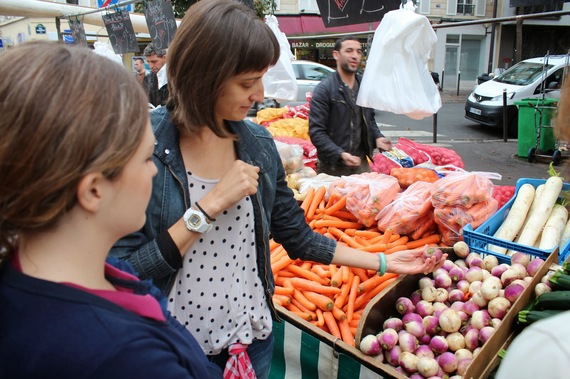 5. Eat on the street or pack a picnic

At this point, it's old news: the best food most cities have to offer is being made by Grandma or so-and-so's Uncle, and being served streetside, often piping hot, from a charmingly dilapidated food truck. From freshly made jeow in Laos all the way to crisp, sesame-laden simit in Istanbul, the best (and cheapest) food can almost always be found streetside. And with the proliferation of slickly-styled, locally-made food blogs out there, the best street food in your city of destination is often only a Google search way.
When not digging into cheapie, streetside delicacies, though, be sure to pack a picnic. The grocery store up the street will be packed with fresh, often locally-produced, fruits, veggies, and other goodies. Grab some crackers, a wedge of cheese, bread, a little fruit fruit, and you've got a budget-friendly, highly mobile meal. We recommend anything that can be eaten with your hands.
6. Pack light

You never need as much as you think you do. Check the weather (maybe you don't need that sweater?), ditch the extra shoes, and -- if you are especially dedicated -- be prepared to do laundry wherever you're going. If you can get your luggage down to one, carry-on sized bag, you'll not only save money, you'll save time. No waiting at baggage claim!