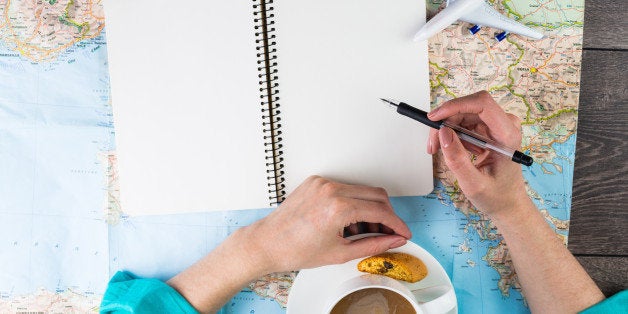 Travel blogging is a fantastic way to document your journey, inspire the internet world and make an income to support your travels. While starting a travel blog is highly recommended, this article goes out to those of you who already have one. Whether you blog strictly for family and friends or your aim is to spread your message and bring in an income, here are some ways that you can improve your travel blog to reach your goals.
Create Content That People Want
This makes the top of the list as it's one of the most given bits of advice out there. It may seem obvious but the best way to have a successful blog is to create content that people actually want to see. If no one is interested in what you're sharing, you may find it difficult to gain recognition, have eyes on your work and generate any sort of income. So, how do you know what people want? Well, first think about the kind of content that you personally would like to read and start there. Make your content useful, relevant and easy to digest. A great way of finding out what people want is by searching "Google Keywords" to see what people are specifically typing into search engines. If you see that a ton of people are searching for the best cafes in Bali, and you happen to have spent a month traveling there, consider writing an article and posting some photos on this topic.
Offering something useful or of value to readers is a great way to get them interested or coming back to your posts. Think about the information that travelers need to know like the best sightseeing spots, modes of travel, visa regulations and suggestions for vaccines and offer some content on it. It's helpful if you add in links to official websites or photographs that help explain certain bits of information.

Keep up With Social Media
Social media is huge in the travel blogging world and even if you aren't personally a fan, it's important to keep up. Make sure you have up to date profiles on Twitter, Facebook and Instagram and constantly be on the lookout for upcoming trends like Snapchat and Periscope. Make the content slightly different across the various platforms and give people a reason to follow or share your content by making it visually appealing or entertaining. If you don't feel like you have the time to keep up with it all, consider getting help by using programs like Instagress, Buffer or Mass Planner to help you manage your accounts and schedule posts.
It doesn't need to be done right away but creating relevant products to sell or give away on your blog can increase engagement, offer value and help you earn an income. Make yourself an expert by writing E-books, creating courses, devising your own travel products, offering tours or selling travel related services. Consider making your products stand out by offering intriguing infographics or explainer videos. These videos tend to be animations that depict what you are offering in an eye catching and entertaining way. The explainer video company, Again Studios, offers some great examples of the kind of videos that can make your products seem more interesting. Not many bloggers are utilizing this method of drawing attention to their products but it could really help to set you apart.
Whatever you do, try to be unique. There are hundreds of travel blogs out there and many of them seem to blur together. Find your niche whether it be traveling as a vegan, gluten intolerant, book lover or animal enthusiast and stick with it as much as possible. Look for chances to layout your website differently than others or to offer products and services that others aren't. Think about ways to be different within your content, value and the way the site looks if you want to surpass the other travel blogs out there.
Target Unusual Destinations
A fantastic way to improve your travel blog, get noticed and make it more valuable is to visit destinations that are more unusual or less traveled. There are probably a million posts on "The Top Things to do in Bali," but maybe there aren't so many on Brunei. Keep safety as your top priority but try to adventure off to places that are covered on a less consistent basis. When people are looking to travel to them, your blog will most likely come up more often than if you had written about a more popular place.