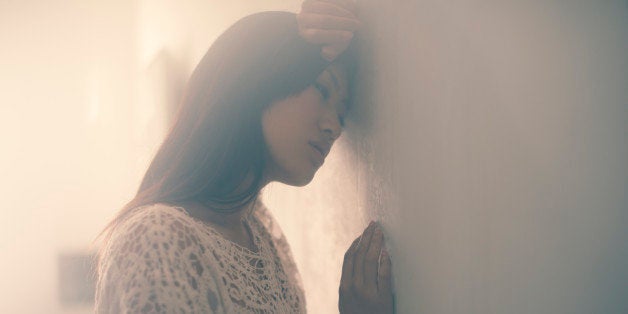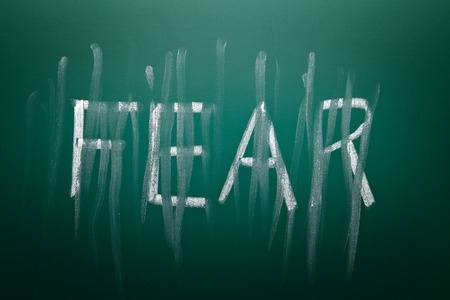 Copyright: clarkfang / 123RF Stock Photo
Occasionally I read something that rings so true, it hits me like the wet snap of a dish towel across my thigh. Case in point, Author Steven Pressfield wrote this in his ridiculously awesome motivational text, The War of Art: Break Through the Blocks and Win Your Inner Creative Battles:
"We fear discovering that we are more than we think we are. More than our parents/children/teachers think we are. We fear that we actually possess the talent that our still, small voice tells us. That we actually have the guts, the perseverance, the capacity. We fear that we truly can steer our ship, plant our flag, reach our Promised Land. We fear this because, if it's true, then we become estranged from all we know. We pass through a membrane. We become monsters and monstrous."
As the book title indicates, his focus is helping his readers put a stop to the thing he calls "resistance," also known as those insidious forms of creative block that keep us from making, creating, doing. That meddling beast in my brain that, when I'm a few paragraphs into a new blog, won't let me ride a train of thought to the end. Like right now. My coffee needs a top-off, just a second, be right back...
Call it procrastination, call it fear, but whatever it is, its sole purpose is to thwart small and large dreams everywhere. Like self-sabotaging mosquitoes, these interruptions of the mind threaten our quest for greatness. Something as simple as a sudden urge to go make coffee can derail the creative process, perhaps lead to seven other unimportant tasks, and ultimately annihilate what our end goal might be -- like finishing a blog.
What happens when you burn your hand on a hot stove? You become acutely aware of the danger and avoid it naturally. Well since the idea of giving up cooking isn't realistic, you instead buy a hot pad and use it every time you play with the oven. In the same fashion, you can arm yourself against fear-driven procrastination by building up your arsenal of weapons and armor. So whether you're dying to get back to dating after a broken heart or just trying to get to the gym, this little medley of suggestions for killing fear is an amalgam of personal advice and philosophical ideas.
1. Practice curiosity. Curiosity is a muscle you can flex. Since going beyond your comfort zone involves a fear of the unknown, curiosity helps us keep going despite the fear. When I'm faced with a difficult paragraph and my first instinct is to scrap the whole piece, I force myself to look at the page with a sense of wonder rather than disdain. I approach it with a curious mindset and think, "hmm, I wonder how I'll figure this out." When I get to the other side, I feel a little smarter. In Curious? Discover the Missing Ingredient to a Fulfilling Life, author Todd Kashdan says curiosity motivates us to be open to viewing ourselves and the world from multiple perspectives -- so instead of immediately thinking, "no way, I can't do that, that's not me," you can use curiosity to go digging into your persona. Seek and find the attributes that will make it happen.

2. Study your mind. The idea that fear is at the root of all resistance is something great minds have pondered for centuries. Philosopher Jiddu Krishnamurti said, "The craving to become causes fears; to be, to achieve," and "Dependence on things, on people, or on ideas breeds fear." Dependence is our crutch. We rely on these bad habits of resistance to grant us a daily reprieve from reaching our true potential. Our fears immobilize our intentions and cause procrastination. But, says Krishnamurti and a bunch of other wise dudes, fear can effectively be curtailed through self-knowledge and self-reflection. If we understand how our minds work, we are better prepared to recognize fear and stop it from stopping us. Try these Books to Help You Answer Big Questions About Yourself from IDEAS.TED.COM.
3. Want it bad enough. Modern philosopher Debasish Mridha said, "Burn your fear of failure with the fire of desires that open the door of success." Remind yourself why you want that job, that relationship, that experience. Exploring your motivations and doing whatever you can to reinvigorate your passion for a goal is a great way to protect yourself from thoughts of fear and failure. When I have a bad training session and feel like I'm no good at all, I replay my very first Brazilian Jiu-Jitsu class in my mind. I remember why I fell in love with the art and then I show up to the next class. Focus on this desire every day and, as Napoleon Hill said in Think and Grow Rich, "Set your mind on a definite goal and observe how quickly the world stands aside to let you pass."
4. Crystal ball yourself. The power of visualization is undisputed. Everyone from successful investors to world-class athletes capitalize on the idea that what you think you become. So if we are afraid of who we might turn into if we reach our true potential (the "monster" Pressfield speaks of), consider the alternative. Imagine yourself not achieving your goal and staying stuck. Five or 10 years from now, what would your life look like? On the contrary, who would you be if you actually did the things that scare you? Be more afraid of not getting where you hope to go and use that fear to abandon the false security of your comfort zone.
5. Thank failure. There's a saying in Jiu-Jitsu: "There is no losing in Jiu-Jitsu. You either win or you learn." Every time I get tapped out, the flash of hurt ego gives way to gratitude in a matter of seconds -- because I know every time I get beat I'm one step closer to winning. Buddhist teaching encourages followers to thank people who irritate them, since it is impossible to become a more patient person without being tested. In Salomé: In Every Inch In Every Mile, poet Criss Jami wrote, "A fear of weakness only strengthens weakness." Try to view defeat as a gift and a very obvious signal to, as Hill put it, "rebuild those plans, and set sail once more toward your coveted goal."
6. Be brave. You'll never make fear disappear entirely, but you can choose what you do with it. Business motivator Wayne Chirisa said, "Courage is not only a form of inspiration, but an effective weapon to achieve anything you desire on this earth." So have a healthy respect for fear, but don't let it distract you to the point of paralysis. You can still be afraid, but work on developing bravery as a characteristic that propels you forward in spite of it. How, you ask? Be relentless in your pursuit. Just. Keep. Going. That cup of coffee will be there when you're done.