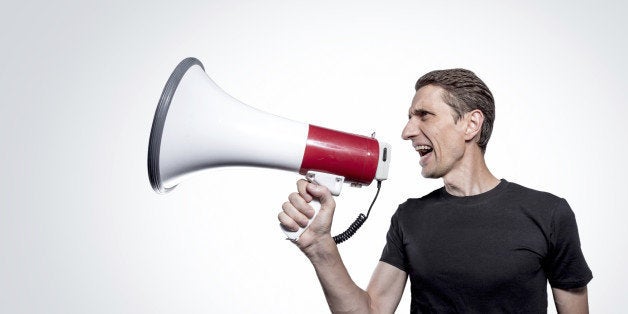 Wondering how to improve your team's employee engagement and productivity at work? An engaged, productive workforce is the lifeblood of company success. But sometimes leaders take the wrong approach and end up harming their workforce culture instead of nurturing it.
1. Yell at your employees.
Yelling creates passive resistance, resentment and a negative work environment. Employees whose bosses yell suffer from impaired working memory, reducing their ability to perform even the most basic tasks. Productivity requires full mental engagement, so find a better, less hostile way to get your message across.
2. Reward for mediocre performance.
When deserved, rewards are a powerful tool for employee engagement. But when employees are rewarded for just doing their job, there is no motivation to do better. "Not only can a manager lose credibility, but an organization can undermine engagement if rewards are not tied to meaningful accomplishment," says Deb LaMere, VP of HR Strategy and Employee Engagement at Ceridian, an HR technology company.
3. Reward the wrong people.
Companies systematically listen to and reward the most extroverted employees. Extroverts typically look like they are doing a good job, energized and vocal. But the reality is that the introverts can be the most productive. If you aren't measuring productivity with data, your eyes and ears will measure wrong. Objective data reveals which employees are most productive and should be acknowledged.
4. Bonus the whole group.
When you bonus an entire group, the top performers become de-motivated because they know they are pulling the weight of the entire group. The bottom performers think, "Hey great I got a freebie," and the bonus loses its effectiveness.
"You want to get your metrics down to the individual level, or the smallest group possible." Says Dean Dorcas, CEO of Easy Metrics, an employee analytics company. "Bonusing individual employees based on fair, objective data is by far the best way to improve productivity in the workforce," says Dorcas, whose customers see 40% productivity gains on average by coupling performance tracking with pay for performance.
5. Profit share.
Bonuses will have the biggest effect on productivity when the employee has an impact on their bonus. Profit sharing is nice for loyalty, but it doesn't motivate productivity. If an employee on the manufacturing floor is bonused based on the sales team's efforts, or the state of the economy, they aren't going to do better. Reward them for things they can control. Don't punish them for things they can't control. "Differentiated rewards and recognition based on contributions are key to harnessing a cycle of achievement," says LaMere.
6. Take away bonuses.
Pay for performance can be a powerful way to motivate employees, as Hewlett Packard discovered. Their pay for performance program caused productivity to explode, and employees to earn big bonuses. When HP cut the program, productivity collapsed.
With any P4P program, start small. Incentivize where it makes the biggest impact, and where employees will feel motivated. You can always adjust up. If you try to adjust down, the workforce culture and engagement will suffer.
Related