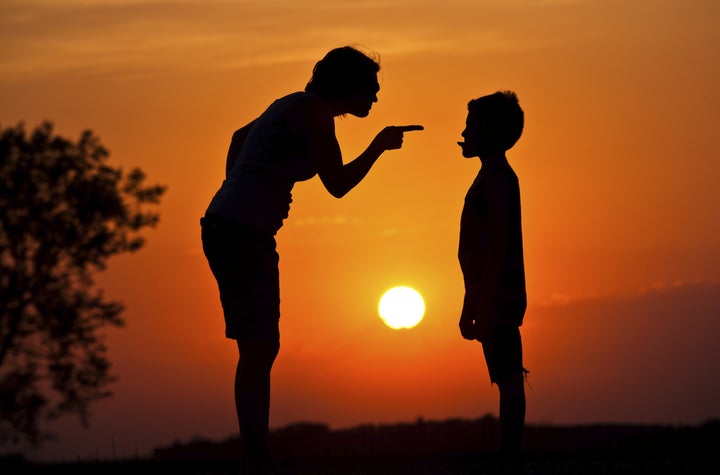 To outsiders, your dad is a larger-than-life social magnet who attracts people from all walks of life. Or your mom is the perfect woman, always looking to please and juggling everything with ease.
But behind closed doors, all pretense falls away. Only you, their child, knows what it's like to endure their cold shoulders for days on end over a minor infraction, or bear the brunt of constant, age-inappropriate demands for perfection and strength. You know what it's like to be parented by a narcissist.
Narcissistic Personality Disorder is one of 10 personality disorders described in the Diagnostic and Statistical Manual of Mental Disorders, an authoritative psychiatric guide. Narcissists tend to have an inflated sense of self-worth and base their identity on the praise and approval of others. Their intimate relationships are superficial and focused mostly on how other people reflect on them, with little to no empathy for the other person's experience. They genuinely believe that they're better than other people, but they are also prone to feeling intense shame over critiques they receive or mistakes they make.
Researchers estimate that less than one percent of the general population has evidence of "full-blown" NPD, but anywhere from two to 16 percent of people who seek therapy have the disorder. That's usually because the loved ones in their lives have demanded they seek help or risk losing their relationship, career or other life privileges, explains therapist Wendy Behary, founder of The Cognitive Therapy Center of New Jersey and author of the book Disarming the Narcissist: Surviving and Thriving with the Self-Absorbed.
But children of narcissists are rarely in a position to demand that their parents seek help. In fact, they may not even realize that their parents were narcissists until they seek professional help for their own struggles, said Behary, who specializes in treating people with NPD and their "survivors." While narcissists come in all varieties and their symptoms vary across a spectrum, Behary notes that there are a few ways for adult children to tell they may have been raised by a narcissist. In the points below, both she and psychologist Craig Malkin, author of the book Rethinking Narcissism: The Bad — And Surprising Good — About Feeling Special, break down the signs of a narcissistic parent, and what adult children should do to break the cycle of destructive decisions.
1. You're a complete doormat.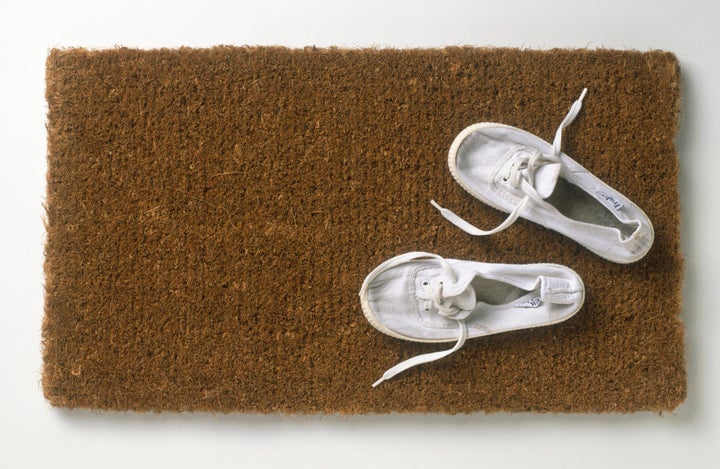 A narcissistic parent will trample all over their family to address their own desires without giving much thought to what anyone else needs. Because of this, some adult children of narcissists will actually overcorrect and bend over backwards to make sure no one could ever possibly perceive them this way. Alternately, they may have grown up all their lives being told that their needs don't matter. Either way, the result is the same: They let people walk all over them because they're not in touch with what they need and they don't know how to express it.
"They're not able to say, 'I matter,' and 'I have needs' because that feels narcissistic," explained Behary. "Someone who's fighting hard not to be a narcissistic parent ends up being trampled on."
"I've seen clients whose parents made them feel sick, crazy, or selfish for expressing the most basic of needs," agreed Malkin. "One of my clients felt so worthless and frightened as an adult, he suffered from nightmares and cowered in the face of any authority figures because they reminded him of his abusive father."
What you can do: Learn as much about narcissism as you can, in order to be able to identify the dysfunctional messages you grew up with and start working against them.
"If I meet someone who has grown up with a narcissistic parent, or if I'm clued in that that might be the case, it's really important for me to make sure that they understand narcissism in all of its colors," said Behary. "We figure out together what type of narcissism their parent had, but even more importantly, we have to look for the part of them that got lost along the way."
2. You're afraid you might be a narcissist yourself.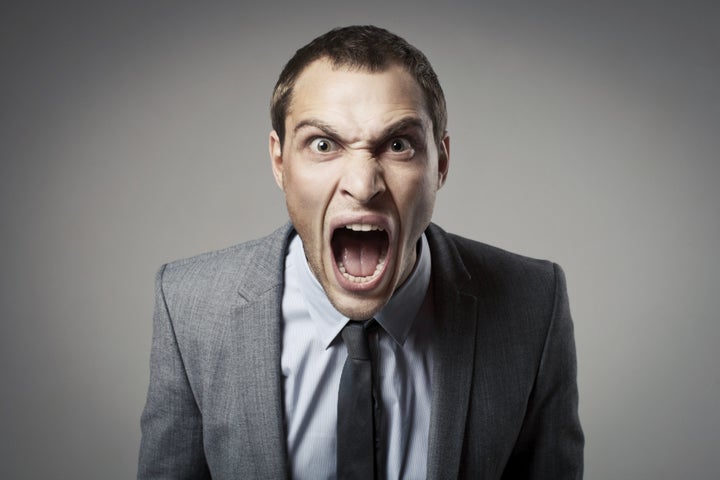 Not everyone overcorrects in reaction to seeing narcissism. Some children see that the only way to avoid ridicule and abuse is to be like the narcissistic parent, and over the years, this survival tactic turns into the way they genuinely see the world. Adult children who adopted these coping mechanisms may find themselves putting others down out of a fear -- rooted in childhood -- that if they don't show strength first, they could be crushed, just like when they were young, explained Malkin. "Extremely strong-willed children, more extraverted from birth, sometimes become narcissistic themselves in a game of 'If you can't beat 'em, join 'em,'" he said.
What you can do: Seek the help of a professional to help you break out of abusive behavior patterns, especially if you already have a partner and/or children.
"Children of narcissists who find themselves name-calling and hurling insults aren't without hope, but they need to roll up their sleeves and work hard emotionally," said Malkin. "They need to become comfortable feeling -- and expressing -- vulnerable feelings like sadness, loneliness, fear, and overwhelm with those they love."
3. You feel relentlessly competitive with, or resentful of, your sibling.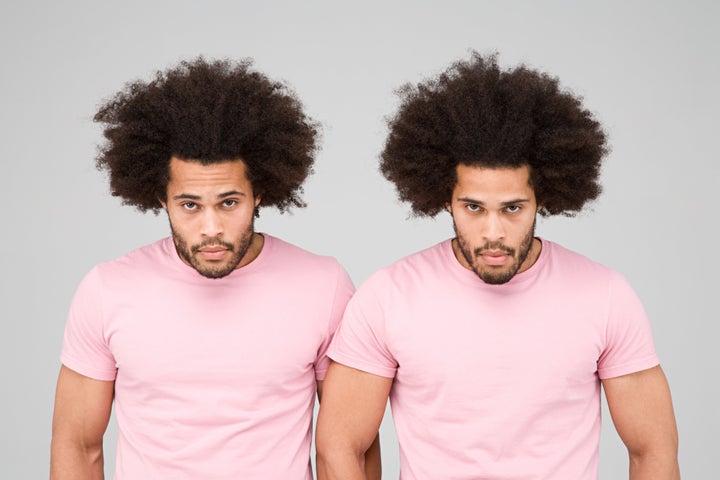 Narcissists have trouble with personal boundaries and view other people as extensions of themselves. In families with several children, one may be chosen to reflect the narcissist's best qualities. They get the most attention, praise and support, but are also under the most pressure to perform. Another child may be a target for the parent's blame and shame, and scapegoated as a burden that can never do anything right compared to the chosen child. They may also be blamed as the reason that a narcissistic parent is forced to act in an abusive way. Both projections are two different sides of a narcissist's personality, but the chosen child and the scapegoat will have two very different childhoods, and this pits them against each other, even into adulthood.
What you can do: Reach out to your sibling with what you've learned. If you were the chosen child, you might resent your sibling for the fact that they were under a lot less pressure than you. But if you were the scapegoat, you might resent your sibling for soaking up all the praise and glory and leaving none for you. Understand that the narcissist pits people against each other on purpose, to serve their own needs, and that this dynamic wasn't your fault.
"Extremely narcissistic people love to put people on pedestals — almost as much as they enjoy knocking them off them," said Malkin. "Perfect people don't disappoint, so if you idolize people ― even your kids ― you needn't ever worry about being disappointed or hurt. Scapegoating accomplishes much the same thing. You never have to worry about expecting too much and being disappointed because none of us really expect anything from people we view as worthless."
There is hope for siblings who were put in this position as children, said Behary ― even if the only thing that unites them in the end is the shared experience of having a narcissistic parent.
"They can end up feeling extremely bonded to one another," said Behary. "Common hostages going through different phases of torture, based on how bad the narcissist might be in their life."
4. At times, you've felt you were more your parent's partner than their child.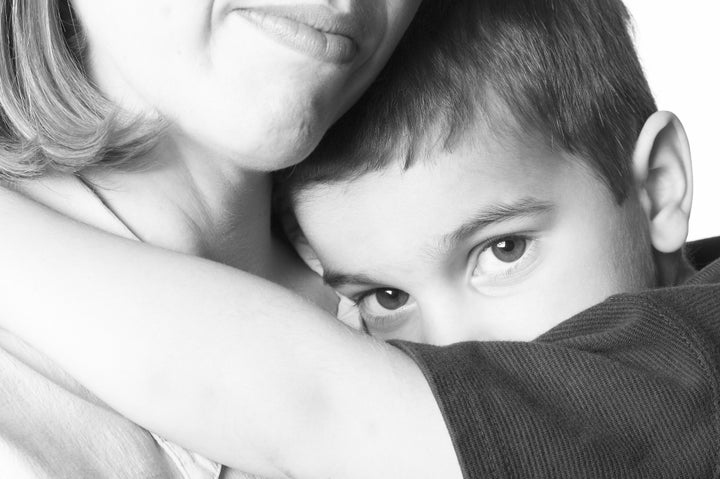 Not all narcissists command the spotlight with their bold, brash personalities. Some narcissists demand the attention of the room by playing the victim or describing their problems as greater than anyone else's problems. They may also try to control other people's actions by threatening to harm themselves unless a certain outcome goes their way.
People with this kind of narcissistic parent may feel that they spend their entire childhood running to put one fire out after another, or trying to maintain the peace so that no one is hurt. Some of Behary's clients tell her that they felt more like their mother's husband than their mother's son, and this burden meant that they were doing more of the emotional supporting than the parent was. Or they felt their life was all about keeping their father from getting angry at the family.
"It's the sense of drama that the child feels they have to manage," said Behary. "In order to do that, they really have to forfeit a lot of their own innate childhood needs."
What you can do: Take time to acknowledge the young child that's still inside you, and ask what his or her needs were and still are. Behary advocates using the power of imagination -- aided, perhaps, by photos from childhood -- to acknowledge the emotional needs that weren't met and still aren't being fulfilled by your parents.
"She's still suffering in there and she needs someone to care about her," said Behary. "She needs to be able to feel that she's fine. She needs to know that she has rights too."
5. You derive self-worth solely from your achievements.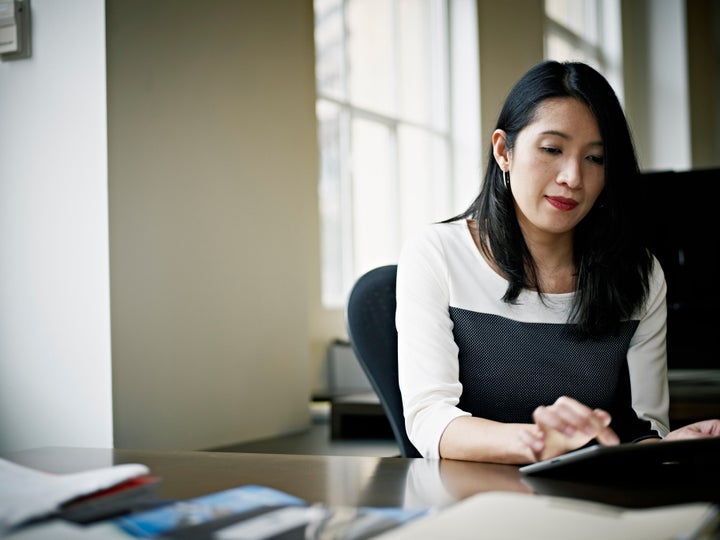 Some children of narcissists figure out that the only way to get along in this world is to do as their parent does and derive their self-worth from production, performance and achievement. While they may not be beset by the perilously low self-esteem and overwhelming sense of shame of a true narcissist, some adult children may take on behaviors like workaholism because their performance is the only way they've ever been taught to define themselves.
"The child of the narcissist learns that the only thing that matters is what I can produce in the world, not just my own little being," said Behary. "[This] is very similar to the way the narcissist can be in the world, except children of narcissists may not have same brash overcoating -- they're more detached, more self-contained."
What you can do: Try to empathize with your parent, suggests Behary. You don't have to feel sorry for them, but it can be helpful to emotionally inhabit the feelings and choices of another person, to understand their thoughts and decisions, even if you don't agree with them. Because of Behary's work with narcissists, she understand that they are often intensely suffering because the survival tactics they learned in childhood are backfiring on them in adulthood.
While some researchers think that there may be a biological basis that makes some people more vulnerable to narcissism than others, others agree that the personality disorder stems from a complex mix of factors that include exceptionally harsh criticism and/or praise in childhood, which causes the child to shield their low self-esteem with a strong, perfect persona. It also makes the child especially needy of praise, admiration and flattery in order to feel normal, while leaving them especially vulnerable to even the slightest criticism, notes the Mayo Clinic.
"I care about the [narcissists] I work with because I know they're suffering underneath," said Behary. "People will say, 'You're such a softie on them,' and I say I hold them responsible for their bad behaviors, but I don't blame them for how they were formed." Behary emphasizes that while narcissists may have turned out this way through no fault of their own, it is solely their responsibility — not their children's — to do something about it.
6. You have no sense of yourself, your wants, your needs or your goals.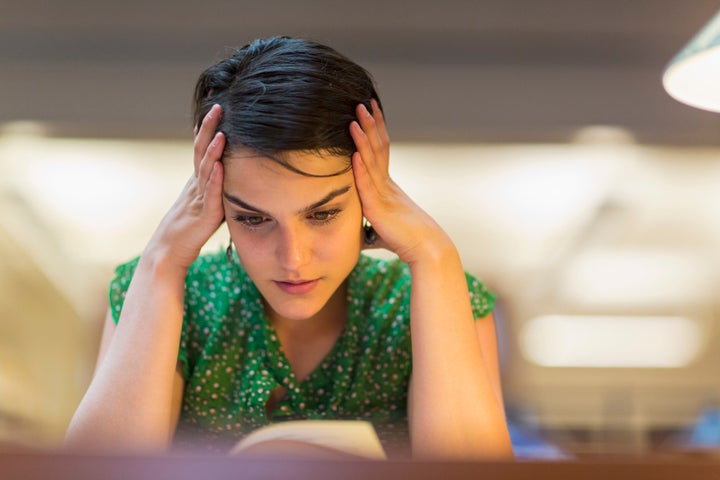 A telling trait of narcissism is grandiosity: thoughts or feelings that one is superior to others, even if one doesn't have the achievements to justify it. Narcissistic parents may see themselves as elite, but because they never achieved a certain level of success, they may find meaning in living vicariously through their children, explained Behary.
"Many children of narcissists will say, 'I'm not sure how I ended up in this career because I never really knew what I wanted,'" said Behary. Or, "I always felt like I was poised to be more of a reflection of my mother rather than be my own person."
What you can do: Consider going low or no-contact with abusive or manipulative parents. Not all narcissistic parents are abusive, explains Malkin. But parents with extreme forms of narcissism can leave their adult children feeling like shells of themselves, and sometimes the safest thing for adult children to do is to limit their exposure to these toxic relationships, especially if the parents don't think they have anything to apologize for.
Malkin says there are three signs an adult child should consider going low or no-contact with parents: Abuse, Denial and Psychopathy. No one should ever have to put up with emotional or physical abuse, and if parents can't acknowledge the fact that there's a problem in the first place, there's little chance that anything will change. Psychopathy, which in this case will look like a pattern of easy lies and remorseless manipulation, indicates that the parents aren't just bad at putting themselves in others' shoes — they may actually lack the ability to empathize with others, and may even lack a conscience.
"Abusers are 100 percent responsible for their abuse, and only they can stop it," Malkin concluded. "Until they do, interactions won't be safe."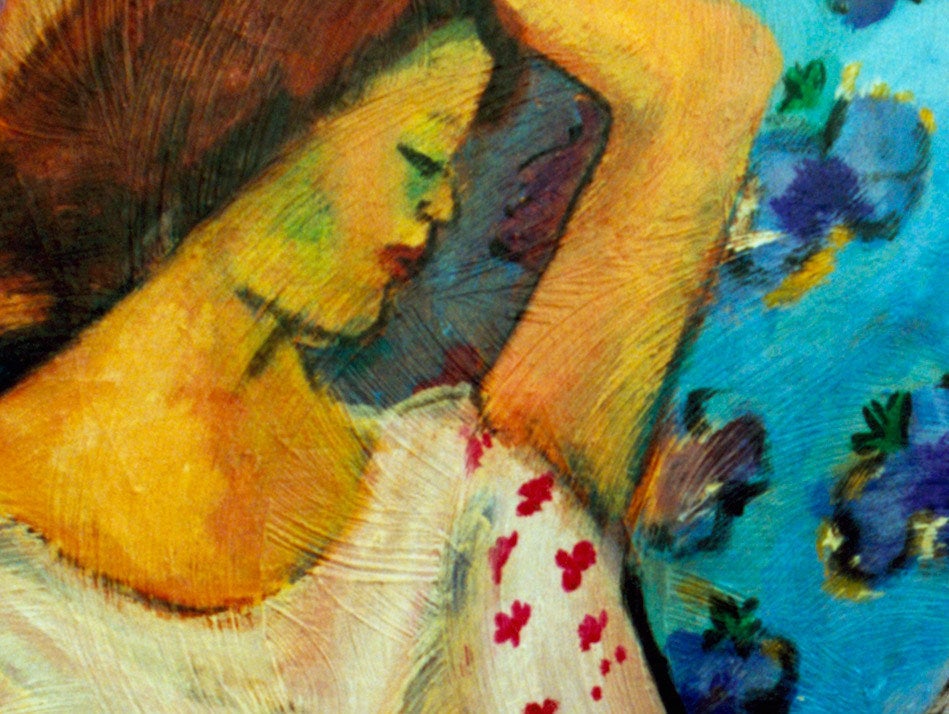 How to Deal with the Narcissist in Your Life
Support HuffPost
A No-B.S. Guide To Life
Related
Popular in the Community