The bad news: You only have a few weeks left of cozy 70-degree and 80-degree temperatures left.
The good news: You still have a few weeks left to enjoy your balcony without bundling up.
Here are six simple ways to make the most of your balcony while you still can, because beautiful weather is a terrible thing to waste.
1. Create a place where you want to hang.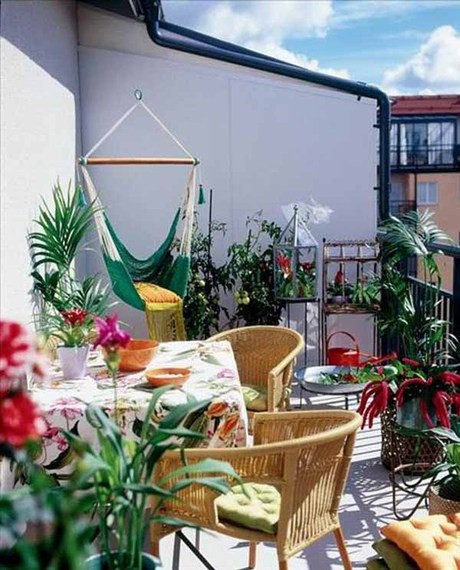 Credit: Wannabe Magazine
Your friends and Mr. Cooper aren't the only ones who want to hang. You do too. Make yourself happy by hanging a hammock from your balcony's roof, railing, or pillar. Then sit on the hammock, close your eyes or throw on some shades, tilt your head back, and smile at the sun while your legs float in midair.
2. Add toss pillows into the mix.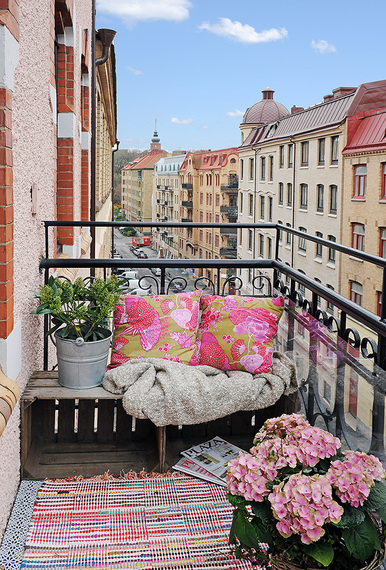 Credit: Sarah Widman
When it comes to outdoor design, weather-resistant toss pillows and your balcony go together like Sriracha and everything that's edible for two simple reasons. First, toss pillows add punches of color and comfort to spice up the place. Second, toss pillows are two-faced, which also makes them perfect weapons for impromptu pillow fights.
Pro tip: Upcycle old crates into a bench with storage for your magazines and books. If it rains, the lightweight and hollow nature of crates lets you quickly pack everything inside of them and bring your party indoors.
3. Landscape.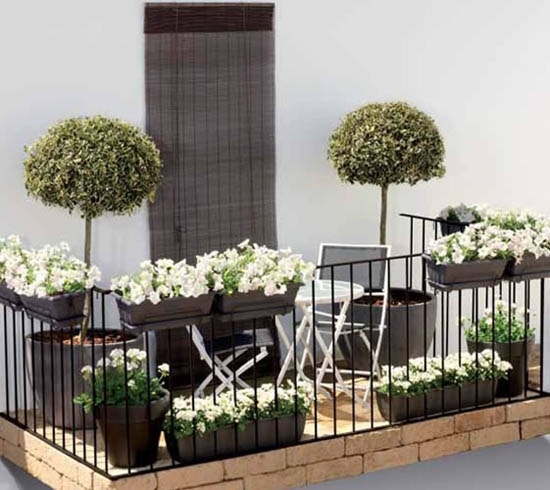 Credit: Minimalisti
It's no secret that gardening reduces your stress. It's also no secret that trying to do so without an actual garden in your nonexistent front or back yard is impossible. Or is it? Turns out, a little bit of nature goes a long way in the concrete jungle. A concrete jungle that if you're lucky, comes with a balcony where you can grow an herb garden and hang some Pot Cradles for extra privacy and ethereal bliss.
4. Make it homey.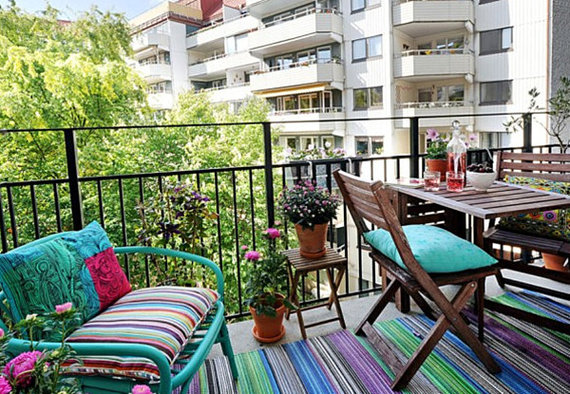 Credit: Decoist
You brought plants up from the ground in tip #3. Now it's time to bring your lover up from the ground too. O Romeo, Romeo, wherefore art thou Romeo? Probably lying on the soft and colorful outdoor rug that you're totally going to rest on your balcony's inviting floor.
5. Let there be light.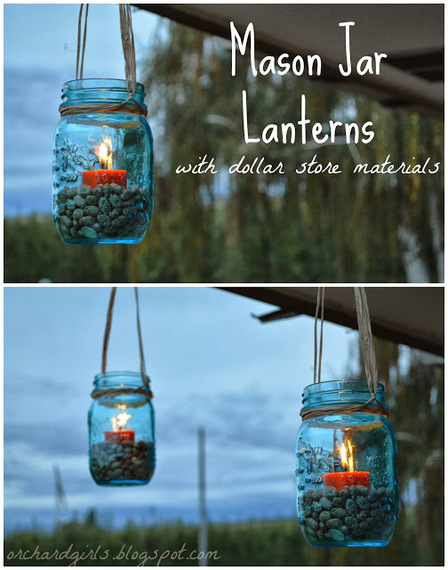 Credit: Orchard Girls
A world without light is dark, sad, and lonely. While there's no shortage of bright lights in a city, adorning your balcony with Mason jar lanterns can create an unparalleled, romantic ambiance for you and your Romeo, or Juliet. You can even make adorable citronella candles with Mason jars that will help you say bye to mosquito bites before saying bye to summer.
6. Let there be BBQ.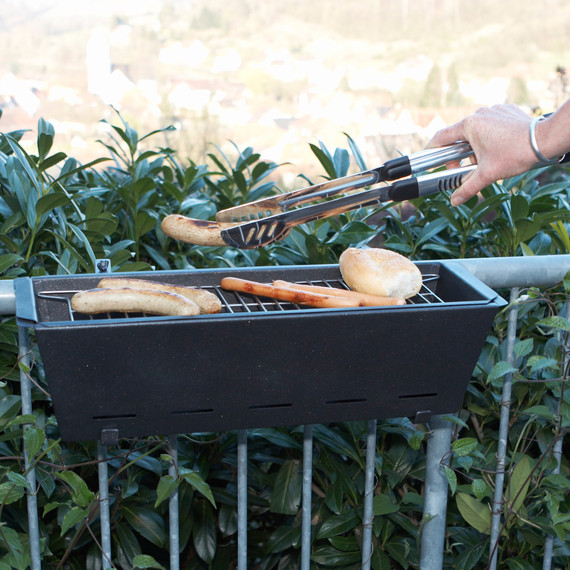 Credit: Connox
What's a balcony without BBQ? Boring. What's a balcony with a big barbecue grill that takes up half of the balcony's space? Bite-sized. Avoid both of those tragedies by hanging a Bruce Handrail Grill from your balcony's, well, handrail. It's as if a charcoal barbecue grill rested its head on tip #2, lit tip #5 to set the mood, had an exciting night with your handrail flower pots from tip #3 on tip #4, and made a baby.
Don't let the end of summer get you down. With these six tips, you can easily upgrade your balcony and enjoy it through the fall. You might just need a pumpkin spice latte to warm you up a little.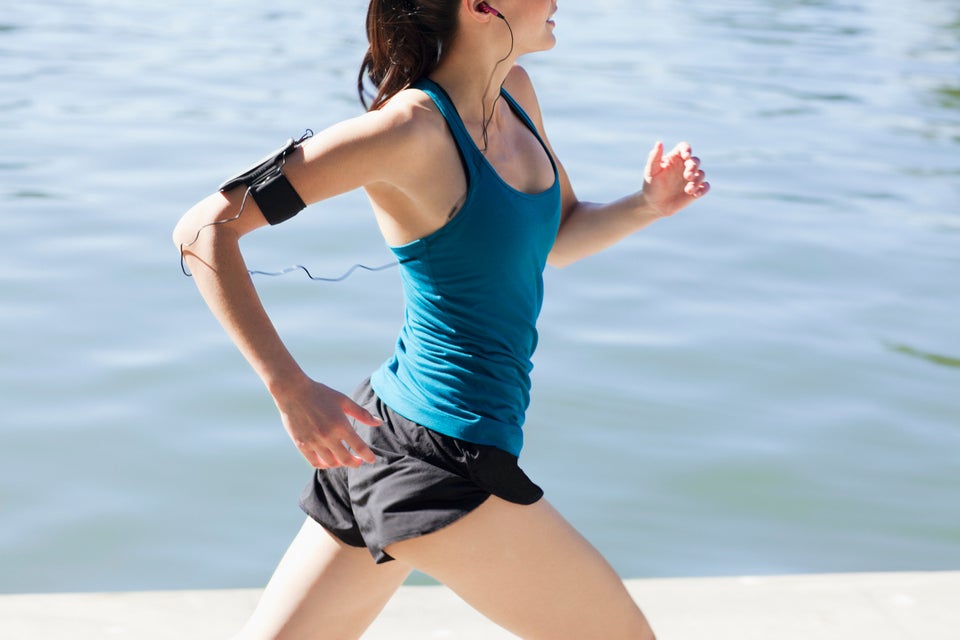 9 Ways To Get Fit Outdoors
Related