If you're going through a breakup, here are our favorite places to go and things to do in Los Angeles (Central Edition!) when you're healing from heartbreak. From Hollywood glitz and glamour to karaoke nights to unique museums to outdoor movies, there's a little something for everyone.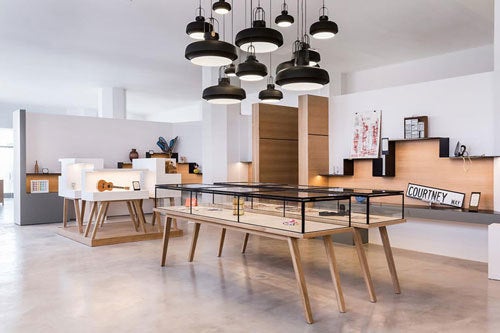 1. Cure Heartbreak With Heartbreak
When dealing with breakups, it's so comforting to know you're not alone. There are millions of people just like you who have experienced lost love and lived to tell the tale. To hear some of these tales, stroll down Hollywood Boulevard and visit the new  Museum of Broken Relationships , where you'll find objects that strangers have donated after breakups. 
The museum items vary from un-sent love letters to locks of hair to a rusty license plate, and each artifact comes with a really interesting story by the donor. The Museum was created by two ex-lovers in Croatia and was a traveling exhibition all over the world before landing here in L.A. - Field trip anyone?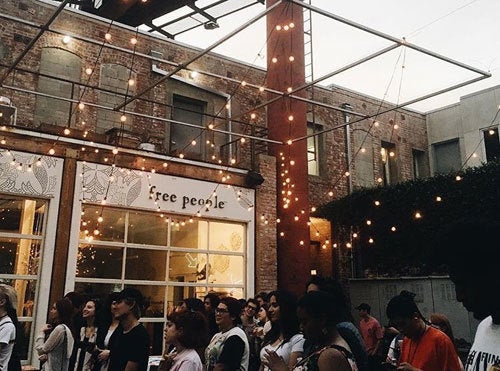 Space 15Twenty, Urban Outfitters' first concept store, combines retail with a space for art, events, and pop ups. And almost everything is free! Some of their events include karaoke night, movies in the courtyard, DIY workshops, and even meditation. So if you're looking for something to do that won't break the bank, check the schedule and make a night out of it.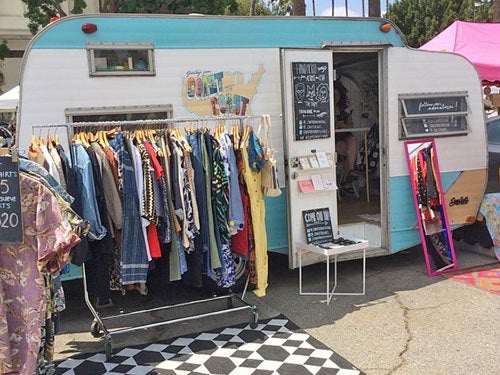 3. Treasure Hunt At The Trading Post
It's no secret that LA locals are huge on thrift shopping. One of the most well-known flea markets is Melrose Trading Post, which takes place every Sunday at Fairfax High School. If you're looking to makeover your wardrobe or apartment post-breakup, you'll find great goods here. 
This weekly event boasts a long list of vendors selling vintage fashion, handcrafted goods, antique furniture and more. Be on the look out for up and coming artists and designers - you can get high quality art at reasonable prices. When you're done shopping, enjoy live performances by local musicians and pop-ups from non-profit adoption centers (because who doesn't have puppies on their shopping list, right?) Fun fact: Photographer Gray Malin got his start here, among others!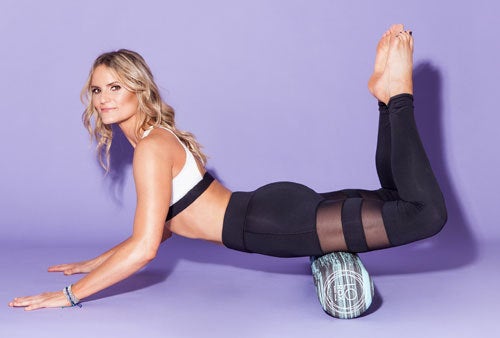 Wanderlust is the newest and hottest place to retreat and recharge in the middle of Hollywood. At Wanderlust, you can try movement and meditation classes that vary in intensity levels to help you get the mood boost you need, and the beautifully designed and decorated building (more like a center!) will make you feel calm the moment you step in. 
Try the Flow Foundation class if you're a beginner or the Yogamaze class if you're looking for something more rigorous. Then, stop by the Wanderlust Cafe for an organic, post-meditation treat, and don't forget to swing by their library and the rooftop deck for some chill time.
Pro Tip: Megan Monahan, friend of Mend and the voice of our app's guided meditations, is the Director of Meditation there, so tell her we say hi! Her #howimend interview is here.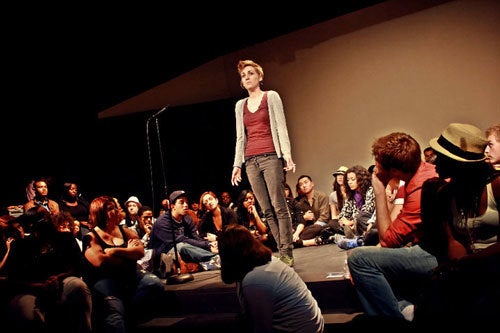 Got something to say? If you have something you want to get off your chest or you are just looking to experience something different, head to the Greenway Court Theatre and check out Da Poetry Lounge. Known as the largest running open mic venue in America, DPL welcomes over 250 audience members per week to listen to spoken word poetry. 
This venue is devoted to getting voices heard and encourages self-expression through writing, listening, and performing. They also offer workshops, performances, networking events, and festivals to help poets develop their spoken word skills.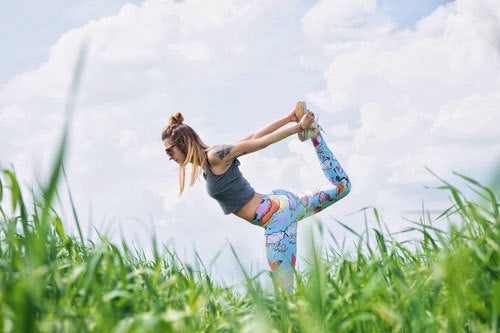 If you're looking for a crazy fun class that will leave you feeling like a new person, you have to try Yoga Booty Ballet. Yoga Booty Ballet at Swerve aims to reinvent how you work out by incorporating meditation, yoga and dance into an exhilarating routine. The community of regular Yoga Booty Ballet takers is also amazing - so authentically warm and welcoming, which makes this a great class to take if you're solo.
The class starts with meditation to center your mind and the upbeat dance portion will get you sweating and feeling like a rock star. Even if you've never danced before, the classes are easy to follow (not like Zumba!) and are suitable for all ages and fitness levels. If you're looking to spice up your workout in a fun and empowering environment, then get your booty to Swerve, and take your first class for only $10.
If you like this story, follow @letsmend and visit Mend for more like it. You can also subscribe to our free weekly newsletter - it's like a vitamin for your love life.
Also, be sure to check out our podcast Love Is Like A Plant, on iTunes and Soundcloud for more about how to love well.
This post originally appeared on letsmend.com and was co-authored by Kate Paguinto, Content Strategist at Mend.
Calling all HuffPost superfans!
Sign up for membership to become a founding member and help shape HuffPost's next chapter
This post was published on the now-closed HuffPost Contributor platform. Contributors control their own work and posted freely to our site. If you need to flag this entry as abusive,
send us an email
.