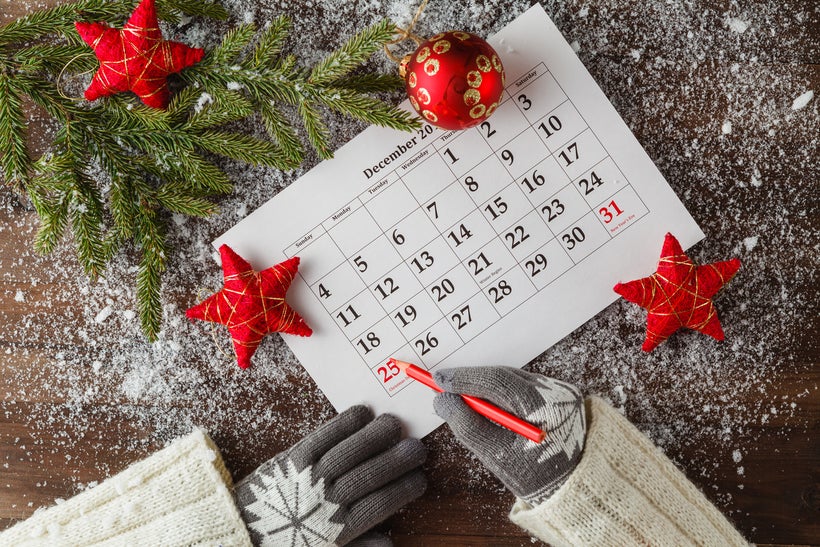 The holidays are the perfect excuse to pamper your friends and family with unique, thoughtful gifts. But nothing spoils the fun more than feeling like you can't fit presents into your budget. Every year, consumers vow to keep their spending under control, but as the season progresses, it's easy to jump off track. Here are six ways to create a comfortable budget and stick with it this year.
Determine Who Gets a Gift
There are plenty of ways to watch what you spend, but first, you must decide who gets a present. Whether you want to use an app or pen and paper, take the time to sit down with your partner and make sure you are on the same page. By planning ahead, you can start watching for sales and special promotions. It will also relieve some stress once you know who you will be shopping for and who you can omit from your list.
Decide How Much You Will Spend on Each Gift
Organize your list into categories: friends, family, clients, neighbors, teachers and unexpected drop-ins should all be included. Go through your contact list and make sure you don't forget someone important.
Think Beyond Material Gifts
Your grandmother may not need another scarf or bottle of scented lotion, but will definitely enjoy hearing from you. Plan a visit to see her and take her to lunch if she lives in a neighboring town, or take her to your sibling's house for a holiday event. She would probably much prefer the gift of time over anything you would purchase.
Focus on the Kids
If you want to pare down your list, but are not sure how, suggest giving only to the children in the family. Let your family and friends know what you plan to do by sending out an email and saying, "John and I have decided to change up our gift-giving habits starting this year. We will be giving to the kids in the family and hope you will consider doing the same. We all have so much, and the best present of all is sharing time with you." The same strategy can be used between friends. They're probably thinking the same thing you are: "I really don't need another jar of jelly or a silly gag gift I won't be able to use." They will no doubt be grateful you suggested a "kids only" gift exchange.
If you don't know what to give the kids, make a call to the parents and ask them for a little direction. You don't want to buy something that will sit in the closet or get re-gifted at the next birthday party.
Re-purpose Cautiously
You may have some beautiful items already sitting in your closet, but if you re-gift them to the same person that gave them to you last year, it will cause holiday havoc. It's much safer to give the gift away in a non-holiday format and tell the receiver the truth. Say, "Susan, I received this cologne for my birthday and gardenia is not my favorite scent, but I know you love it. I have been saving it for you because I thought you might like it."
Avoid Pressure Gifting
There is no need to feel uncomfortable if someone off your gift-giving list drops by with a present. Buy a few modestly priced gifts and have them ready in the event you are caught off guard. You don't even have to act as if it was specifically meant for them, just put them in a basket and have them take one. Make sure the item is something everyone can use and will appreciate. Stock up on scented kitchen soap or specialty olive oils when they go on sale. Both are useful and look pretty with a bow tied at the neck.
With these things in mind, you'll be ready to tackle this year's gift list with enthusiasm—and without breaking the bank.
REAL LIFE. REAL NEWS. REAL VOICES.
Help us tell more of the stories that matter from voices that too often remain unheard.
This post was published on the now-closed HuffPost Contributor platform. Contributors control their own work and posted freely to our site. If you need to flag this entry as abusive,
send us an email
.