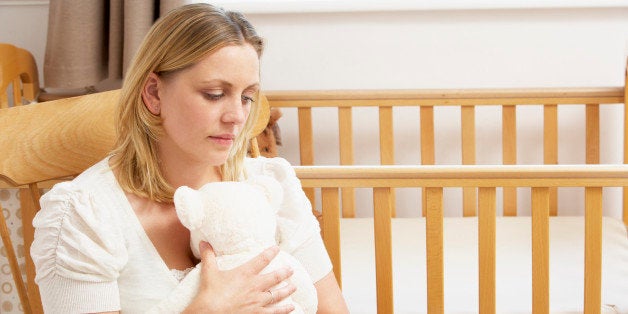 For a bereaved parent, this time of year might not be the season of Yuletide-cheer it once was. Your eggnog might taste like crap even if it is homemade. The lights and Lords-a-leapin' may have lost their luster. The whole season might feel like a cruel, sick joke. Worse yet, you might feel like the only person who has one or more missing from your holiday table.
The anxiety of the looming holidays can be downright debilitating. Surviving it can often feel virtually impossible. Just remember, all you have to do is survive, and you get to decide how you'll best do that. Here is what has helped me survive the holidays these past six years as a bereaved parent. Keyword: survive.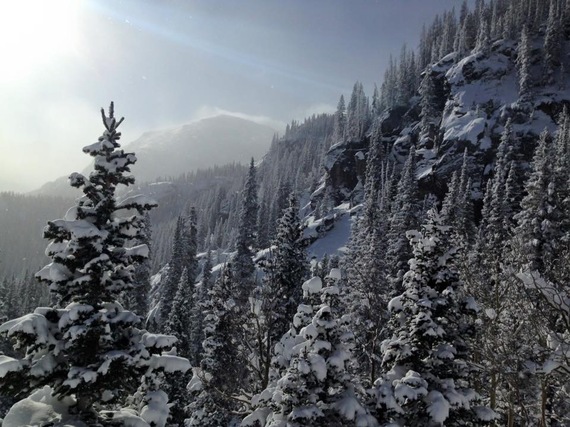 1. Practice sensational self-care. Give yourself permission to take good care of yourself. You deserve it. And you need it. Trust me. Treat yourself as you would a physically wounded person with deep, visible, bleeding wounds. Just because emotional wounds are invisible, doesn't make them less debilitating, or less real. Remember that. Remind your loved ones of this too. Treat yourself extra gently this time of year- like the carefully marked packages that read, Fragile: handle with care. More than that, be proactive. Have a plan to give yourself the gift of good self-care all season long.
2. Remove all expectations. Free yourself to participate in as little or as much holiday hoopla as you'd like. Forget about everyone's expectations, especially yours, and people who might not understand your pain. Adjust your expectations to be realistic with what is. Keyword: realistic. This year might look much different than last year, so adjust accordingly with what you can handle right now, as you are, in this moment. As hard as it might be, try not to compare what you are able to do this year with anyone else, including past versions of yourself. Be realistic, radically kind, and oh-so-loving with yourself.
3. Just show up (or not.) Allow yourself to change locations, holiday traditions or defy social norms. Allow yourself to show up, or not. Here's the thing: nothing is "normal" anymore. Normal died the day your child did. Which means you're now living in the land of defying normal. Anything goes. Give yourself permission to do what you need to do this year, even if it seems "abnormal" or outlandish to yourself or anyone else.
Staying in bed until the holidays pass, or ditching town altogether are all completely acceptable options. Think outside the box, and don't be afraid to do something completely different. What worked in the past might not work now, and that's perfectly okay. Sometimes a change of scenery is exactly what's needed to survive the holidays without your precious child.
4. Honor your child in ways that are meaningful to you. Keyword: meaningful to you. Light a candle at your holiday table in loving memory of your precious child. Say your child's name. Ask others to do the same. Acknowledge the glaringly empty chair. Participate in random acts of kindness in loving memory of your child. Donate your favorite grief book to your local library, church, hospital, non-profit, or grief center. Volunteer somewhere. Or, one of my all-time favorites: donate gifts to children who are the exact same age your child would be.
No matter what you choose to do, spread hope and help others, even if you don't feel like you have much to give. Whatever you give will be multiplied, and it will be more than enough. After all, the true gift is in the giving, especially in the midst of deep grief.
5. Feel your feelings, no matter how messy they are. Give yourself ample space to feel however you feel, including opposite emotions at the same time. You might feel hopeful and defeated; joyful and sorrowful; happy and sad; grateful and not; angry and peaceful. All of these emotions might be even more amplified during the holidays. A wise person once told me that being able to hold space for contradictory emotions at the same time is a sign of extraordinary emotional maturity. It's true. You're not crazy- even though it may feel like it- you're extraordinary. Remind yourself of this often.
6. Ask for help/Find your village. Whether online, or in person, compassionate, empathetic support saves lives. Period. Having a village of support can often make the difference between surviving or not. Everyone needs someone to lean on. Remember, you are not alone. Do yourself a favor and ask for help, for whatever you need. Be proactive by having your core support "team" at the ready. Whether you need someone to listen, cry with you, or lie in the ditch of grief with you, have these dear souls ready. As your safety net, your safe place to land, your whispers of hope. It might be the one sure thing that eases your mind and heart this holiday season, in a way nothing else will.
Remember, this is not an exhaustive list of ways to survive. These are just some ideas you might find helpful. Take what is helpful, leave what is not. Just like grief, there are no rules for surviving holiday grief. Do what you need to do to survive. Honor your child how you need to, and do what feels best for your fragile, aching heart. You are missing a huge piece of you, so do whatever you need to find a sliver of peace.
Remember, no one has the exact relationship you do with your precious child. No one will feel the exact same piercing agony, pain and longing you do for your child. Therefore, no one has a right to give you unsolicited advice about how to tend to your soul-deep wounds- this holiday season- or any day of the year.
Remember, no one loves and misses your child the way you do. The love you two share is a love unlike any other.
Photo © Todd Lowry. Used with permission.
This post is part of Common Grief, a Healthy Living editorial initiative. Grief is an inevitable part of life, but that doesn't make navigating it any easier. The deep sorrow that accompanies the death of a loved one, the end of a marriage or even moving far away from home, is real. But while grief is universal, we all grieve differently. So we started Common Grief to help learn from each other. Let's talk about living with loss. If you have a story you'd like to share, email us at strongertogether@huffingtonpost.com.