By Christa Akers, Floral Designer for Petals & Roots in Astoria, NY and florist on the flower delivery site, BloomNation
For many, some of our fondest memories are being gathered together with those closest to us at the holiday dinner table. Nothing gives us the warm and fuzzies like looking forward to dad's turkey, mom's homemade stuffing and grandma's apple pie. This year, give them something more to look forward to by decking the table along with the halls.
Here are our six favorite ideas for making your holiday dinner tablescapes even more memorable.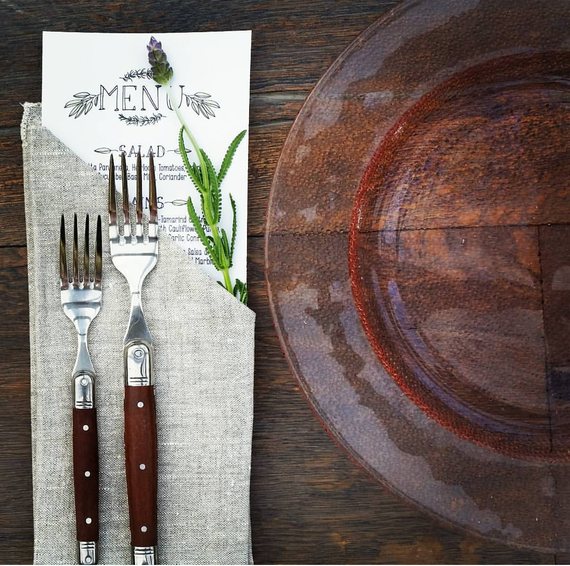 Ever wonder what to do with all those extra stems of fresh rosemary after the turkey's already in the oven? Ponder no more. Tuck them beneath the folds of your carefully creased napkins for that trendy rustic touch to your holiday table. Sprigs and twigs like rosemary, sage, lavender, holly berry, and olive branches are the perfect detail to keep guests talking for days about your serviette discernment.
2. Gourds, Cones, & Fruit (oh my!)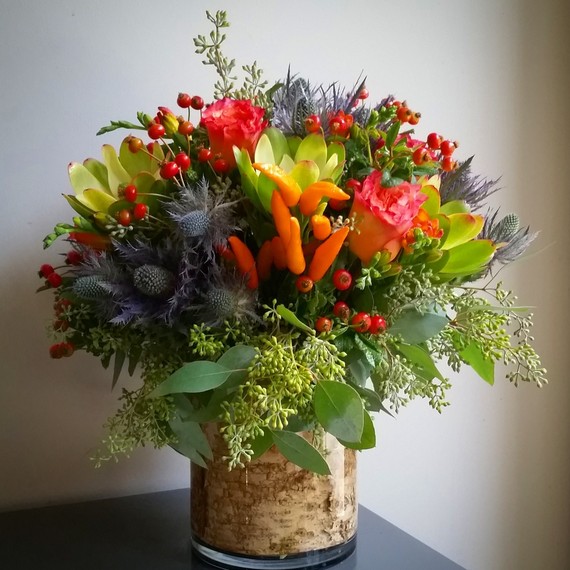 Get creative and think outside the box next time you're at the greenhouse or farmer's market. Sometimes that cheese pumpkin can do so much more than make a delicious pie. Try clustering beautiful edibles like clementine, ornamental gourds, pomegranate, and kale for a colorfully accented tablescape. But this ain't your momma's fruit bowl. Use botanicals like pinecones and mistletoe in the mix to add the cherry on top. Place your designs right on the table next to the casserole dish and leave your guests in awe.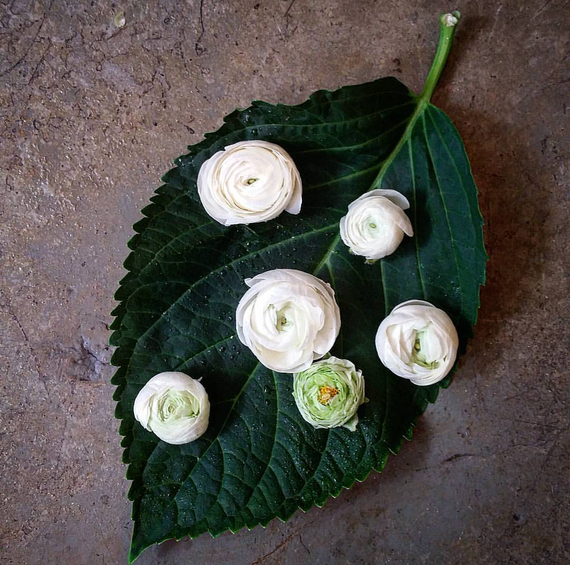 This one is our most cost effective and effortless DIY tablescape tip. Instead of tossing all those brilliantly colored leaves in the bin, use them to garnish your holiday table. After giving them a good rinse, place them under your candle votives for a wonderfully seasonal salver. Or if you're feeling frisky, wrap them around the base of tapered or larger pillar candles, and tie with a bit of twine for a fun and folksy look. If you don't have time to forage, or if you live in a large urban area like NYC where foliage on the ground might be questionably safe, have no fear. Pop in to your favorite florist for some intact and unique fronds to use.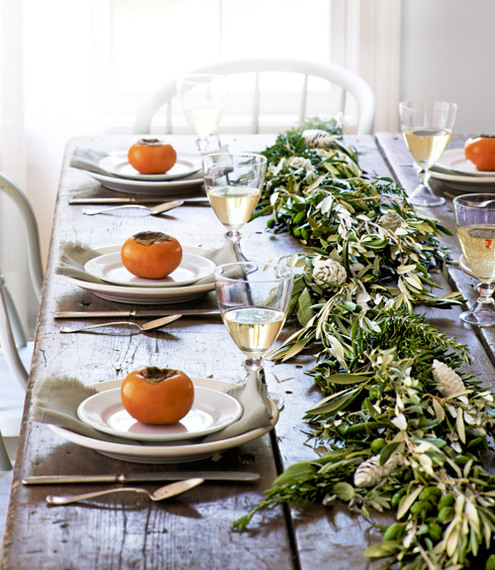 Garland is a current way to adorn your holiday table. I'm not talking about the fake stuff. I mean fresh woven stems of greenery like fern, eucalyptus, and Ruscus, surrounding your serving platters or even as a central runner. Assembling these organic centerpieces is not for the faint of heart, but a satisfactory result can be achieved by simply plaiting these pliable stems. If DIY is not in your dictionary or if you want a fuller, more lush garland, you can find ready-to-go pieces at many nurseries, or order something custom from your local flower shop. This year your table will let everyone know what a lean, green, styling machine you've become.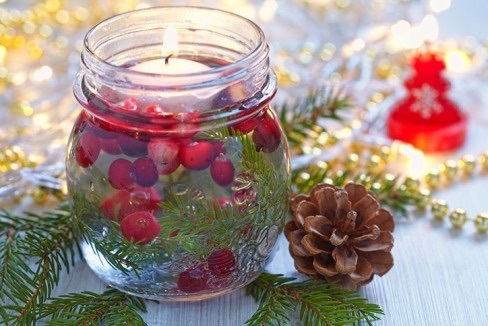 Not too keen on the traditional tablescape embellishments, but still want to add a thoughtful touch? Display a shallow dish of floating berries, such as blueberries or fresh cranberries. We find that having a few small cups of these delightful floating orbs around the dinner table give the perfect decorative landscape you're searching for.
6. Botanically Inspired Everything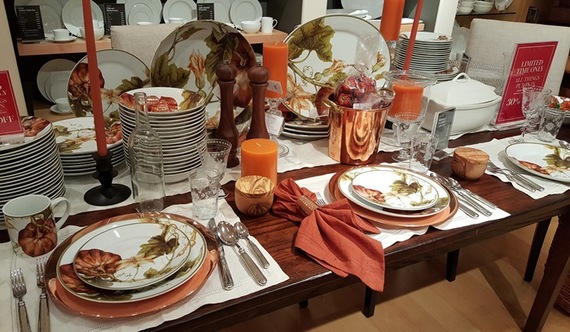 c/o Between Naps on the Porch
No tablescape would be complete without those necessary utensils that allow us to enjoy all that holiday culinary goodness. This year go the unexpected route by bringing out those floral heirloom dishes. Or spend a day browsing your neighborhood antique shops for plates with botanically laden designs. And don't worry about having a perfectly complete set for your guests to dine on. They'll appreciate your array of mismatched china featuring stunning vintage garden prints. But don't stop there. Get your flatware in on the party, too. Some of our treasured thrift store finds include serving spoons with intricately carved handles that mimic hibernating lily petals. A set of utensils with gorgeous impressionist rose stem grips somehow made it into our basket as well. Everyone will stand in awe of your seasonal garden tablescape. So throw on your jingle bells and get crackin'.