Grilling burgers isn't rocket science, but if your grill's emitting as much flame as an Apollo launch, odds are your patties are going to end up tasting like astronaut food.
But you're not necessarily doomed. To find out some of the most common burger mistakes people make at the grill, we tapped Adam Perry Lang, author of Serious Barbecue, to lay out 13 things you're probably doing wrong over the charcoal.

More: The Best Burger in Every State in America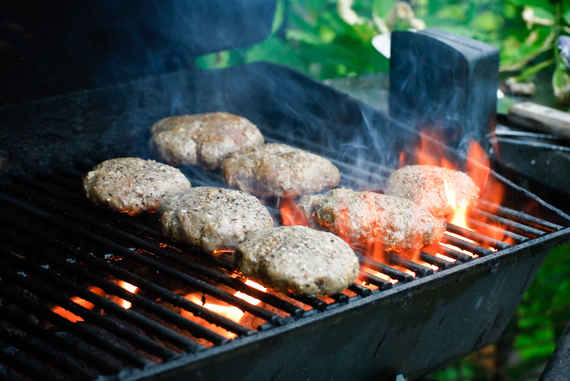 Credit: Flickr/Don LaVange
Encouraging flare-ups
"You're going to be in trouble if you have a high-fat burger on a very hot grill. It will cause a high flare-up, particularly if you put more than one on there. You're going to get too much crust before the burger even cooks. If you want really high heat, you can go with a leaner burger and put it directly on the grill."

Promoting stickage
"These juices and liquids that come out of a burger aren't exactly water: there's lots of protein in them. That's why they stick to the grill. To avoid that, here's a tip: after you form your patty, you dab it with a paper towel and make sure it's as dry as possible. Season it, then put a very thin coat of canola oil. That oil prevents that protein-laden juice from adhering to the grill."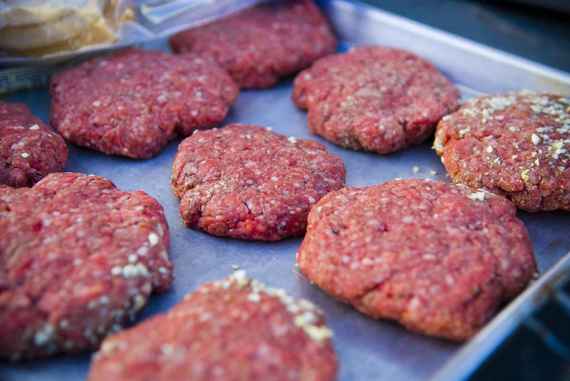 Credit: Flickr/Star5112
Relying too much on salt
"I shouldn't say never, but try to avoid seasoning a burger mix with salt. Ground beef is very susceptible to the salt drawing up moisture. The texture will completely change. It won't be as juicy and has the potential to get quite rubbery. You only want to season it on the outside, right before you put it on the grill."

Letting raw patties get warm
"If you like a burger that's more on the rare side, but you want that crust development, have the burger very cold before going on the grill. It'll give you a head start, because that inside will take some time to cool down."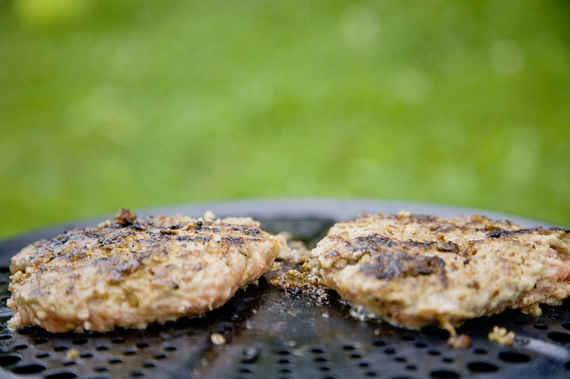 Credit: Flickr/Markus Priske
Going thin and lean
"It'll dry out. Go with a thicker burger so the juicy texture comes from the slightly undercooked, medium-rare meat. It holds on to more of that juiciness because it's thicker."

Letting the burgers rest after cooking
"I'm not a big fan of resting burgers. I want it juicy, straight off the grill. I understand the concept, that it lets the temperature penetrate a little bit more, but burgers for me are more about the crust and juiciness, so I'm not in that camp. Burgers have so much cooked surface area that a lot of the juice just leaks out onto the platter. It's not contained like in a piece of beef that's a whole muscle. By the time you put it on the bun and hand it to somebody, the concept of resting just kind of happens."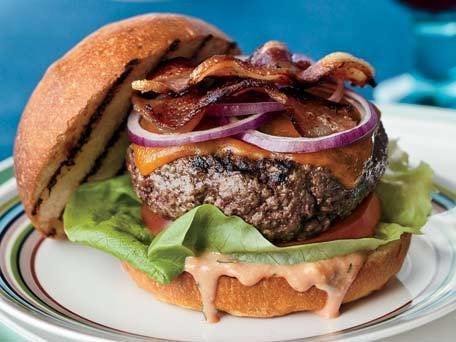 Burger Recipes