When it comes to classic travel, there is nothing that screams Americana more than a road trip. With the wide open road, the freedom of dictating your own schedule and the potential to discover the country's hidden gems, it's no surprise that this is one type of travel that has lasted the test of time.
To make the most of your road trip, it's important to know where to find hidden gems along the roadside -- for those of you on the West Coast and Texas, these side-of-the-road art installations are for you:
1. The Beer Can House, Houston
This folk art house was built by homeowner John Milkovisch. He dedicated years of his life to covering his home with beer cans, bottles and other beer paraphernalia -- a testimony to a particular hair-of-the-dog habit and unique perspective on recycling.
How to get there:

The Beer Can House is between Washington Avenue and Memorial Drive in the Rice Military section of Houston -- just about 10-minute drive west of downtown. Road trippers can continue west and make it to San Antonio within three hours, or head just over five hours east to New Orleans.
2. Cadillac Ranch, Texas
Cadillac Ranch was built in the 1970s by a group of hippies from San Francisco called The Ant Farm. The cars are constantly changing as visitors are encouraged to add their own signature flair to the art piece -- so make sure to bring a can of spray paint!
How to get there:

Cadillac Ranch is off the side of I-40 in Amarillo. Less than 10 minutes from old Route 66, this area offers tons of road trip history. Within four hours is Albuquerque to the west and Oklahoma City to the east on I-40, the third-longest major nationwide highway that spans from California to North California.
3. Salvation Mountain, Niland, Calif.
Fans of "Into The Wild" should recognize this one -- near Slab City in Calipatria, Calif., the decorated mountainside has become iconic for wanderers and free spirits. Resident Leonard Knight is responsible for creating the site, which features many religious icons and verses.

How to get there:

Niland is about 2.5 hours northeast of San Diego. Road trippers can visit over a weekend by starting in Los Angeles, driving west through Palm Springs down to Niland. From there, you could head back west to San Diego or journey on to Phoenix, less than four hours east.
4. Queen Califia's Magical Circle, San Diego
French artist Niki de Saint Phalle is known for her large sculptures, and Queen Califia's Magical Circle showcases this as well as her intricate mosaic work.
How to get there:

Off the 15 in Escondido, this roadside attraction is located in Kit Carson Park. A 30-minute drive from downtown San Diego and under two hours from Los Angeles, this artist's haven is a perfect stop along a California-wide road trip.
An unusual sighting among the flatlands of South Dakota, this sculpture park adds a whimsical flair to the prairie. The junk art statues were created by South Dakotan artist Wayne Porter.
6. Prada, Marfa, Texas
Off the side of the 10 in a desolate stretch of Texas is this unexpected slice of Italian couture -- a freestanding replica of a Prada store. Built in 2005 by artists Elmgreen and Dragset, the structure is out-of-place in the barren deserts of Marfa.
How to get there:

This trendy roadside stop is an hour and a half from the Mexico-U.S. border in western Texas. It's a bit of an isolated location, but road trippers can continue east toward to major metropolitans in Texas or north to Albuquerque or Colorado.
Nile Cappello is a producer at Travelzoo and based in Los Angeles. Travelzoo has 250 deal experts from around the world who rigorously research, evaluate and test thousands of deals to find those with true value.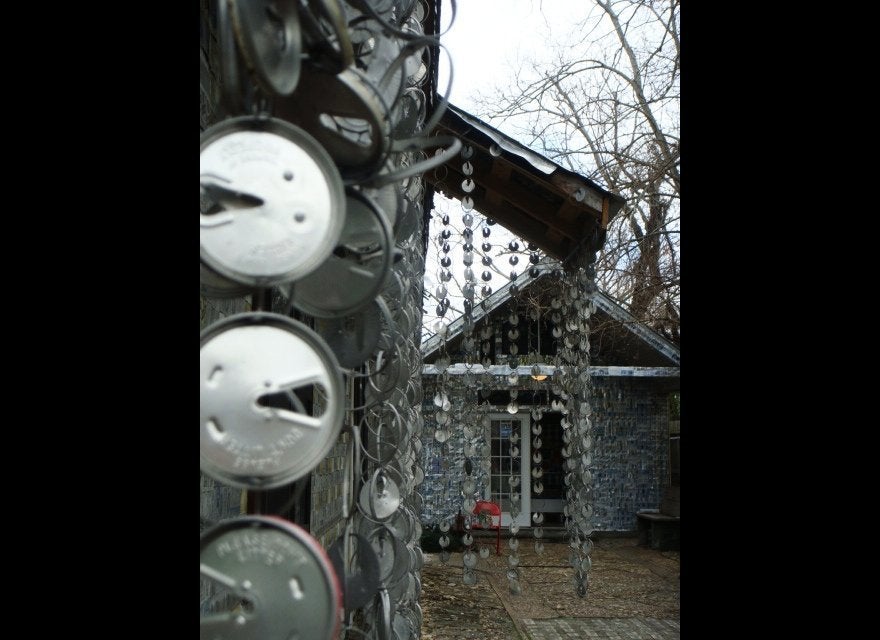 6 West Coast Roadside Art Installations Worth a Pit Stop