While Winter months roar in opportunities to relax, hibernate in our bubbles, and ease the mind, cold weather can be frivolous on the body, wreak havoc to the soul, and be downright unfavorable to good living. Tis' the season for slush-puddles, wet-toes, and dry skin. Betting on your location, chances are you'll have a solid two more months of this climate, with no telling how your day-to-day essentials will hold up to the season's madness.
Relevant enough, I've come across a fascinating bucket of Winter products that've truffled me through the first two weeks of January with ease. A mix of footwear, grooming products and stylishly warm essentials that'll certainly revive, promote you to thrive, and help us all survive the remainder of this season.
Fasten your senses onto the timely products below.
1.) Intelligent Nutrients, Normal Organic Skin Care Travel set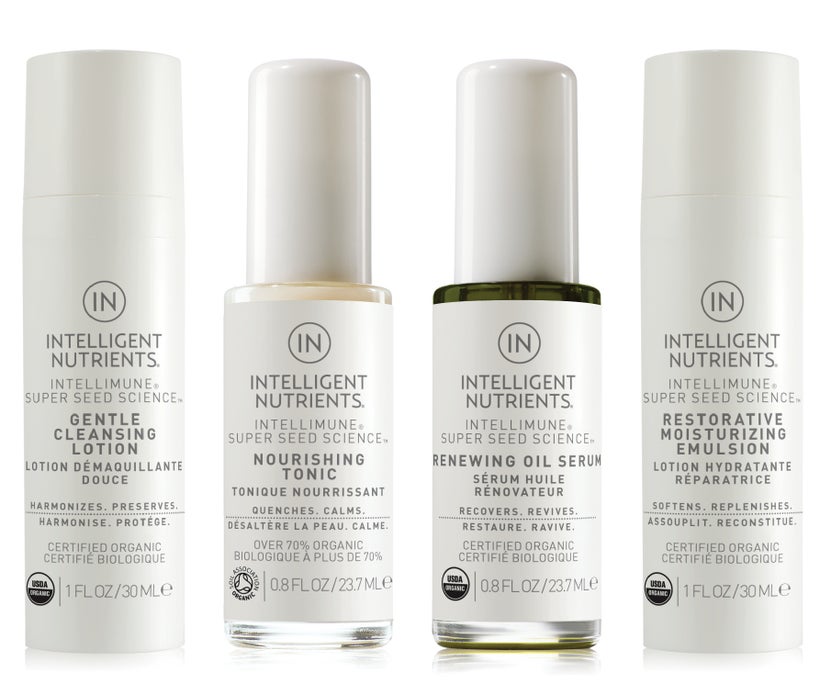 Perfect for Winter travel and protecting your skin and body from impurities and free radicals! Founded by Horst Rechelbacher, also the founder of Aveda (now lead by Nicole Thomas Rechelbacher and Kiran Stordalen) Intelligent Nutrients is a beauty & lifestyle brand committed to healthy, safe and eco-friendly products, such as this 4-in-1 set that I've found to be perfect for moisturizing and balancing skin in Winter's dry, unfathomable air. It's a certified organic regimen that feeds, protects and restores with trademark ingredients like Antioxidant Intellimune® Super Seed Oil Complex and Plant Stem Cell Science®.
2.) Cotton Citizen, Full Sets for Men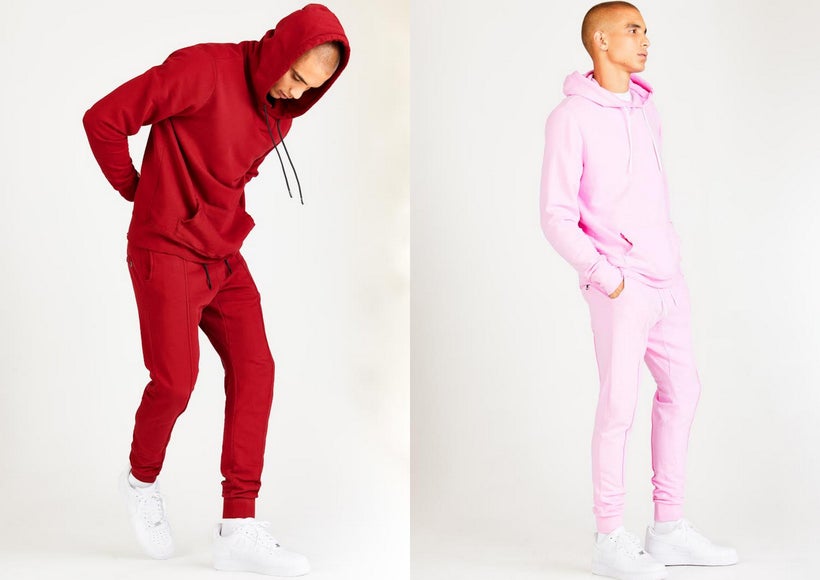 In the year of bold color trends, pink and red were the two colors that kept popping up everywhere in 2017. As the year commences, we see this color combo staying strong and Cotton Citizen has launched fresh new ways to wear it. Introducing Light Pink and Ruby as matching hoodie and cobain pants sets- arriving just in time to reset your wardrobes for the New Year. It takes a real man with style to rock a bold color from head to toe.
3.) Cayenne & Thyme, Peppermint Tea Tree Soap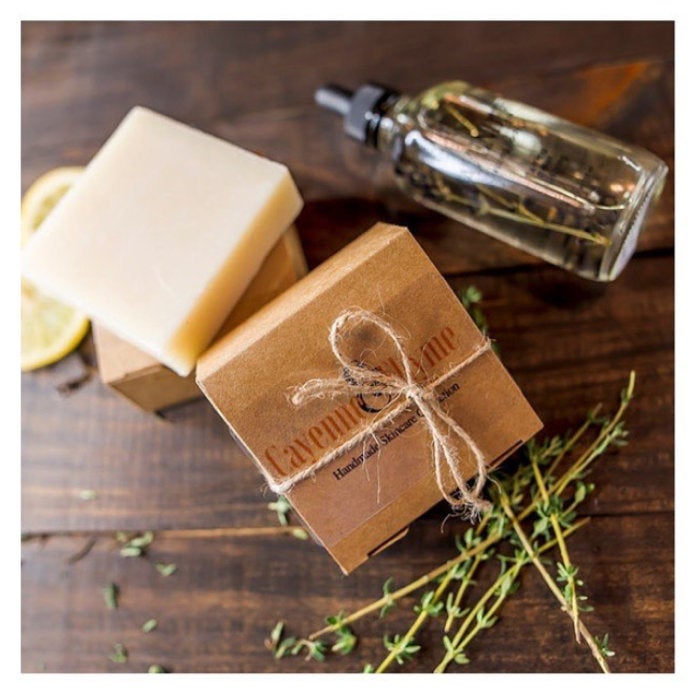 Cayenne & Thyme came to life after Founder Ciara Alphonse's rare skin diagnosis in the Fall of 2016. Unimpressed by the negative effects of many store bought products on her skin, she immersed herself in the world of natural skin care and became committed to developing her own natural options. As she credits her grandmother's ole English proverbs, "cleanliness is next to godliness." She's entrusted simple kitchen cabinet ingredients as the base for her soothing, naturally healing bath and body products. "Cayenne & Thyme has not only become a daily reminder of my grandmother's wisdom, it has transformed how I incorporate everyday natural elements into self care." A Cayenne & Thyme favorite is the Peppermint Tea Tree, which is like Winter's spa day in a bar of soap.
4.) 1791 Supply & Co., Heritage Chore Jacket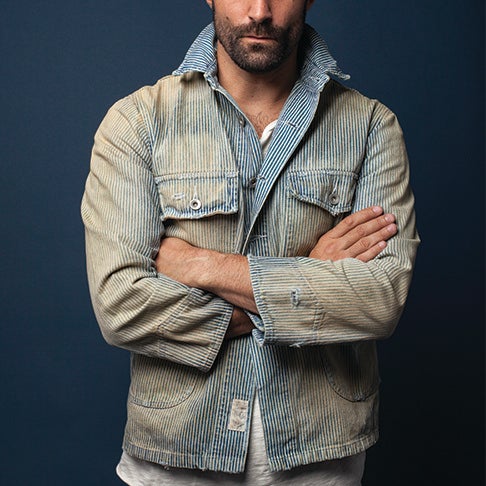 A made in the USA brand dedicated to dreamers, well-worn denim, and "broken in jeans that speak volumes about adventures in your life." Says Priscilla Barosso, 1791's Creative Director. "We are heirlooms in the making. And we insist on holding ourselves to this highest standard especially since our clothes are made to be used, worked in, and LAST." In a nation ridden with consumerism and harsh winter months, 1791 will be there resting on our proudest past times for generations, and plenty of cold weather to come. It is unassuming, rugged, and well versed in quality, which is exactly how clothing should be.
5.) Timberland, 6" Premium Brogue Boots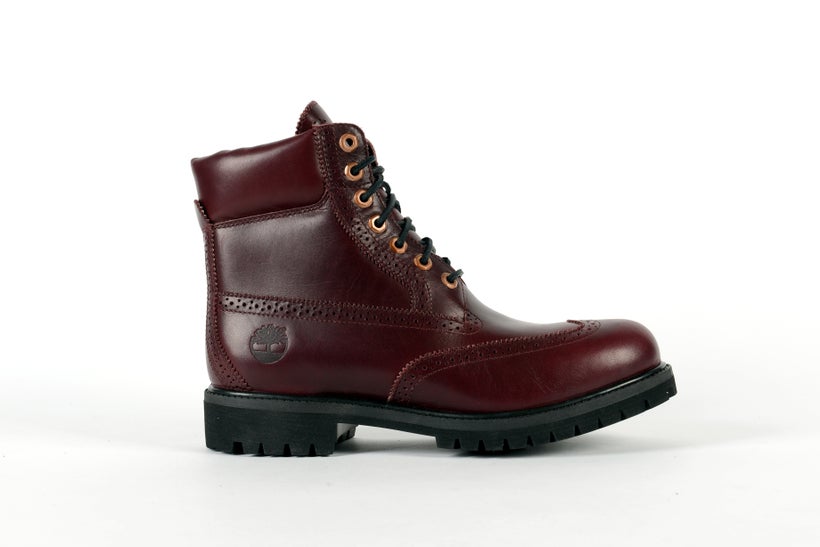 A little bit city, a little bit country, a new take on a classic. The Timberland 6" Premium Brogue Boot mixes Timberland's rugged vibe with a newly stylish, sophisticated design, resulting in an extraordinary boot that's perfect for everyday wear. It's Waterproof leather and 34% recycled rubber lug outsole makes it eco-friendly, and brings rare individuality to a timeless model.
6.) DIM MAK COLLECTION by Steve Aoki, Benway Reversible Bomber Jacket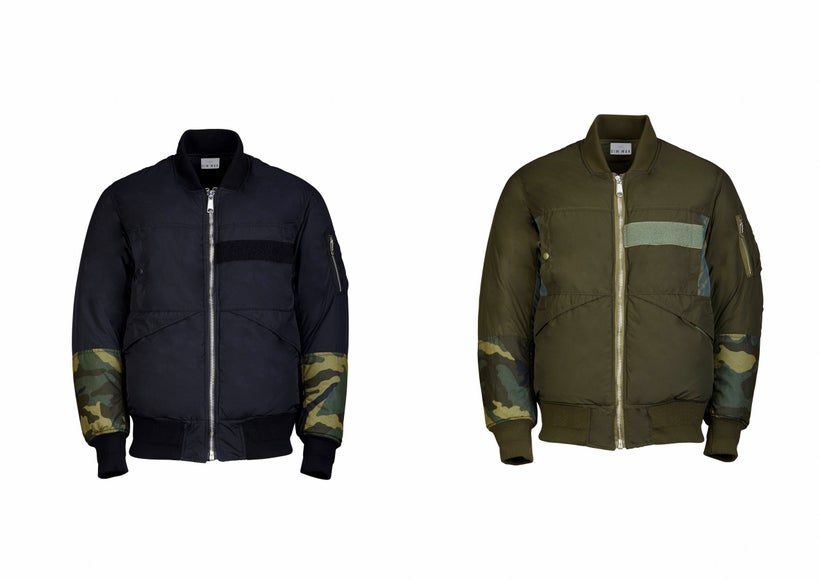 Short jacket wearers in the Winter delight. 'Cause you know, traditional long coats aren't for all of us. Camouflage makes a comeback in Steve Aoki's Dim Mak Collection with this 90's oversized fit. An Insulated reversible bomber with paneling details to keep you warm for the Winter months. Camo sleeve detail on one side, all over plain iridescent on the other side. A trendy statement that'll keep you warm, and admissible all in one.
REAL LIFE. REAL NEWS. REAL VOICES.
Help us tell more of the stories that matter from voices that too often remain unheard.
This post was published on the now-closed HuffPost Contributor platform. Contributors control their own work and posted freely to our site. If you need to flag this entry as abusive,
send us an email
.