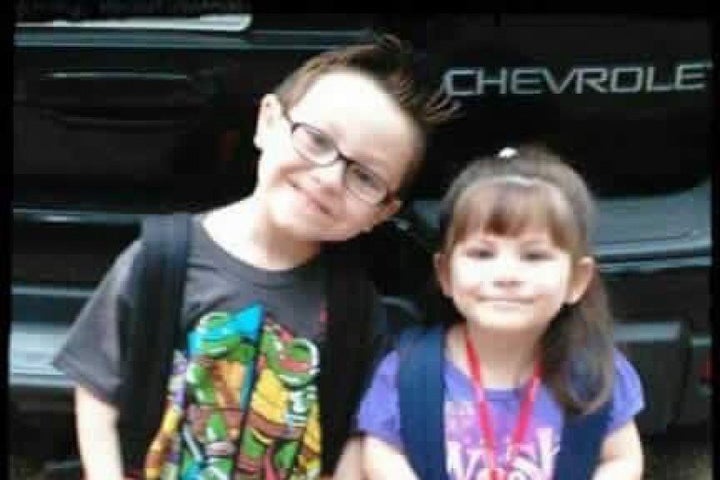 A first grader who was shot and wounded by a 14-year-old boy accused of killing his father before he opened fire outside a South Carolina elementary school is "fighting for his life," a fire chief said on Thursday.
Jacob Hall, 6, was struck in the leg on Wednesday afternoon during a shooting spree that also left another boy and a first-grade teacher wounded at Townville Elementary School, located about 100 miles (160 km) northeast of Atlanta.
Police said the teenager crashed a pickup truck into a fence around the rural school's playground after he fatally shot his father, Jeffrey DeWitt Osborne, 47, at their home about 2 miles (3.2 km) away. The teen, who has not been named, is in custody.
"I hate my life," he said before firing a handgun at the school, the Greenville News reported, citing the aunt of a 6-year-old girl who was headed outside for recess at the time.
The incident was the latest in a series of shootings at U.S. schools that has fueled debate about access to guns in America. Many schools have beefed up security precautions since 2012, when a gunman shot and killed 20 children and six educators at Sandy Hook Elementary School in Newtown, Connecticut.
PHOTO GALLERY
Townville Elementary School Shooting
Billy McAdams, chief of the Townville Volunteer Fire Department, choked up on Thursday as he asked for prayers for "little Jacob," whom he had helped treat at the scene.
"He's still fighting for his life," McAdams said at a news conference, echoing health officials who said Hall remained hospitalized in critical condition.
Teacher Meghan Hollingsworth, who was shot in the shoulder, and the other boy, also 6, according to media reports, were treated and released.
McAdams credited fellow first responders and the school's staff for taking action to prevent another school massacre. Hollingsworth shepherded students inside to safety and urged medical staff to care for the injured children before her, he said.
Jamie Brock, a 30-year veteran of the Townville Volunteer Fire Department, was unarmed when he confronted the shooter and pinned him down for police, McAdams said.
Brock has declined media interviews, saying he wanted the focus to remain on the victims.
a Brock said in a statement read by McAdams at the news conference. "This will not take us down."
Authorities said they did not know of any connection between the shooter and the school victims but had ruled out terrorism and ethnicity as motivating factors.
The suspect, who was home-schooled, was emotional when he called his grandparents Wednesday afternoon, authorities said.
His grandmother "could not make out what he was saying because he was crying and upset, and so they went to the house, and that's when she discovered her son and called 911," coroner Greg Shore told reporters. The teenager was gone.
His mother offered no insight into his motive in a statement released to local media on her behalf on Thursday.
"Our entire family is absolutely shocked and saddened by the senseless actions of our son and grandson," the statement said.
(Additional reporting Brendan O'Brien in Milwaukee; Writing by Colleen Jenkins; Editing by Bill Trott and Lisa Shumaker)
REAL LIFE. REAL NEWS. REAL VOICES.
Help us tell more of the stories that matter from voices that too often remain unheard.