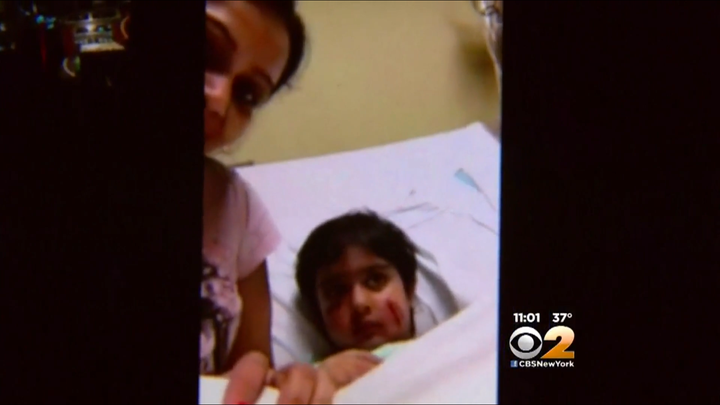 A mother watched in horror as her 6-year-old boy was mauled by a raccoon as she was walking him to school in New Jersey Wednesday morning.
The terrifying attack left little Aryan Gavali hospitalized with deep bite and slash wounds across his face, requiring nine stitches, but his family praising the good Samaritan who came to their rescue, CBS New York reported.
That man, Danny Walls, said he was driving through the Elmwood Park neighborhood when he heard the mother's cries and snapped into action.
"She's jumping around, she's like 'Somebody help me! Somebody help me!'" he told ABC7. "I thought she was crazy because I didn't see anything, snow was piled all the way up," he said.
When he got a little closer he said he saw the animal, clinging to the child's red jacket while clawing at his exposed face.
Without a moment's hesitation, he said he got out of his car and grabbed a fiberglass painter's pole and began beating it against the animal.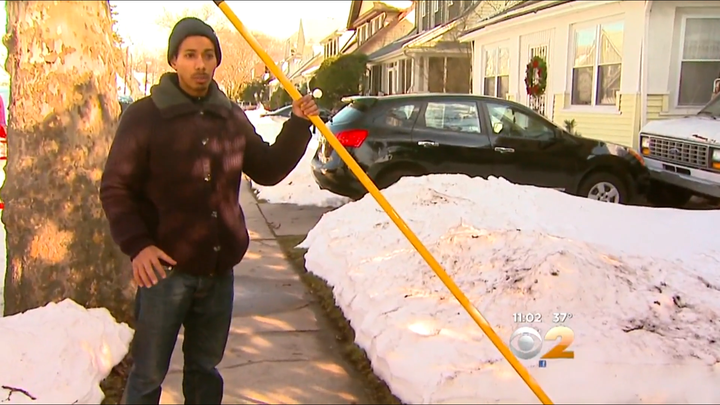 "I had imagined that that was my son, you know, instinctively, it took over. And I just knew that I had to kill the raccoon," he said.
Once knocking the animal off the child, he said he continued to beat the creature until it laid lifeless on the ground.
The child was rushed to a hospital and treated for serious injuries.
Speaking from her son's hospital room Wednesday night, Monali Gavali expressed her gratitude to Walls.
"He came like an angel to help us. I'm very, very much thankful to him," she told CBS News.
A woman who identified herself as Aryan's sister shared a photo of the wide-eyed boy Thursday morning, showing him with claw marks just beneath his eye and across both cheeks.
Police Chief Michael Foligno, speaking to the Record newspaper, said the animal will be tested for rabies. Those results are expected on Friday.
PHOTO GALLERY
Raccoons Caught In The Act
REAL LIFE. REAL NEWS. REAL VOICES.
Help us tell more of the stories that matter from voices that too often remain unheard.