This girl has some serious vocal chords.
Segura's mom Joanna Stinson, who recorded the video, told The Huffington Post that Segura was pretty intimidated before she sang.
"She was very nervous before the performance," Stinson said, adding that after Liamani brought the house down, "I've noticed that over the last few days she's become more confident."
Who wouldn't gain confidence after pulling off "The Star-Spangled Banner" in public?! Great job, Liamani!
Before You Go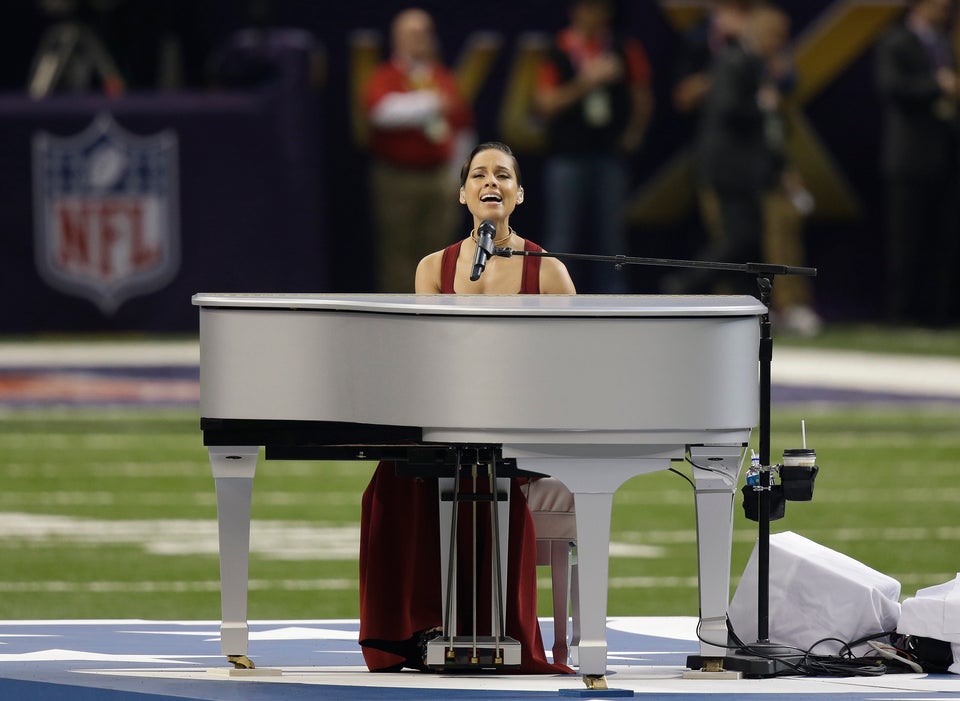 Alicia Keys sings the national anthem before the NFL Super Bowl XLVII