This kid wasn't kidding around.
Katelyn Lunt, 6, got busted on Saturday when a delivery driver dropped off almost $400 worth of toys from Amazon to her Pleasant View, Utah, home.
Her grin, which was wider than the Amazon logo's, wasn't one of gratitude, either. It was one of guilt, because the little scamp never asked her parents' permission to order the haul.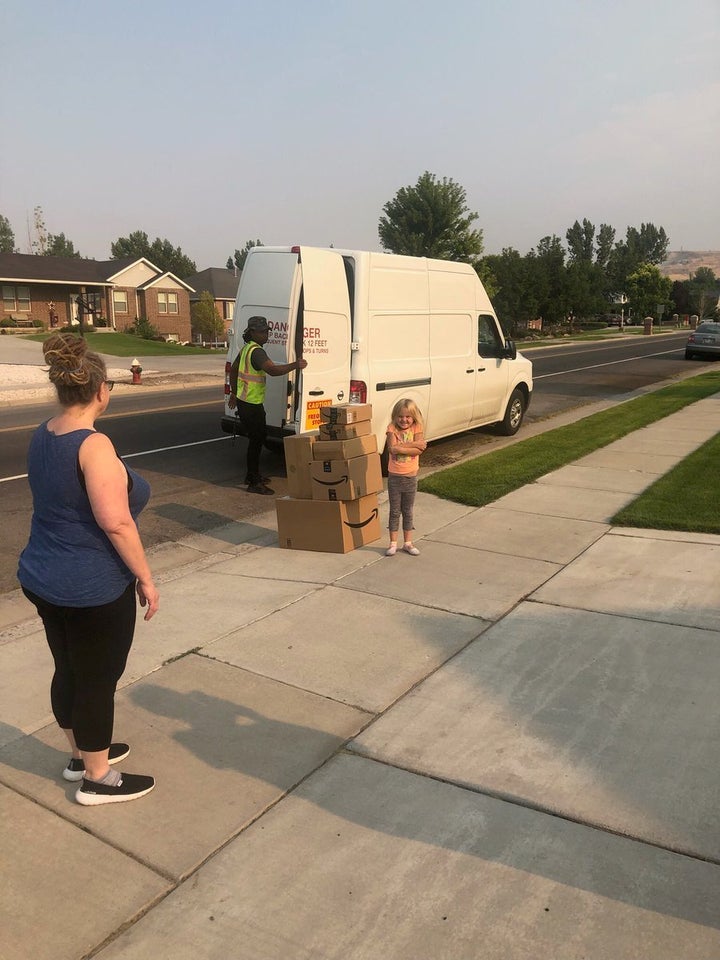 Katelyn's mom, Catherine Lunt, told HuffPost that she ordered Katelyn a Barbie on Amazon as a reward for doing extra chores around the house. After she ordered the doll, Lunt said, Katelyn asked if she could check the site to see when it would arrive.
"When I left the room, she went crazy," Lunt told HuffPost.
The next day, Lunt checked another order on Amazon and quickly realized that when she's away, Katelyn will play.
"I saw a few items that I didn't recognize and I was able to cancel them," Lunt said. "But then as I kept looking there were two or three pages of items that had already shipped."
Lunt said the bulk of those items were "mostly Barbies, a doll and accessories" ― what Katelyn called a "Barbie collection."
The next morning the whole family went for a walk, and when they got back, the stacks of packages showed up.
"It was hilarious, so we had to take pictures," Lunt said. "Her face pretty much says it all."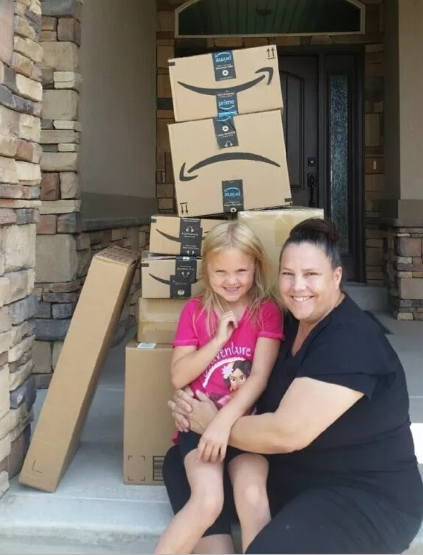 Even the delivery driver got in on the fun.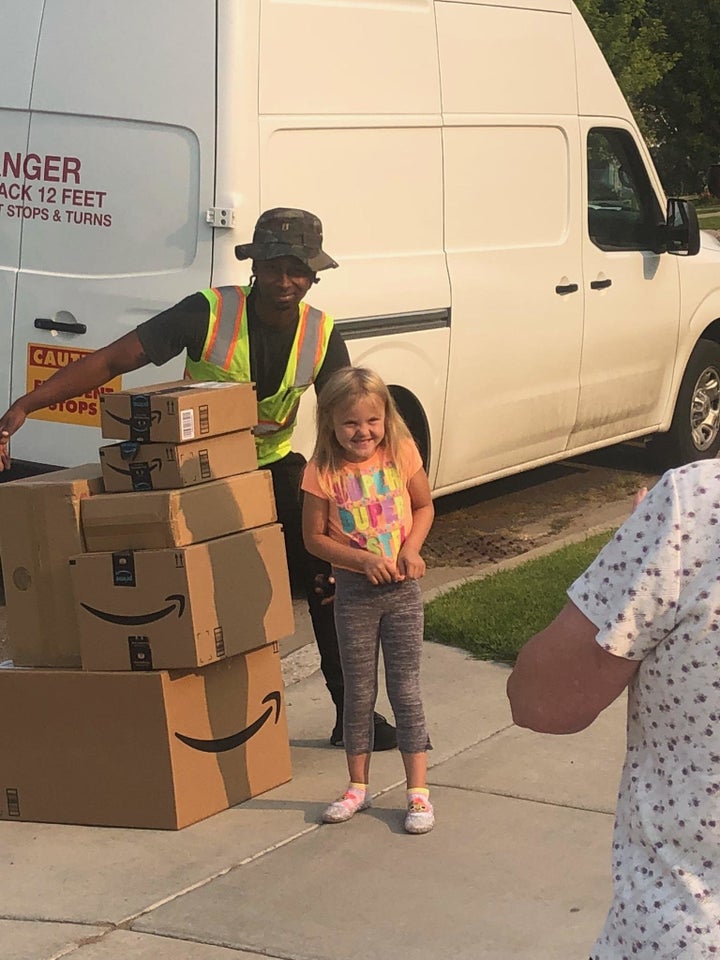 Some of Katelyn's extended family just happened to be in town to witness the moment and sent photos to Katelyn's cousin, Ria Diyaolu, who decided to gift the internet by posting the photos on Twitter.
"She's a little scammer in the making," Diyaolu told BuzzFeed of her sneaky little cuz, noting that she was "surprised that a 6-year-old knew how to do one-click, next-day shipping."
Lunt said she was going to send the packages back to Amazon but had a change of heart.
"We decided to donate them to Primary Children's Hospital where Katelyn spent a week when she was first born," Lunt said. "Katelyn helped us deliver the packages, so I guess it was more of a teaching moment than a punishment."
It seems in this case, Mom certainly knew best.
Related