Virginia resident Aubrey Scaletta, 6, survived a horrific accident last month while playing with a strap in a moving pickup truck. The strap flew out the truck's window and wrapped around the drive shaft, nearly pulling her from the vehicle and severing her feet.
"The injuries are horrible and painful for all involved," the VSPA added in its statement. "Aubrey, Aubrey's sister and Aubrey's parents are having a real hard time coping with this painful tragedy. They need our love and they need our help financially."
Aubrey reportedly endured six hours of surgery to save her feet. The VSPA told local NBC affiliate WSLS that her limbs "seem to be receiving good blood flow after being reattached." She remains hospitalized, however, and has a long road to recovery ahead of her.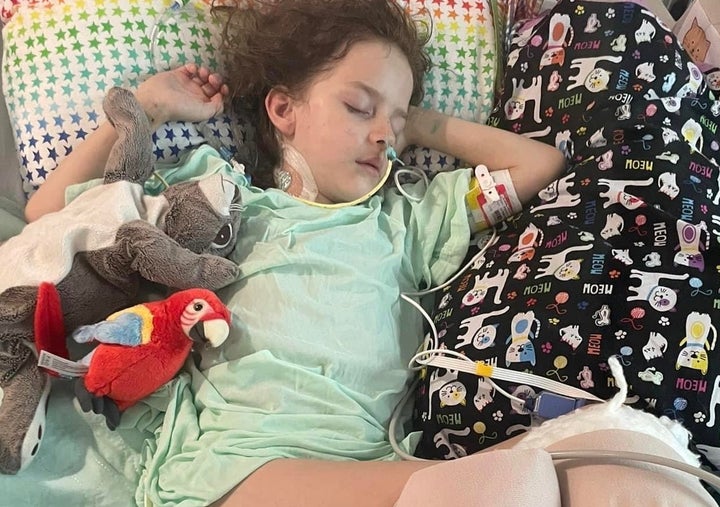 Aubrey initially relied on a ventilator and was fed through a tube for several days following the accident. She underwent eight blood transfusions during that time and required iron supplements, her mother, Lauren Scaletta, wrote on May 22 on GoFundMe.
The fundraising campaign has already reached $71,000 of its $75,000 goal.
The ordeal "has been both the longest and shortest days of our lives," Lauren Scaletta wrote on May 25. "We have held our breath … most of the time we have been in the PICU. Everyone has done their very best to take care of our girl and we couldn't imagine being anywhere else."
She did share the heartening news that Aubrey should be "walking with braces, walkers and things by Christmas!"
"Aubrey is our little miracle," her mother wrote Wednesday. "She has proven to be the strongest one of us during all her trials the past two weeks. She is going to do amazing things and this will be a bump in her road that made her tougher."
Popular in the Community