Six-year-old Jeffrey Laney is tired of the killing in his community.
The kindergartener had a message for the residents of St. Louis last week. With the help of his mom, Leanndra Cheatham, Jeffrey made a Facebook video on May 15 begging people to stop killing in his hometown.
"Me and my mama, we live in St. Louis and I'm coming to tell y'all ... people need to stop killing each other around here because this is just making me feel bad because I don't want nothing to happen. I'm scared to die and I don't want nothing to happen to my family," he said in the four-minute video.
Jeffrey recalled hearing about a little boy who was killed in a drive-by outside of school. The 6-year-old said the boy's death upset him and his mom. He reminded viewers what's at stake not only for those committing the crime, but for the children around them, too.
"All these people out here that's killing each other, you need to stop that stuff, 'cause that ain't gon' get them nowhere, just end up ... getting they butt kicked or they gon' end up in jail," he said. "And this stuff is making people feel bad 'cause people don't 'pose to be doing this around kids. Kids be knowing this. I'm a kid and I'm not supposed to be knowing about all this stuff .... I'm supposed to be learning about school."
Though young Jeffrey is concerned, he said that he knows God is protecting him and urged others to lean on their faith.
The video, which Cheatham, 28, shared on her Facebook page, has been watched more than 127,000 times as of Tuesday. The mom told the St. Louis Post-Dispatch that her 17-year-old cousin's death in April prompted Jeffrey to deliver his message, especially after seeing the toll it was taking on Cheatham.
So far in 2017, there have been 62 homicides in St. Louis, according to the local police department. Five of those victims have been ages 16 or under.
Cheatham, who works at the St. Louis Justice Center, told KTVI that she hopes her son's video teaches others to "value life more." She said that she received a Facebook message from a man who was contemplating shooting someone but decided not to after seeing Jeffrey's video.
"That there alone touched me and I hope he touched plenty more people," she told the local station. "I'm tired of seeing mothers bury their child. It hurts."
Before You Go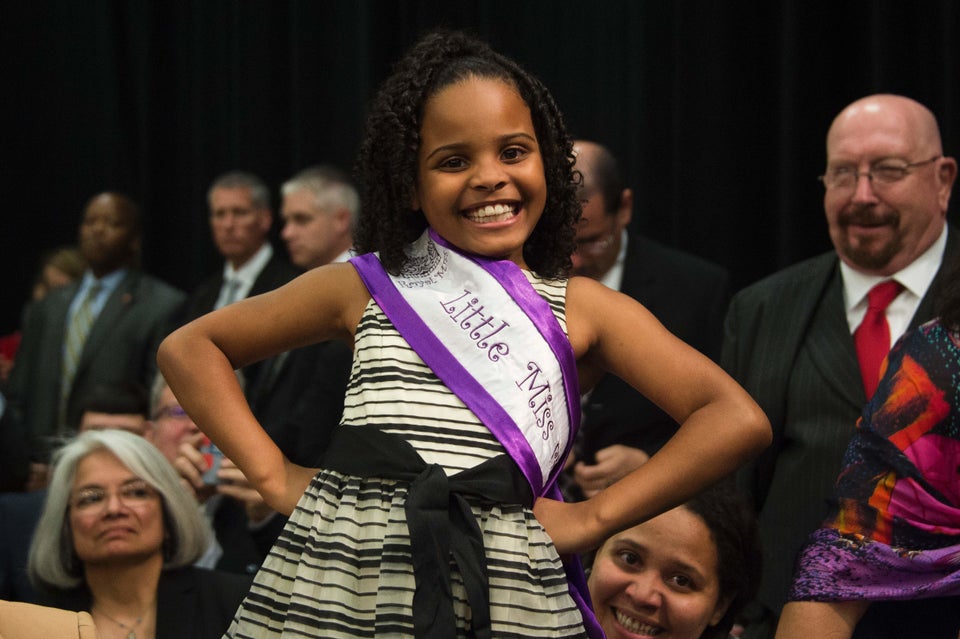 12 Black Kids Who Rocked The World in 2016
Popular in the Community