A 6-year-old in Idaho has been supplying her community with fresh lemonade while helping schools erase their lunch debt.
Amiah Van Hill offers free lemonade to people in Hayden, Idaho, and educates them about the many kids who can't afford lunch and rack up debt at their schools. Her guests then have the option to donate to help.
Amiah first raised money to help pay off the lunch debt at her school, Hayden Meadows Elementary School, as well as at two other elementary schools. She now has her eyes on raising $23,000 to pay off the lunch debt for the Coeur d'Alene school district.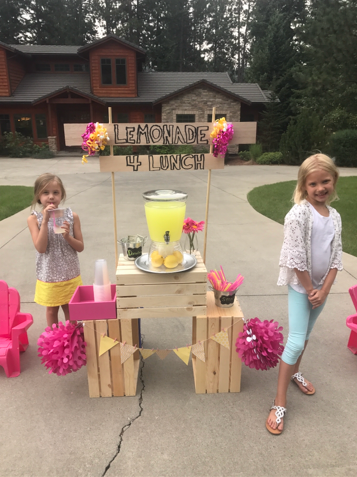 Amiah's mission came about after her mom, Rachel Van Hill, read a news story about Jeffrey Lew, a Seattle dad who has used GoFundMe to help pay off the school lunch debt for several school districts in Washington state. Rachel had Amiah read the story, which encouraged the 6-year-old to help kids in her community, too.
To further her daughter's efforts, Rachel set up a GoFundMe campaign. As of Tuesday afternoon, Amiah has raised more than $3,300. She still loves holding her lemonade stand, though.
"If it was up to her she would do the lemonade stand every single day," Rachel told HuffPost.
The 6-year-old fills her cups up with ice, pours the lemonade and offers a lemon slice with the beverage. Her 4-year-old sister, Aria, helps by making sure there are enough cups and straws. Their mom joked that Aria also serves as "quality control."
"She stands there and drinks the lemonade," she said.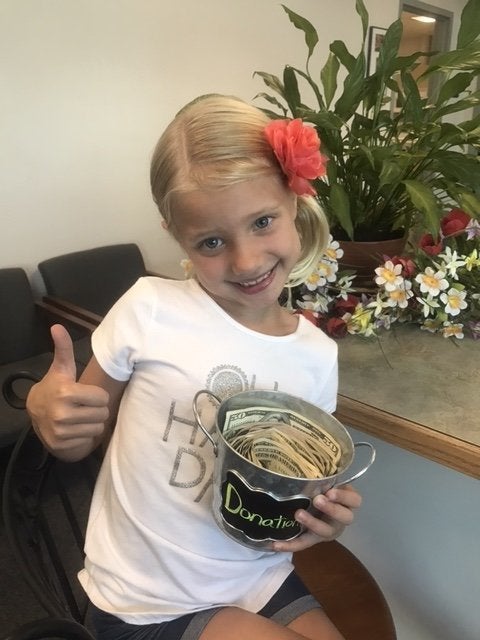 Every week, Rachel takes Amiah to the district's Nutrition Services to drop off the money they raise to help other kids. With just the lemonade stands, Amiah has raised about $600 so far.
Ed Ducar, director of Nutrition Services for Coeur d'Alene school district, told HuffPost the $23,000 Amiah is trying to raise covers the lunch debt for the district's last school year. If that debt is not paid by October, money will have to be taken from the district's general funding. Ducar told HuffPost that Amiah's lemonade stand has "worked great."
"We really appreciate her," he said.
On Monday, the Coeur d'Alene School District School Board gave Amiah an award for her project. She, of course, passed out lemonade.
Rachel has made sure to turn her daughter's lemonade stand efforts into a learning opportunity. Amiah counts the money she makes and determines how much more money she needs to reach her goal. Rachel also reads every comment and message Amiah receives on the GoFundMe page and other places online.
"I read every single message to Amiah so she knows what kind of impact her passion is providing," she said.
Rachel has also enjoyed watching her daughter learn more about her community.
"Watching her get excited and passionate about something that can help so many people and for her to be able to connect with other kids, it's just been really fun to watch," she said.
Support HuffPost
A No-B.S. Guide To Life
Related
Before You Go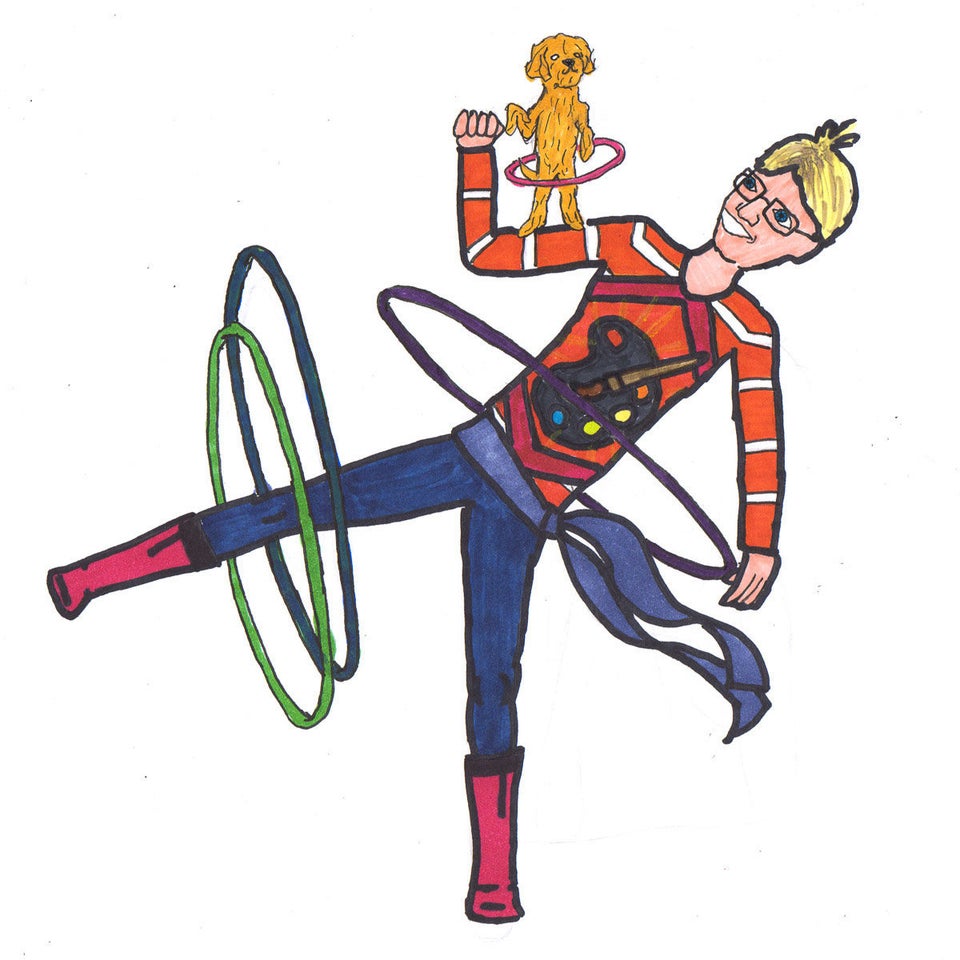 12-Year-Old Draws People As 'Everyday Superheroes' To Raise Money For The ACLU
Popular in the Community