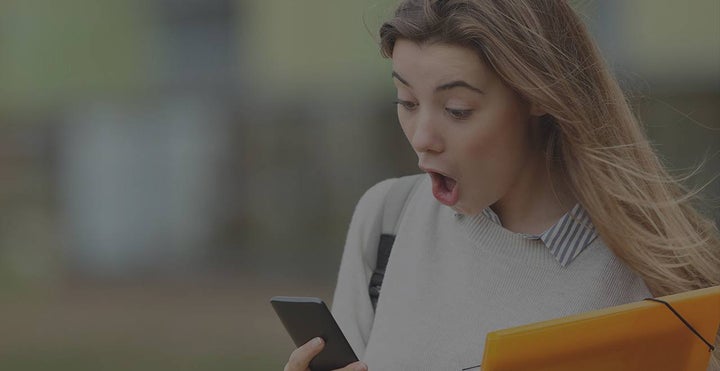 Crowdfunding success rates are bleak - between sixty-nine and eighty-nine percent of projects fail. Which is why it's remarkable that a company founded by three new college grads in 2012 has brought so many Kickstarter-esque projects to life - to the tune of six-thousand.
Born from a college blog, Gadget Flow is a product discovery platform that curates technology and products to user interests. The products they feature are produced by both established brands and scrappy startups. And because of their curation tool, crowdfunding campaigns have found a home on the platform.
On Gadget Flow, users can build a profile so that the products featured in their feed are most likely to interest them. So, there's a clear benefit for entrepreneurs trying to get a product idea off the ground through sites like Kickstarter and IndieGoGo. They can use The Gadget Flow to funnel directly to people most likely to be interested in their projects, making campaigns more likely to reach full funding.
With the help of Gadget Flow, IRONATE Pizza -- a home cooking startup that successfully launched a product that simplifies the process of making quality pizza at home while bringing families together -- raised $145,323 on Kickstarter in five months.
Saso G. Kastelic, founder of IRONATE, shares what makes Gadget Flow's campaigns so successful. Aspiring startups, take note:
1. Telling your story in depth is key
Gadget Flow's platform offers aspiring startups a space to seamlessly integrate multiple forms of media in support of a crowdfunding campaign, like photo, video and text, in an easily scrollable format.
Why is that important? When people invest in your project, they're not really investing in the product. They're investing in you and your company. It's up to you, the founder, to tell your story in a way that makes completely strangers buy-in to you and your mission.
In IRONATE's case, in addition to high quality photos, they featured a video that succinctly encapsulated IRONATE's value for hungry pizza-lovers.
2. It's important to find an advertising solution that doesn't break the bank
"There is a dilemma with crowdfunding campaigns," says Kastelic. "You have to spend some money to get people on your site and create some buzz. But, at the same time, you can't spend a lot of money on advertising. After all, you are raising money. There is a very fine line on which you have to walk."
Kastelic emphasized the importance of finding a partner.
"We found out that Gadget Flow has a great return on investment ratio for most of their clients. We gave them a shot and never looked back," continued Kastelic.
Kastelic noted that Gadget Flow was their main advertising channel, responsible for more than a third of their Kickstarter pledges.
Obviously, return on investment is important for any advertiser. But, for startups on crowdfunding sites, it's sometimes the only shot to bring an idea to fruition. The lesson here is that aligning with a strong advertising partner is exceedingly important to the success of a campaign, especially in a space that is more and more crowded.
3. Anticipating and mitigating risks is essential
Most campaign managers don't think about the risks associated with a successful campaign, but sometimes, they can be difficult to overcome.
"We are a small team based in the heart of Europe," says Kastelic. "Most of our customers are in different time zones. We had some sleepless nights during the campaign, staying up and working with our customers from USA and Australia."
In addition to navigating different time zones to assure the success of their campaign, Kastelic noted the importance of understanding the implications of having to fulfill the orders that came from the campaign when it was hard to initially forecast its success.
"For us, the biggest challenges came after the campaign ended when we had to produce and ship around fifteen-hundred pieces of IRONATE," he says.
4. Preparation makes all the difference
Kastelic says the most important advice he can give to campaign managers is to prepare.
"Most people see only those thirty or so days when your Kickstarter campaign is live, but the reality is, you have to plan everything in advance. IRONATE Pizza was in development for 18 months before launching it and we were preparing for Kickstarter for at least half of that time," he says.
Kastelic noted that at least three months preparation and plenty of legwork are involved in a successful campaign, in addition to researching potential partners and affiliates, like Gadget Flow, that can put products in front of potential buyers.
His departing words? "Do your homework. You will have to spend some money on advertising, but don't just throw it around and see what sticks. Find a partner that suits your product and campaign and invest in them."
Related
Popular in the Community