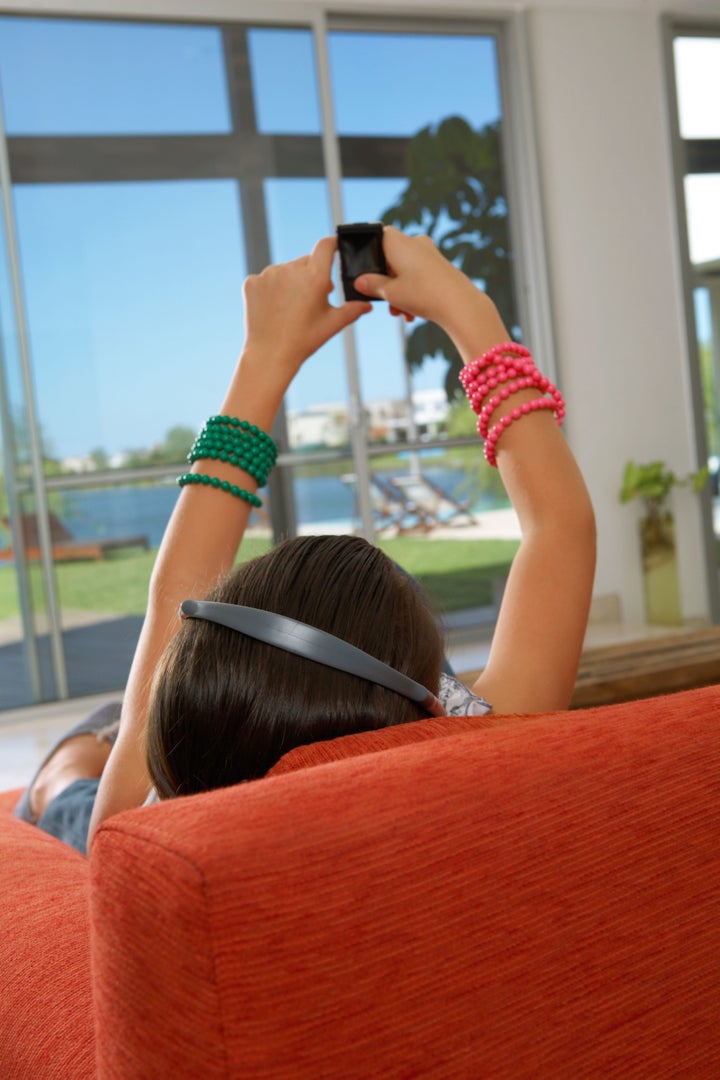 Paul Simon's superb concert at the Universal Amphitheater last week -- shortly after his 70th birthday -- was a powerful reminder of the brilliant music he has produced for five decades. The tracks he played from his most recent album, "So Beautiful or So What," were excellent. But it was Simon's performances of "Sounds of Silence" and other vintage material that prompted note-for-note reprises of the original recordings of those songs to emerge full-blown from the recesses of my teenage mind.
I'm hardly alone in being able to recall the music of my youth in such vivid detail. Science now confirms what experience has long dictated: Listening obsessively to pop hits at around age 14 imbeds deep emotions that can be instrumental in forging our very identity. It seems that pop songs do a dance with the pubertal growth hormone coursing through our puerile veins, and this helps us separate from -- and often rebel against -- our parents. That's why, decades later, we can identify our teenage faves less than 100 milliseconds after they begin.
My 15th year was punctuated by two towering exclamation points: The Beatles' "I Want To Hold Your Hand" and Bob Dylan's "The Times They Are A'Changin'." An embarrassment of mind-blowing riches from The Stones, The Who, The Kinks, The Byrds, The Doors and so many others -- including Simon and Garfunkel -- followed shortly.
The most wondrous pop imprinters for me, as for so many '60s kids, were The Beatles, whose albums I replayed hundreds of times as a lonely teen. All these years later, without conscious prodding, those classics spin on my internal turntable (no digital devices in that sound system!) with astonishing regularity. The moment I heard that HBO would be broadcasting George Harrison: Living in a Material World, Martin Scorsese's two-part documentary on the youngest Beatle -- who'd clock in at a mere 68 were he still living in this material world -- a mental Mop Tops medley left whatever else I'd been thinking in the dust.
If you need more proof of the "14 hypothesis," the 1998 book It's Not Only Rock & Roll (Christenson, Roberts) presents evidence that the easiest way to tell if a child has reached adolescence is to notice whether he or she has developed a passion for popular music. And a recent Emory University study suggests that the brain activity of teens may help predict which records will become hits.
Intense musical memories aren't limited to 14-year-olds, of course. Many of my friends and I have listened to so much pop music for so long, it's a wonder we got anything else done. And you never know what the brain will do under extreme circumstances. Oliver Sacks describes an elderly man -- a classical music devotee all his life -- who, when dementia began setting in, suddenly developed a passion for pop, which he had previously despised. And the late psychoanalyst Dr. Leo Rangell began experiencing what he called "musical hallucinosis" at age 82 after heart bypass surgery. Until he died a few months ago at 97, Rangell's mind-brain mysteriously produced a flood of high-decibel renderings of everything from Hebrew hymns to war songs to Tin Pan Alley standards.
Fourteen-year-olds in far-away galaxies can take comfort in knowing that the music on Voyager spacecraft includes Chuck Berry's "Johnny B. Goode" along with Bach, Louis Armstrong and the Zaire Pygmy girls' initiation song; because the visionaries who controlled the copyright wouldn't allow it, aliens will have to do without the Beatles/George Harrison masterpiece "Here Comes The Sun," which Simon covered movingly at the Amphitheater. But the Voyager will say "there goes the sun" any day now when it becomes the first spacecraft to leave our solar system behind. Alas, our outer-space brethren will have to wait a bit to hear Berry's rock & roll masterpiece: It will take roughly 40,000 years for the Voyager to come within 1.6 light years of star AC+79 3888.
In a New York Newsday piece celebrating such aging rockers as Simon, Bob Dylan and Paul McCartney, progressive radio vet Pete Fornatale -- a mere child at 66 -- recalled this from Simon's 1969 song "Old Friends": "Can you imagine us years from today sharing a park bench quietly? How terribly strange to be 70." Strange? Yes. But perhaps not so terrible: Our pop treasures are still an essential part of who we are, so when we sit on that park bench we can remember them in all their detailed glory -- without CDs, iTunes or iPods.

Calling all HuffPost superfans!
Sign up for membership to become a founding member and help shape HuffPost's next chapter