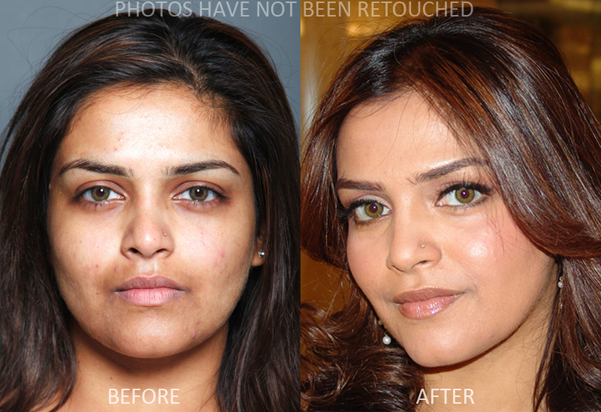 Meet Letha, a woman of Indian descent who wants help with her uneven skin tone and acne breakouts. Using simple and effective application techniques, makeup artist Eve Pearl will show you how to balance an uneven complexion to create a clear, fresh look.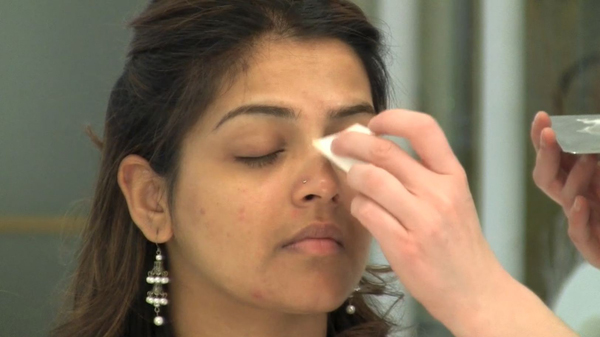 Begin all makeup applications by priming and moisturizing your skin. For oily skin or any sort of shine on the nose and forehead, follow-up with an anti-shine gel to provide a matte surface on the skin.

Step 2: Foundation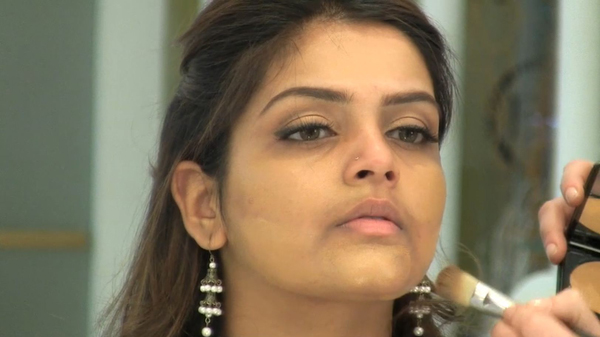 Apply a dual cream foundation to the primed skin with a foundation brush. Begin by applying the darker of the two foundations on the cheeks, nose, and forehead. Then apply the lighter of the two foundations on the chin to complete the reverse contouring effect.

Step 3: Blend
With a moist sponge, blend the foundation all over the face for beautiful, even coverage. The more water you add to the wedge, the thinner the coverage of the foundation. For full coverage, you can leave the wedge dry.

Step 4: Concealer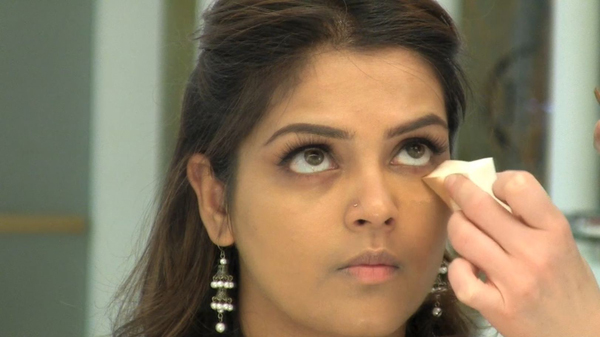 Use a concealer brush to apply a salmon-toned concealer below the eye and around the mouth--anywhere there are blue undertones in the skin--and blend down into the foundation.
It is very important to set the foundation and concealer with a powder to ensure that it lasts. Use a powder puff to apply a neutral powder all over the face. Make sure not to wipe the powder on but to press the powder into the skin. "Dab, don't wipe."

Step 6: Blush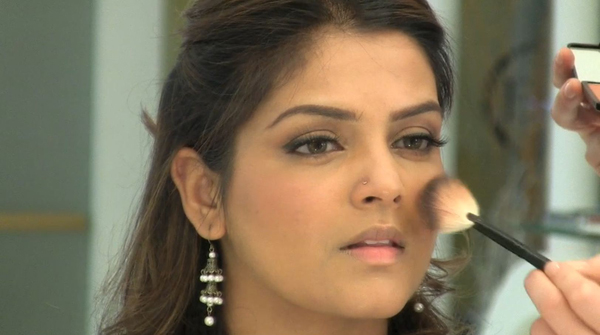 For color in the cheeks, use a fan brush to apply medium-toned trio of blushes. Run the fan brush over all three colors to mix them and fan the brush across the cheeks. Follow this up with a shimmery bronzer on the top of the cheeks for a highlight.

Finish the look with sparkly lip gloss and you are ready to go!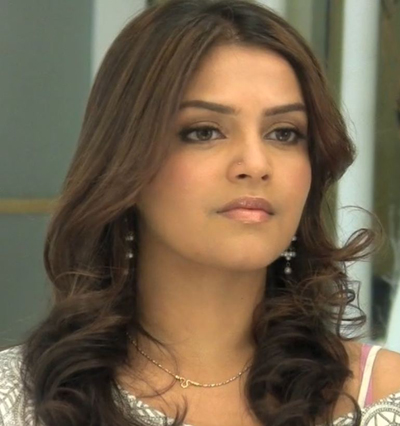 Enid Seymore for EVE PEARL
Products used are listed below. For more information, please visit us at www.EvePearl.com.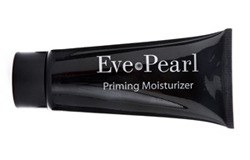 Priming Moisturizer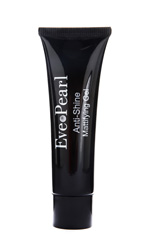 Anti-shine Mattifying Gel - B (Tan/Dark)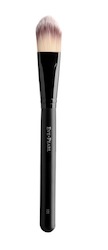 101 Foundation Brush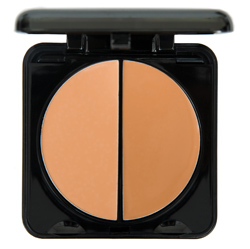 HD Dual Foundation in Tan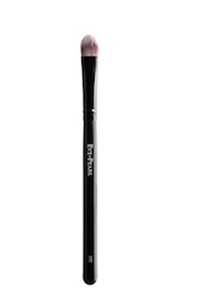 Concealer Brush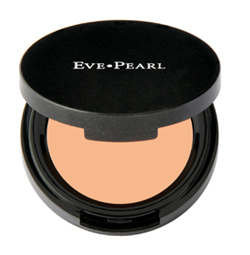 Salmon Concealer in Medium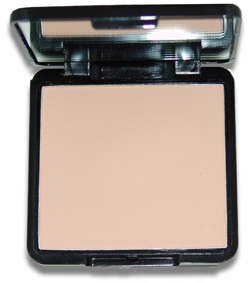 Photo Finish Powder in Neutral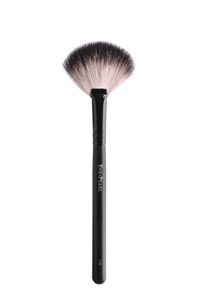 110 Fan Brush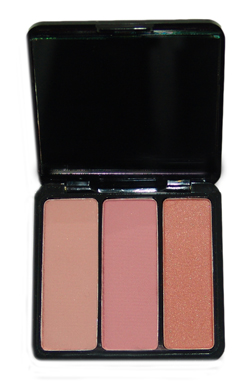 Sassy Cheeks Blush Trio (Medium)