Holiday gifting can be stressful, but that doesn't mean you get to be the lame friend/relative who uses generic online stores to drop-ship your family random stuff from China. This year, I propose a different solution. Throughout the year, I've had the pleasure of engaging with some of the hottest, trendy, inspiring brands around. So, I wanted to do you a favor – and save everyone a headache or two – by making it easy to pick fun, responsible, hip or as-yet-undiscovered gifts that show that you (... er, I) really "put in the time."
These brands are everything – they're dynamic, they're fun, a ton of them give back to good causes (!) and best of all, they were all started by people – normal folks like you and me – whose entrepreneurial spirit prompted them to found their own businesses and make the world a better place.
Below, for your gifting pleasure, we've curated a huge array of awesome stores, fitting every possible friend and family vertical (and FYI, I list brands because I think you'll like them; we don't receive any monetary compensation if you purchase from them).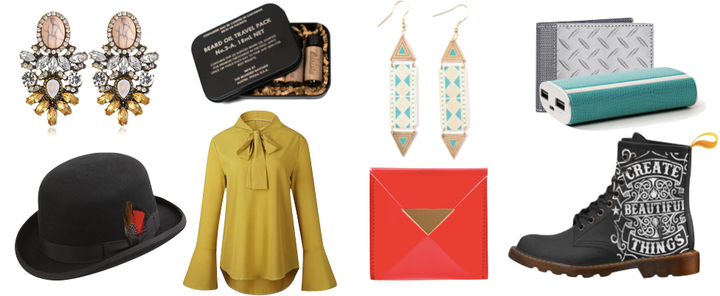 1. For the savvy BEJEWELED 'ACCESSORIZORS' in your life, we offer a range of unique products fit for everyone from dad (wooden watches and steel wallets) to your favorite sorority sister (gold, monogrammed charms … and yes, a necklace that says, "F#$& it" in Morse code ;)
2. From sassy soaps to shaving-must-haves to Angel™-endorsed skin, keep the BEAUTY- AND GROOMING-obsessed divas (guys can be divas too) in your life looking and smelling great!
3. For those FASHION-FIENDS in your lives – from cocktail dresses to painted work-boots to the perfect cherry-red clutch, these shops will outfit you from head to toe!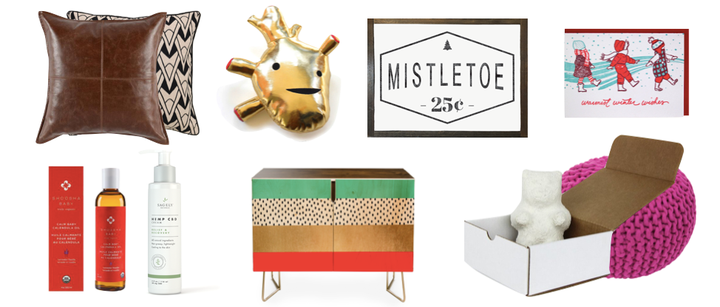 4. For the #fitspo HEALTH & WELLNESS freaks we all love to hate (but are secretly jealous of), these yoga, fitness, CBD-enhanced, and sugar-cravings-killing products will help relieve the stress of hanging with the in-laws (and might even help fight those extra holiday pounds).
5. For those UNIQUE & GADGET-Y GIFTS you get your best friend, may we present: powerful chargers, psychedelic loungewear, plushy organs, and your own Kobe Bryant doll … really, all the things you never knew you needed.
6. For the inner Martha Stewart in all of us, these DESIGN & DECOR treats are sure to deliver (some are even featured in HGTV and Home & Garden!): weathered wood themed signage, adorable cards, manly design-y gifts, and mushroom-spawned sustainable furniture (!).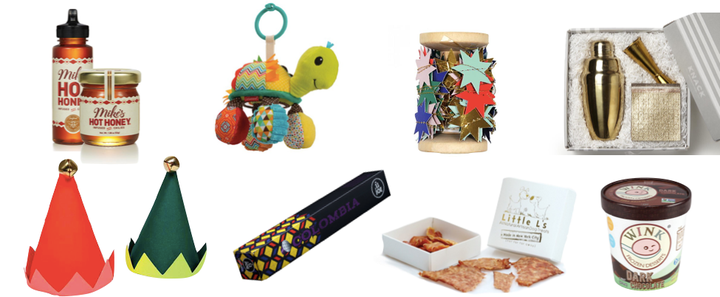 7. For those that adore our FOUR-LEGGED FRIENDS, these cute products are sure to make your furry BFFs forgive you for all the holiday guests.
8. For the FOOD & COFFEE LOVERS out there, we chose to provide a wide selection of the hottest (and coolest) treats! From 100-calorie-pints of sugar-free ice-cream, to spicy honey, to morbidly-intense coffee, we've got your tastes covered!
9. For the adoring parents out there, we have a wonderful selection of the latest BABY & CHILDREN products on the market … Christmas poppers, play-mats, organic baby care, and Nutcracker-themed muffin sets, it's all right here.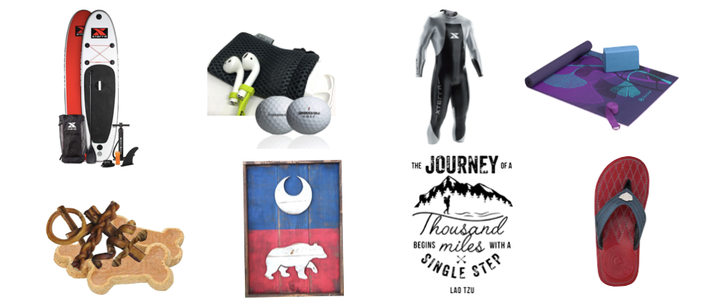 10. For the SPORTY, OUTDOORSPEOPLE, this selection comes to the rescue as you relax by the campfire, surf the cold winter waves, or simply golf your way to holiday bliss (note: a few of these brands will also donate to great causes for every purchase)!
Now, enjoy your holiday gifting! Let us know what you think by tweeting at us, or commenting below. If you've found another fantastic and unique store we missed, we'd love to hear about it!
Related
Popular in the Community