A woman glances at you over her shoulder, wearing a headscarf and a pearl earring. Sound like a familiar image? Unlike the famous Vermeer painting, the woman pictured is not a girl. In fact, she's decades beyond the phase of girlhood in her own life.
Laura Hofstadter is the artist behind this painting and others, in which she recreates famous artworks featuring herself as the subject. At the age of 65, she has returned to photography, a passion she pursued in college but left behind when she devoted herself to raising a family and dealing with her own health issues.
The photograph "After Vermeer" is part of a series titled "Stages," which is partly about coming to terms with different stages of life, loss and aging, according to the artist. The title also refers to the theatrical nature of creating the images, reminiscent of staging a play. Hofstadter explained that it consisted of set design and staging in her house or backyard, the "costume" selection from her existing wardrobe, construction of some props, and, of course, "acting" the part.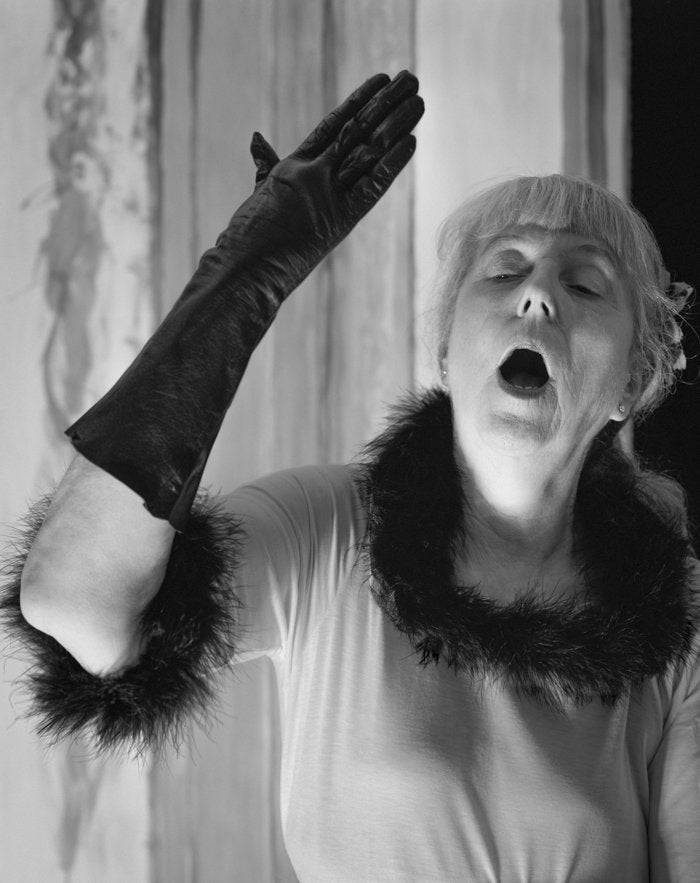 Viewing Hofstadter's version of a recognizable work -- seeing her thin wrinkles instead of supple, youthful skin -- can be disharmonious, which is something that Hofstadter not only recognizes but welcomes.
"In our society, as women get older and get to my age and beyond, they become invisible," Hofstadter told The Huffington Post. "So I liked the idea of forcing people to look at a 65-year-old woman by inserting myself into a classic image."
Feeling invisible is something Hofstadter has become familiar with as she's gotten older. She recounted the seemingly mundane yet disturbing and surprising experience of walking down a sidewalk and someone walking toward her, not moving at all.
"It's clear in our society there's an incredible focus on youth and a certain standard of beauty that's very limited. Even the focus on 'beauty' and appearance -- I've always been aware of that from a very young age and always resented it," said Hofstadter.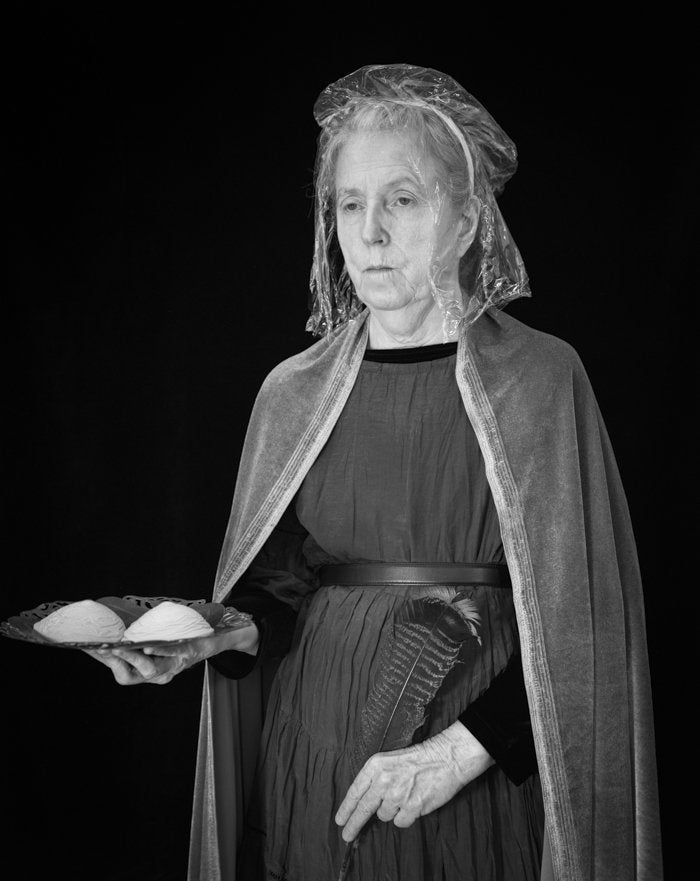 Besides being susceptible to time and aging, human bodies are also open to illness. Hofstadter wanted to explore that theme in her work, specifically her own experience of being diagnosed with breast cancer at the age of 45.
In her self-portrait as St. Agatha, based on a painting by Piero della Francesca of a young woman who was martyred when she was imprisoned and tortured by having her breasts cut off, Hofstadter said, "I wanted to present a narrative about the disfigurement of my own body and coming back into life and going on after that."
Along with exploring the serious implications of aging and illness, Hofstadter pays homage to these artworks with a playful attitude, as well. With her sly smile as "Mona Lisa" or "Whistler's Mother," you can't help but feel like she's in on the joke. And that type of self-awareness and confidence is a goal for anyone, no matter your age.
"When I look at these, I don't feel as self-conscious as I would have when I was younger. I am what I am -- I don't care what people think anymore, and there's a liberation in that."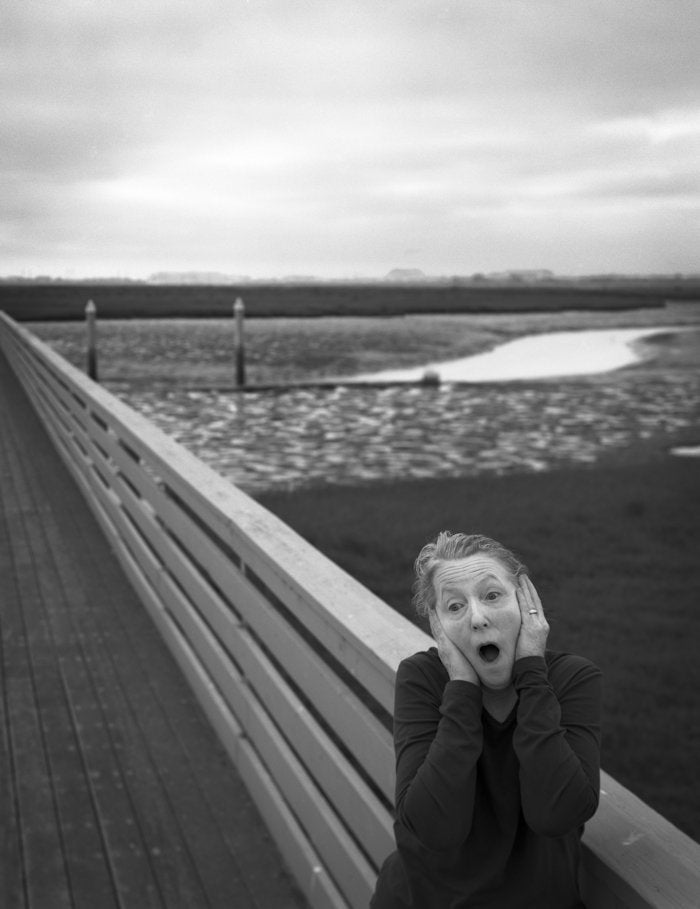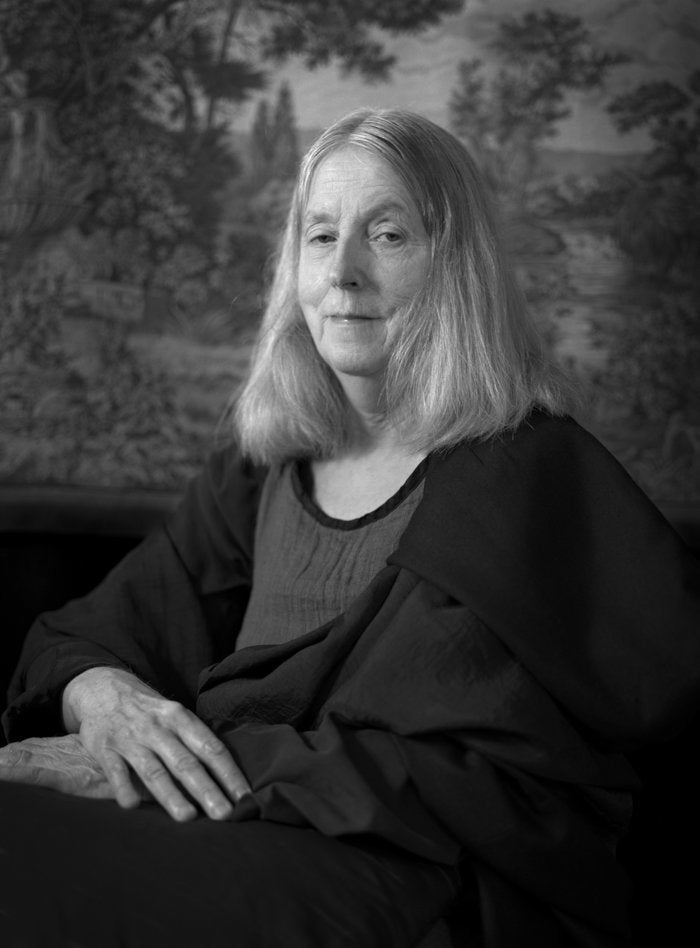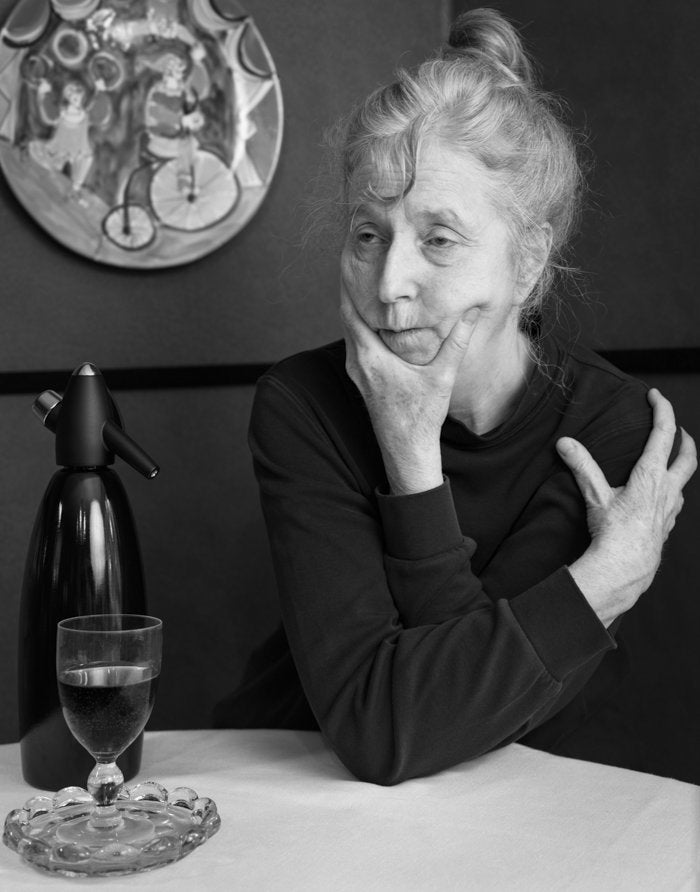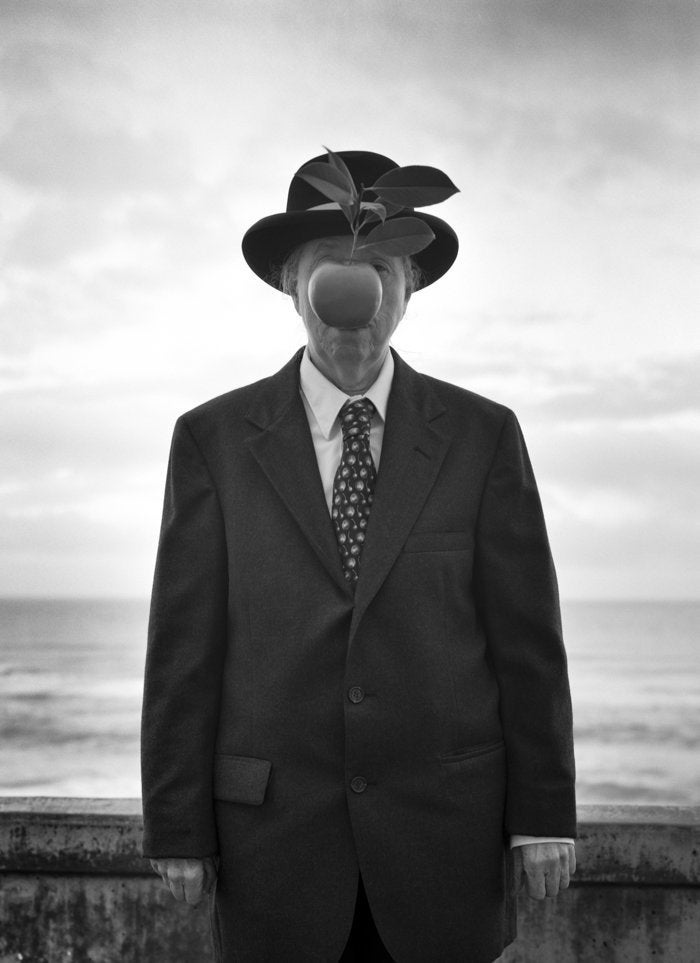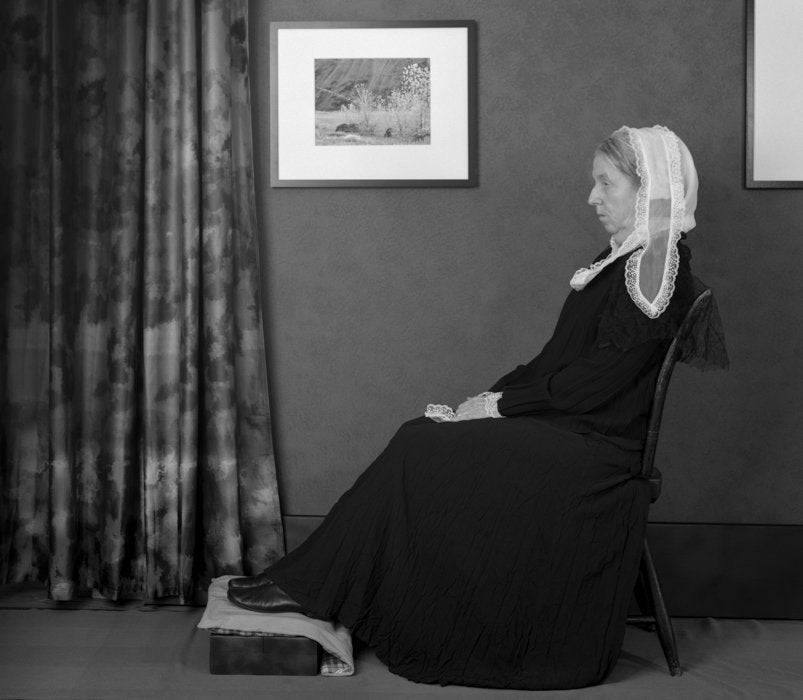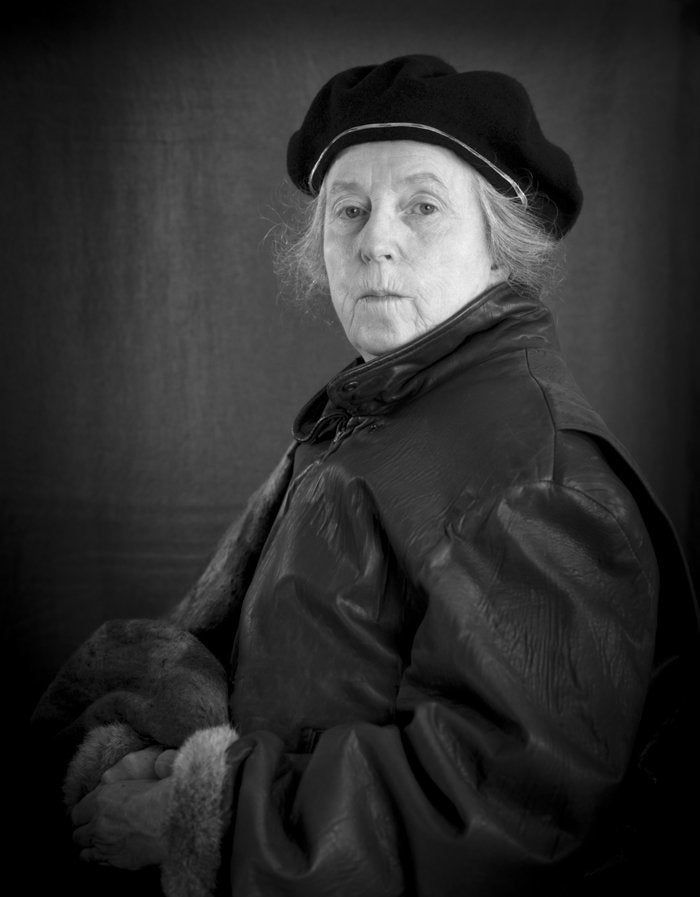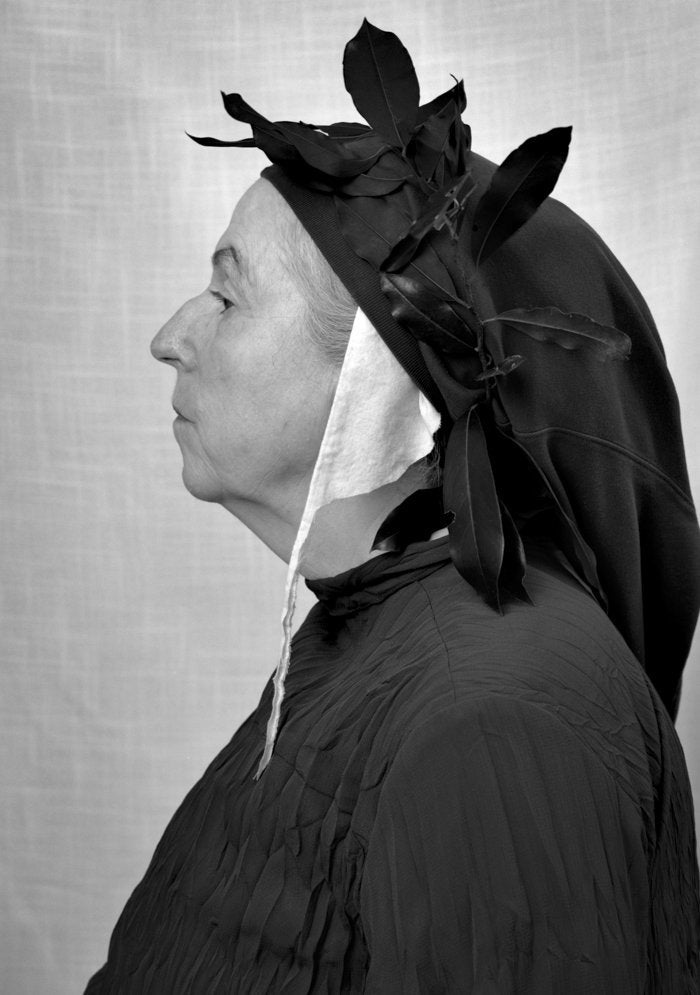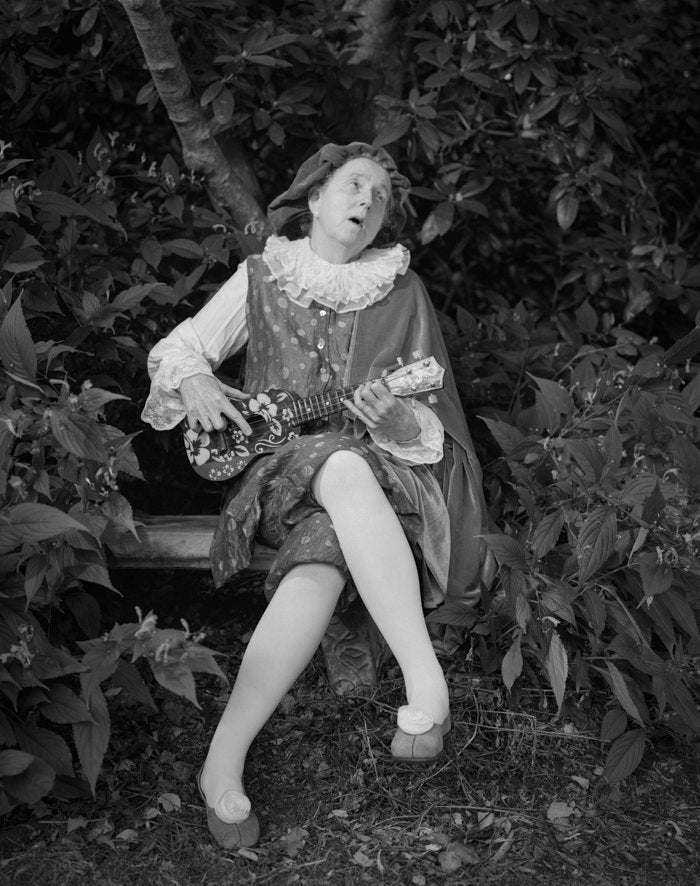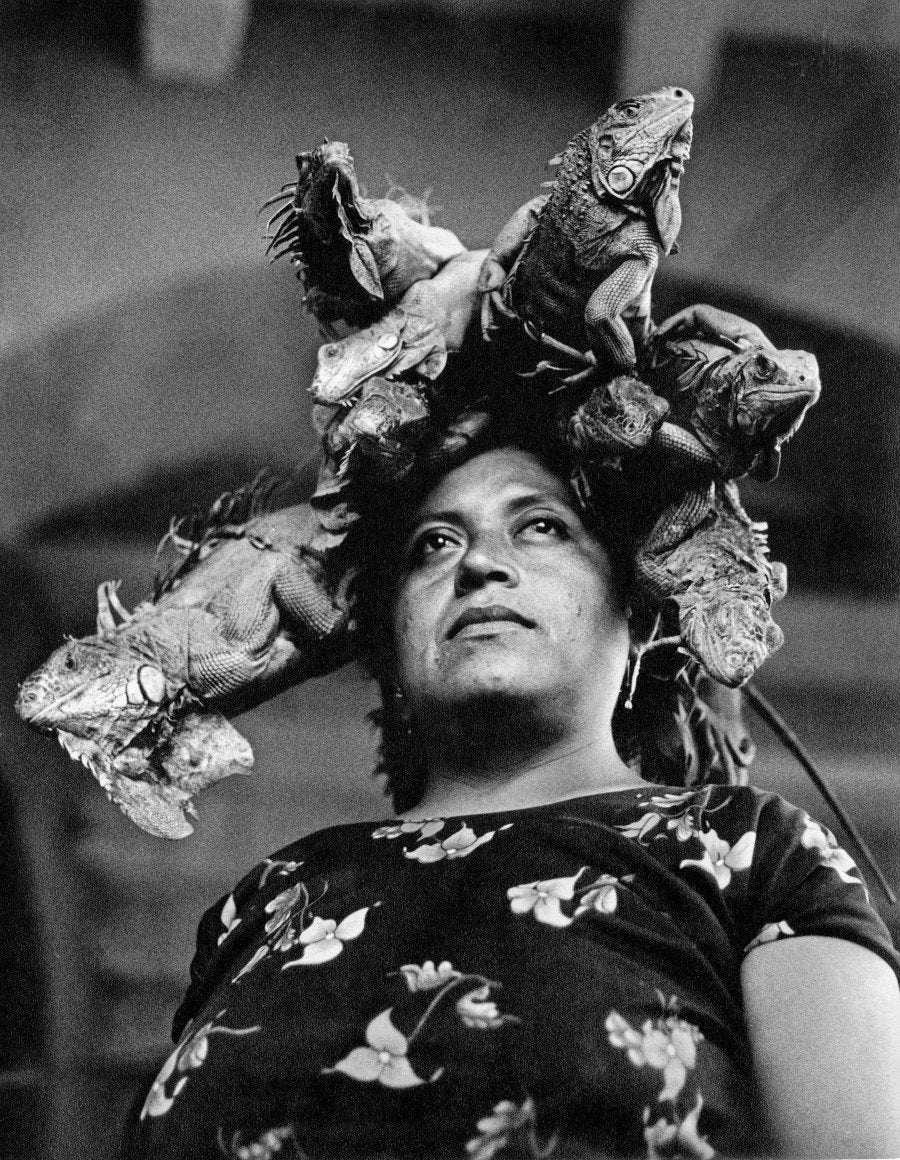 12 Famous Artists On Art And Life
Related
Popular in the Community