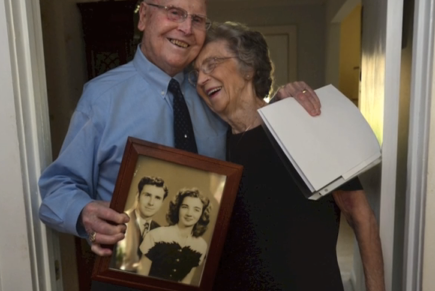 Rev. Charles and Frances Hamlin's 1947 wedding night was so memorable, they decided to recreate it 68 years later.
Charles, of Liberty, South Carolina, held on to his hotel receipt from that night at the Poinsett Hotel -- now The Westin Poinsett, located in Greenville, South Carolina. To celebrate the couple's wedding anniversary on Nov. 27, Charles asked the hotel for a one-night stay for the same price he paid in 1947 -- a whopping $8.
Though at the time it was "a bit above" his budget, Charles told The Huffington Post that it was the "nicest hotel in town."
"I thought it would be a good time, at this age and we're not getting any younger," he said. "[Frances'] health is not the best in the world and this gives us a chance to go back to those times."
(Story continues after the video.)
Following their 1947 stay at the hotel, the Hamlins continued on to Augusta, Georgia, Jacksonville, Florida and rounded out the 11-day honeymoon in Daytona Beach, Florida. Throughout their marriage, the pair traveled extensively throughout the United States.
Charles, an 88-year-old United States Navy veteran, worked for years in construction before becoming a minister and later earned his master's degree in theology. Frances, also 88, took care of their home and two children.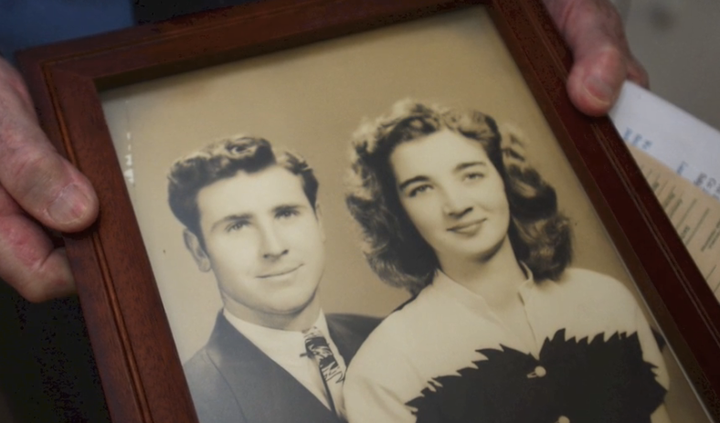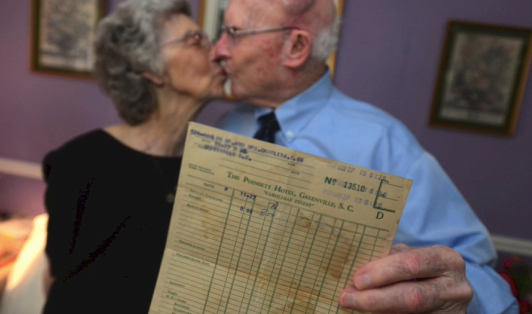 The pair were 20 years old the first time they stayed at the Poinsett Hotel. Charles, who is battling cancer and had surgery on his skull this past June, said their recent stay was "fabulous."
"We got a fabulous presidential suite, looking out over downtown," he told HuffPost. "Couldn't have asked for anything more, anywhere."
John Geddes, the hotel's director of sales and marketing, told USA Today that the room typically goes for $250-$300 more than what the Hamlins paid, but recreating their honeymoon night was a "no-brainer."