Ollie and Donald King of Lincoln County, Kentucky have been married for an impressive 68 years. When they look into each other's eyes, though, they look as blissfully in love as a pair of newlyweds.
Earlier this month, photographer Paige Franklin had the chance to witness their love firsthand, when the King's granddaughter set up a photo shoot for the couple's upcoming 68th anniversary in September.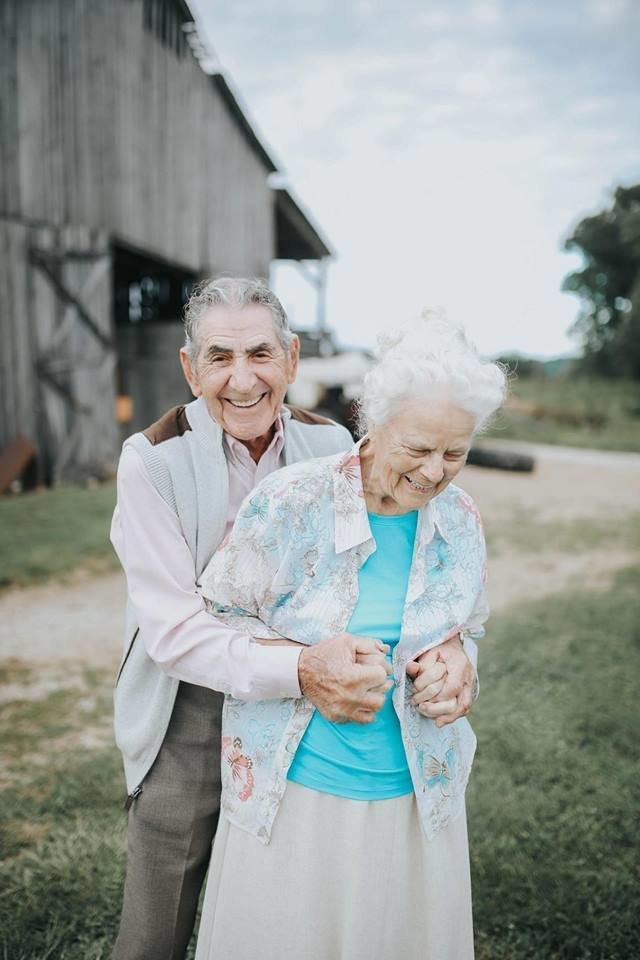 "There have been times in my career that I sat back after a session and thought 'WOW, I really love my job. [This] was one of those nights," Franklin wrote of the photo shoot in a viral photo post shared by Love What Matters on Facebook.
In the heartwarming post, Franklin explains that Ollie, 83, and Donald, 87, have lived on their farm for 30 years, growing tobacco, soybeans and corn and raising cattle.
During the photo shoot ― which took place on the farm ― Donald, a retired pastor at Crab Orchard Pentecostal Church, opened up about the secret to their marital success. (And Ollie ― a "masterful quilter" in Franklin's words, spilled the beans on her quilting technique.)
"Donald told me he and Ollie had never spent a night apart from one another," Franklin told HuffPost. "He explained that they never preferred anyone over the other, and that the Lord has spared them to live this long to love each other."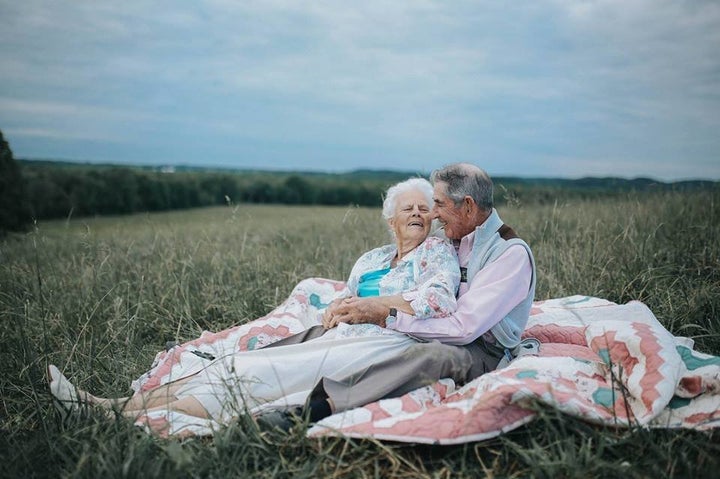 The pair have three children and five grandchildren, including 24-year-old granddaughter Ashley Owens, who set up the sweet, engagement-style photo shoot. It took a bit of convincing; as Owens told HuffPost, her grandparents initially didn't want to "show off" with photos.
"They are very private, humble people," she told HuffPost. "Their marriage has always been about putting God first."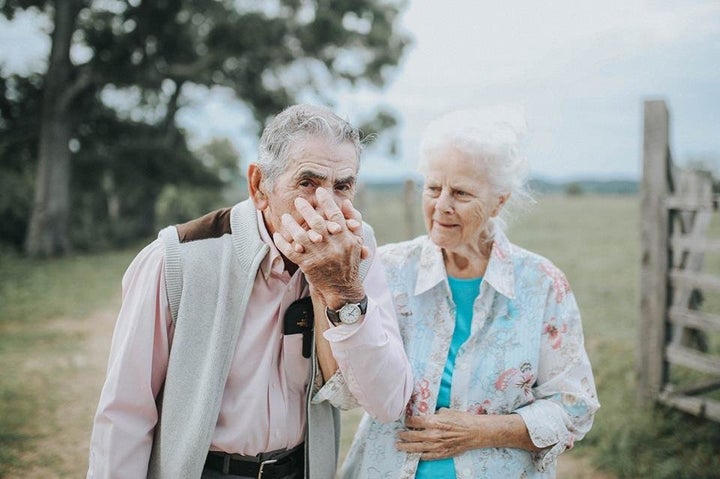 Humble people who now have a lot of fans online, thanks to Facebook.
"That's what love looks like folks!" one woman wrote in the comments of the post, which has garnered over 25,000 "likes" so far. "It's not fairytales and dreams...it's hard work and growing old together. These photos capture it beautifully!"
See more of the touching photos below.
Support HuffPost
A No-B.S. Guide To Life
Popular in the Community