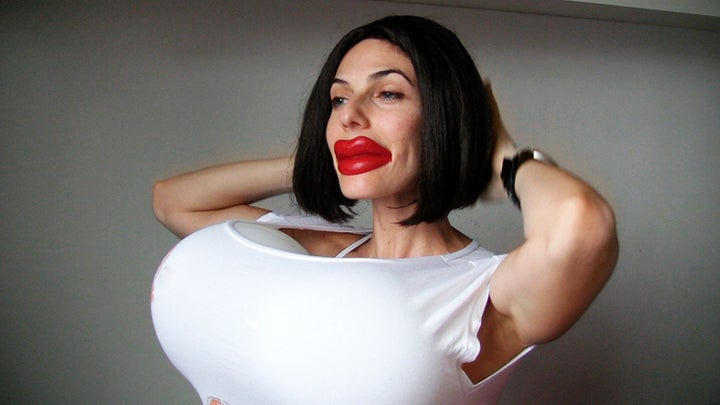 It's no coincidence that a New York artist is showing an exhibit inspired by vanity in a Miami gallery. After all, the city was recently ranked vainest in America.
Del Buono told HuffPost Miami, "I have noticed the mannequins and filmed them -- they are in one of my pieces. I believe it is a reflection of the Miami society and expectations -- again, a certain definition of 'beauty.'"
Del Buono's "Vanity Unfair" exhibit opens tomorrow at 6th Street Container in Little Havana. There will be provocative videos and installations centered the unattainable definition of beauty.
"I just want people to think a little -- not just accept the direction things are going right now," Del Buono explains. "I hope my works will open some eyes. I want women -- and men -- to stop and question why things are the way they are. Why aren't we accepting of the natural human body? Who decides what is 'beautiful?' Right now it seems very arbitrary and no one seems to be asking why."
For the works on exhibit, Del Buono collaborated with friend Gina Margillo and fellow artist Antonia Wright, who she met during their ArtCenter/South Florida residencies. "[Wright's] a performance artist so it worked out great when I needed a subject to film!"
Adalberto Delgado, who runs 6th Street Container, saw some of Del Buono's work in Miami. The artist has been coming down for Art Basel Miami Beach for the past three years and had a piece in Fountain Art Fair this past year.

Del Buono and Margillo worked together on a particularly provocative piece titled Endangered Species for "Vanity Fair." Del Buono spoke with HuffPost Miami about the installation, which involves framed pubic hair:
Gina and I were talking about my video "Peel/Pluck/Primp" that showed at O Cinema and the topic of tactics women put themselves through came up. Gina, a New York native, mentioned that in Miami she noticed -- via conversation, not in person! -- that most women completely wax off their pubic hair.

It seems to be the trend and a trend that probably started off as just "cleaning" up the sides or a slight adjustment and now has ballooned into total removal, which we both think has a lot to do with the expected role of women in today's society.

The trend to go pre-pubescent "bald" seems to be catering to some male fantasy of extreme youth. Kind of creepy if you think about it.
See "Vanity Unfair" at 6th Street Container from Friday until February 12. Click below for a selection of images from the exhibit.
Before You Go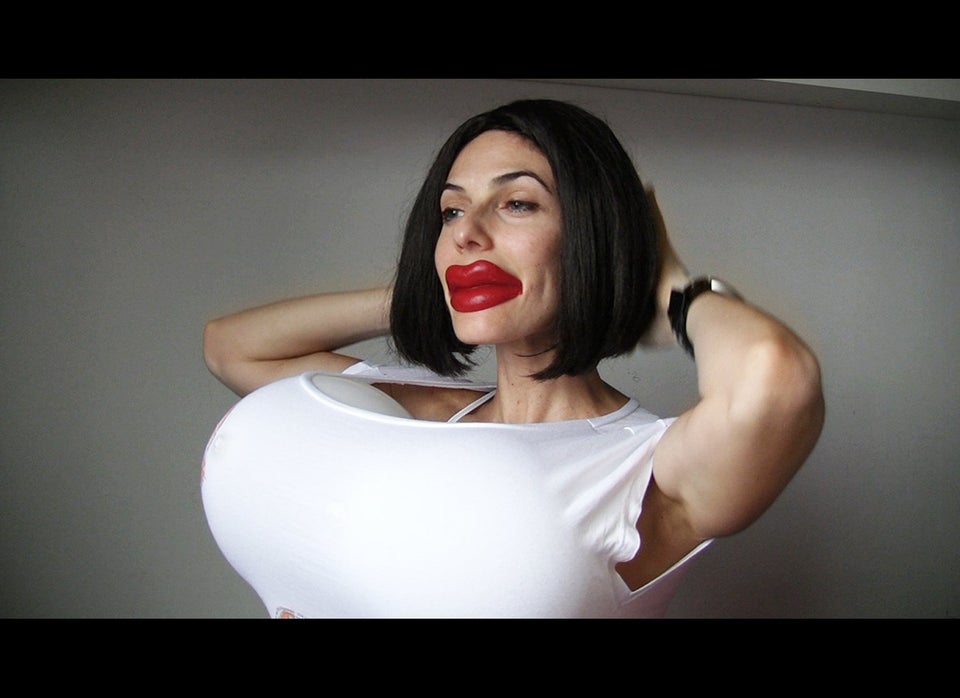 6th Stree Container's "Vanity Unfair"
Popular in the Community