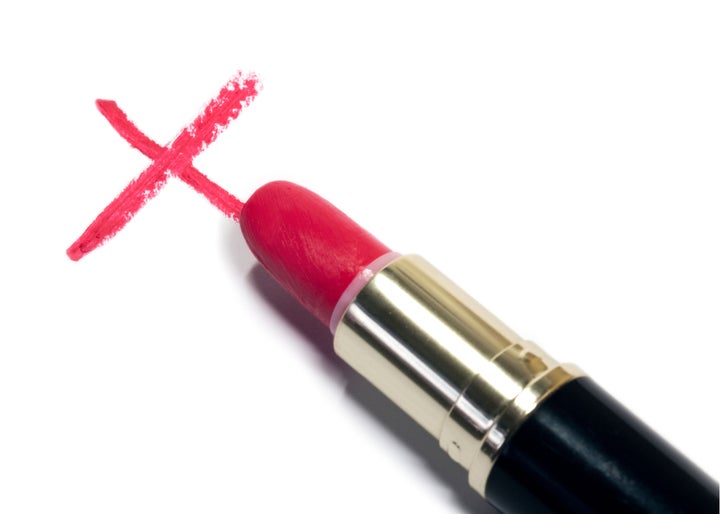 This blog was prompted by an ill fated wax experience in Buenos Aires. After asking for a spa recommendation from my hotel, I found myself inside a building that can only be described as a tenement and covered with a substance that I swear was just extremely hot dulce de leche. The woman going to work on me spoke no English and had bottle thick glasses. Suffice it to say that I found clumps of the so called wax on my legs for days afterwards, but was frankly glad to escape without something more contagious.
The appointment inspired me to share a my rolodex of some of my favorite spots:
1. Flying wreaks absolute havoc on your skin and I spend a lot of time in sunny places so a good facialist is an absolute must. It is also one of the most important treatments to leave to a professional so I only go to someone I really trust. In New York I finally made it into celeb-facialist Christine Chin for one of the hands down best facials I have ever had--she took an hour and a half just to clean my skin. The treatment is pricey and Vogue's moniker of Chin as "mean Christine" has some truth as she will tell you exactly what's wrong with your epidermis.
In London, a couple of "yummy mothers" with particularly dewy English complexions raved about Peach on the Hill, and after a session with the owner, Karen Ismail, I can see why, she is very gentle but yielded great results and they lasted over six weeks. Meanwhile you might have heard of the Tracie Martyn www.traciemartyn.com technique, a sort of non-invasive facial that celebs like Kate Winslet swear by pre red carpet. I was skeptical but I tried one out at the new outpost of her spa at Miami's Fontainebleau and have to say that it is definitely not just the sun and some time relaxing on the beach that is making her A-list clients look so glowy (she also just launched a product line).
2. Please don't give me a light rubdown after flights. I want a massage that almost (and sometimes does) hurts. In Umbria at the new Nun Assisi spa nunassisi.com, technician Dominika gave me a Thai massage that was incredibly authentic and restorative with intense stretching (turns out she actually went to massage school in Thailand's Chiang Mai). The spa itself is just gorgeous, in a 1st century amphitheater with pools of different temperatures based on the Roman bath system. At the spa at La Reserve Ramatuelle in the South of France I had a pre-natal massage that should be the standard for that kind of treatment--and the resort offers full retreats combining exercise and diet evaluations. But my standout place is in New York. Rick at Relax spa in the West Village has been given the best in the city vote multiple times in the Best of New York issue of the magazine. It is clear why, Rick and the other technicians work in a very deep and customized way, and for a body used to long haul flights as well as carrying a 30 pound toddler, his treatments get me right back on track.
3. Day spas are just the thing after sightseeing and shopping. In Paris, I really enjoy a quiet hour at L'Appartement 217, a spa on St. Honore near Colette. The space is beautiful and I love the holistic approach, especially the Dr Hauschka facials and Ayurvedic massage. Rome's Kami spa www.kamispa.com feels like the kind of destination spa you might find in Singapore, with a gorgeous indoor pool, huge treatment rooms dotted with Chinese antiques and treatments from all over Asia--I had an incredible Shiatsu massage there.
4. Last time I got my hair highlighted in Italy they put a plastic hat on my head with holes in it and pulled the hair through to do the color (something that resulted in a number of the strands breaking off and a few leopard like spots). Now this is not to malign the country's hairdressers, but for now I am leaving the process to my long standing colorist in New York. Borja Cau ww.borjacolorstudio.net paints the color onto your hair and the products are natural and plant based. After the intensive conditioning treatment my shade looks more beach kissed than Italian mamma peroxide-dyed. I also have a new haircut find (thanks to my friend Ria Browne behind the great new concept store Pomme in Brooklyn where they also do great kids haircuts), in the form of Joe Martino, a stylist at Orlo, an intimate salon in the meatpacking district. Specializing in modern chic cuts that are low maintenance, I like that he really listens to what you want instead of just creating his own look.
In Los Angeles I have been lucky enough to get a cut from Jennifer Aniston's hair guru Chris McMillan--it is expensive but it is the sort of outlay that means you can grow your hair out for months after and it still looks styled. Jason Schneidman who also cuts there is equally amazing at reinventing your whole face through a new hairstyle.
5. Now, on to that waxing issue. To avoid my BA scare, stick to recommendations you can trust. In Los Angeles, Dana Dickey, Conde Nast Traveler's former Beauty Editor, recommended Beehive to me, and boy do those women knew how to get you hairless and smooth like, well, the way you want to be in a bikini. In New York I always go to Completely Bare www.completelybare.com. The owner Cindy Barshop was on the Real Housewives of New York but it is really her approach to hair removal that got her famous. In Honolulu, I had a wax at The Modern hotel (formerly the Edition) and the spa was beautiful, and the treatment, thorough--ask for Heather if she is still there.
Oh and for nice eyebrow shaping? Don't miss Robin Narvez at New York's Eluit Riviera, the way she tweezes changes your whole face. She also does make-up lessons and applications, when I lived in New York I always went to her before a big event and always thought she did a beautiful but natural look.
6. When I am in London or New York for work meetings I often indulge in a blow out, it just makes me feel more polished as I can't be bothered, and am not talented, to do it myself. On my last trip to New York, I went to Prive privesalon.com right by the Soho Grand and I am not sure I have ever received such a good blow dry, it lasted almost five days which was a record. I also want to try the new Dry Bar in the Parker Meridien--they have have a cool Sharps barber shop for guys in need of a old school shave for the guys). And in London over Thanksgiving, I discovered Kell Skott, tucked away off Westbourne Grove in Notting Hill--they did a great blow dry and the salon was intimate and cute (homemade brownies and the cutest pair of dogs ever).
7. Beauty of course isn't just on the outside. I think accupuncture is a must for frequent fliers, it helps with jet lag, sleep disruptions and I find it all round an incredibly powerful aid. I would fly anywhere in the world to see Abdi Assadi; he is an amazing acupuncturist and healer (and unfortunately usually has a wait list). But I also think the Kite Clinic in London is an incredible resource. I try to do yoga even when I am not in a place with a studio but if I could teleport classes to my home in Tuscany, I would bring New York's Shala House along with teachers Kristen Leigh and Barbara Verrochi.