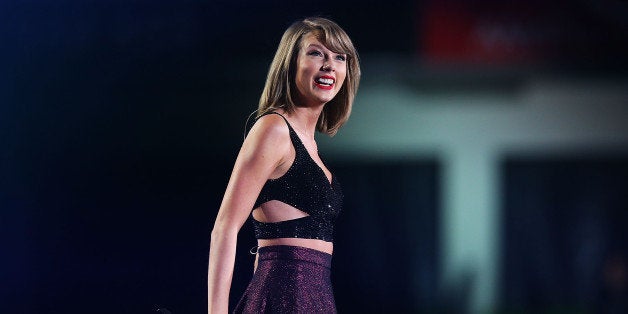 By Sierra Filucci, Common Sense Media

Celebrities matter to kids. They get lots of praise and attention -- and always look good (even when they claim #nofilter). But as parents know, not all celebs are great role models. Many are famous for things we'd never want our kids known for (looking at you, Kim). Others might be attractive, have a gorgeous Instagram account, or a pretty voice -- but what do they do with their fame?
The select few who do make a positive impact deserve to be recognized. These are the ones who are willing to take a stand on important issues, give time or money to a worthy cause, or otherwise represent positivity (not always an easy feat in a celeb-obsessed culture that often skews negative). Whether you're actively seeking a role model for your kids -- or just want to stay on top of which tween and teen idols are doing good stuff -- check out Common Sense Media's picks for best media role models of 2015.
Zendaya Kids know about Zendaya from Shake It Up and Dancing with the Stars, but they should also know her for the smart way she handles haters on Twitter. This year was full of opportunities for the young actress to call out beauty double standards -- from when Giuliana Rancic made unfortunate comments about Zendaya's red-carpet dreadlocks to when "fans" called her both too fat and too skinny.
Jennifer Lawrence The Hunger Games franchise has made JLaw one of the most famous actresses in the world, but who knew she wasn't getting paid as much as her male costars in some of her films? When she spoke about this earlier this year, she called out sexism in Hollywood but also inspired regular folks to think about gender pay imbalance.
John Cena The professional wrestler and actor might appear rough and tough, but he's got a heart of gold. This year he participated in his 500th Make-a-Wish event, bringing a little bit of joy into the lives of terminally ill kids.
Common Sense Media is an independent nonprofit organization offering unbiased ratings and trusted advice to help families make smart media and technology choices. Check out our ratings and recommendations at www.commonsense.org