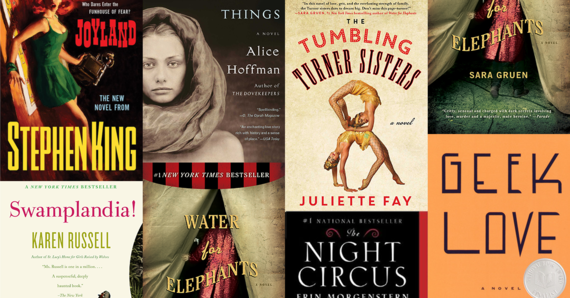 Come one, come all! Step right up and see what's under the big top! Try your luck at a game of chance!
Few things capture my imagination more than popcorn-smelling circus tents and the lights and sounds of the carnival midway. These places always seem full of mystery, romance, and oddity--and what the patrons see is only the beginning. These seven books will transport you to dark and glamorous carnivals and circuses, where nothing is as it seems.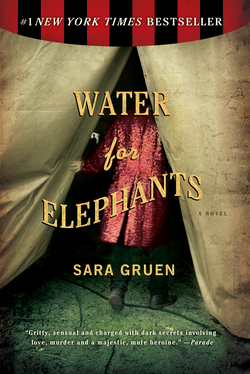 Water for Elephants by Sara Gruen
During the Great Depression, Jacob Jankowski quits veterinary school and finds himself working at the second-rate Benzini Brothers circus, where he must contend with August, the mercurial animal trainer; Marlena, his performer wife; and Rosie, a bull elephant. There he finds danger, love, and the dark world behind the glamour.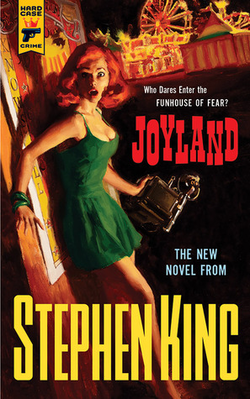 Joyland by Stephen King
College student Devin Jones takes a summer job at the Joyland carnival hoping to forget the girl who broke his heart, but he winds up facing the legacy of a murder, the fate of a dying child, and revelations about life that will change his world forever.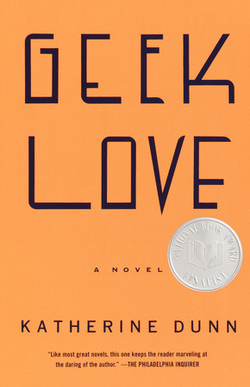 Geek Love by Katherine Dunn
Carnies Al and Crystal Lil breed their own freak show, using drugs to mutate their unborn children. There's Arturo the Aquaboy; Iphy and Elly, the Siamese twins; albino hunchback Oly; and Chick, outwardly normal with a dangerous gift. Their traveling act inspires devotion and revulsion as its members conduct their own Machiavellian version of sibling rivalry.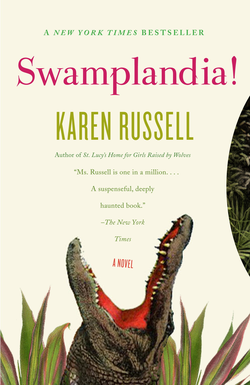 Swamplandia! by Karen Russell
Ava Bigtree's family has run the gator wrestling theme park Swamplandia! for generations, but when matriarch and headliner Hilola dies, the family fractures. Ava's father withdraws, her sister falls in love with a ghost known as the Dredgeman, and her big brother, Kiwi, defects to a rival theme park called The World of Darkness.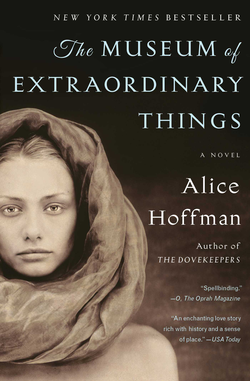 The Museum of Extraordinary Things by Alice Hoffman
Coralie Sardie's father runs a Coney Island freak show where she appears as "the Mermaid," alongside performers like the Wolfman, the Butterfly Girl, and a one-hundred-year-old turtle. When she meets Eddie Cohen, a Russian immigrant photographer, they become embroiled in a moving story of young love in tumultuous times.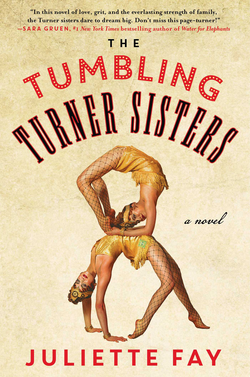 The Tumbling Turner Sisters by Juliette Fay
In 1919, the Turner sisters embark on an unexpected adventure when, with the family on the brink of financial ruin, their mother decides that the vaudeville stage is their only chance for survival. Gert, Winnie, Kit, and Nell soon find a new kind of freedom in the company of performers who are as diverse as their acts.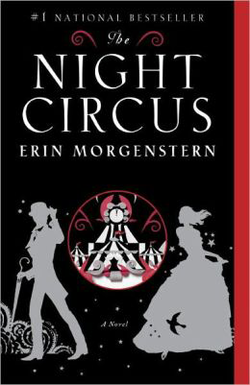 The Night Circus by Erin Morgenstern
At a mysterious circus that only performs at night, a competition is underway between Celia and Marco, powerful illusionists who have been groomed by their sinister mentors for a battle in which, unbeknownst to them, there can only be one survivor. When they fall for one another, will their love be stronger than the forces that compel them to destroy each other?
See the full list at Off the Shelf, a daily blog that connects great readers with great books.
More Recommendations from Off the Shelf:
Related
Popular in the Community