When visiting popular family travel destinations, parents know exactly what they're getting for their vacation dollar. After all, many US beach towns, theme parks, resorts, and city stays have a reputation that warrants a high price tag. But well-known locales are not the only destinations worthy of your family vacation. Think outside the box, and you'll find off-the-radar choices that wow without breaking the bank. Here are seven of them.
Black Hills, South Dakota: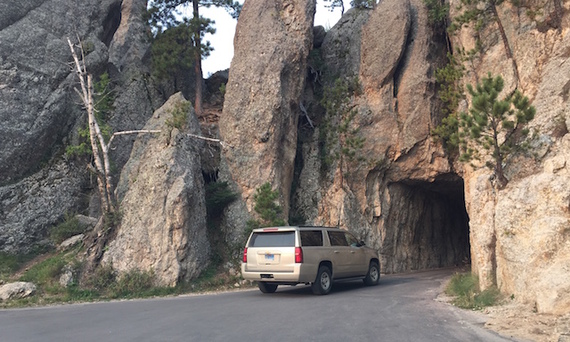 One billboard along Interstate 90 pronounces the Black Hills to be the most affordable vacation ever. I'm not sure that's been proven; however, this region of western South Dakota definitely delivers on scenery, history, outdoor excursion, and yes, budget-friendliness. Known as the home of Mt. Rushmore, the Black Hills also feature the 'wild west' towns of Deadwood, Keystone, and Custer, all of which are chock full of historical significance. Families can visit museums, see reenactments, and take historic walking tours, all for low admission prices. The Mickelson Trail, converted from railroad track, runs throughout the Black Hills, promising biking and snowmobiling fun for the cost of only a trail permit. Custer State Park wows with craggy rock formations, wilderness hikes, and wildlife, including roaming herds of bison, elk, and deer. Small, roadside lodges with cabins dot the area, stirring nostalgia in parents and a sense of adventure in kids. Badlands National Park is only a short drive east, enabling families to visit three major park sites in as many days.
Death Valley, California: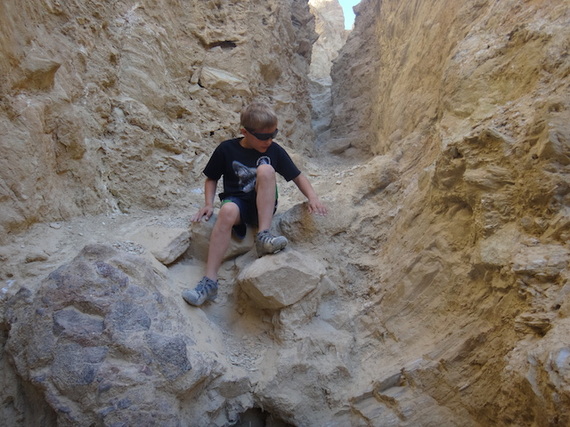 Drive past the glitz (and expense) of Las Vegas, and families will find themselves in a desert wonderland within the massive boundaries of Death Valley National Park. For the price of park admission, Death Valley offers unique hiking trails kids love, with rock formations to traverse and chasms to explore. Spend a morning playing in the sand of the impressive dunes, or drive through a painted canyon. Camping at Death Valley is very affordable, or families can opt for an upscale motel room at Furnace Creek Ranch, which includes a playground, tennis courts, outdoor space, and a spring-fed pool, delivering on value.
Olympic Peninsula, Washington: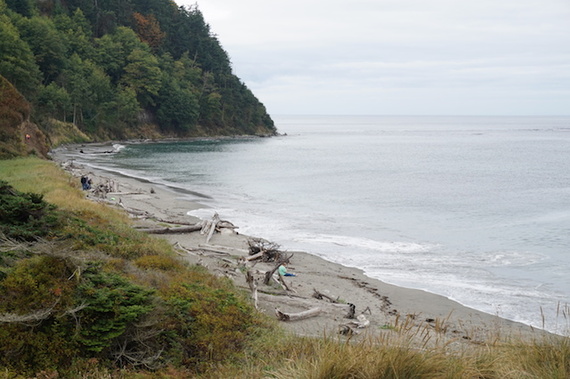 Want a Northwest island getaway without the island (or island prices?) Washington's Olympic Peninsula is more accessible than many families think, a scenic drive from Portland, Oregon or ferry ride from Whidbey Island. Once in this lush temperate rainforest setting, families can explore Olympic National Park, or head north to enjoy an affordable stay in historic Port Townsend. Here, families can spend a night in a historic building in Fort Worden, which offers room to spread out, full kitchens, and easy walking access to the ocean, hiking and biking trails, and unique WWI batteries that kids can climb on and run through. Downtown Port Townsend delivers with foodie choices for parents and homemade ice cream and candy shops for kids.
Shenandoah Valley, Virginia: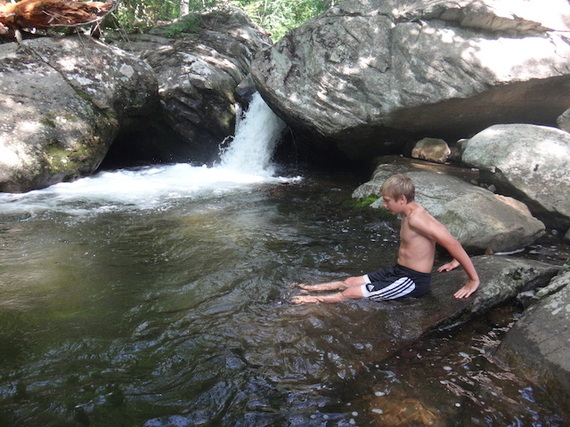 Yes, you can spend money on a luxury vacation in the scenic Shenandoah Valley of the Blue Ridge mountains, but you don't have to. Affordable, kid-friendly lodging is abundant in this pastoral, picturesque area of Virginia. Families can experience a farm stay near the northern end of the valley, or resort-living at the kid-friendly mecca of Massanutten Resort. Budget-friendly area attractions include massive Shenandoah National Park, plus children's museums, an abundance of festivals and parades from spring though fall, and an authentic drive-in movie theater. Use the Shenandoah Kids Trail guide to plan adventure in the area.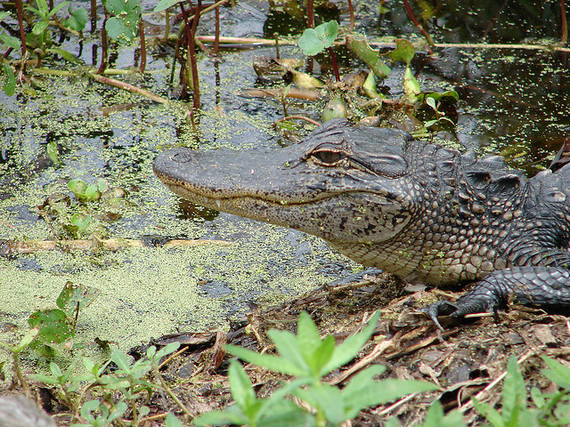 Lake Charles is a fraction of the size and scope of New Orleans, but delivers similar charm and Southern hospitality. Lakes and waterways dot the landscape in this part of Louisiana, which means plenty of outdoor recreation for visiting families. Kids can get on the water at the BREC Bluebonnet Swamp Center and Jean Lafitte National Park, see a plantation house and Acadian village, and visit museums...all without the sticker shock of big city prices. Best of all, Lake Charles is big on festivals year round, a great way for families to soak in the culture without emptying their wallets. Come for Mardi Gras, or visit anytime!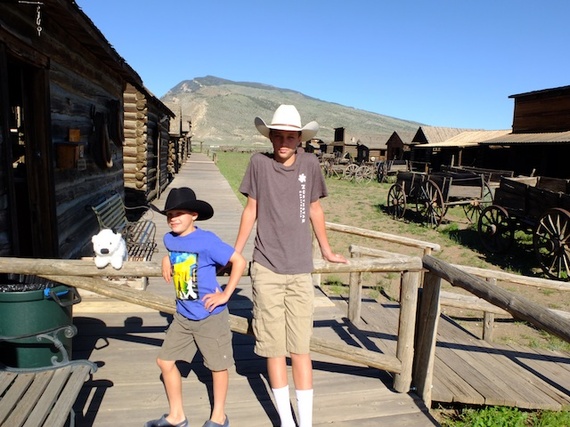 Yes, Jackson Wyoming is swanky (and absolutely worthy of a luxury vacation), but lesser-known Cody is the place to be for a more laid-back, budget-friendly stay. Home of Buffalo Bill Cody, this town is all about wild west history and cowboy culture. The massive Buffalo Bill Center of the West is five museums in one (for one low admission price), and day trips to both the kitchy-but-fun Thermopolis hot springs and Yellowstone National Park are a stone's throw away. Take in an authentic rodeo for a low price, and stay in the cute, friendly cabins at Buffalo Bill Village Resort. Be sure to shop for a cowboy hat souvenir.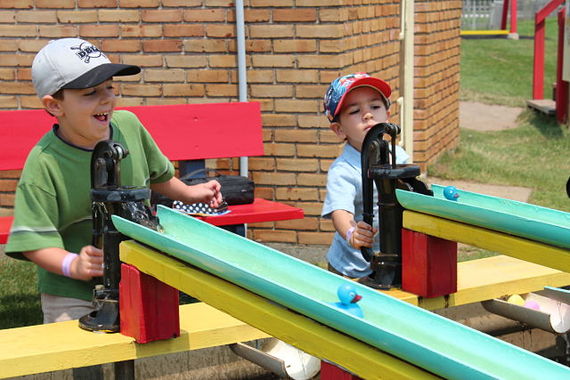 Grand Rapids appears unassuming, but in fact delivers with an abundance of family-friendly attractions. While staying in this river city, check out the Grand Rapids Children's Museum and manageable-yet-educational John Ball Zoo. Grand Rapids also makes for a great home base for further exploration of Michigan. Holland, Michigan is only a day trip away, with a kid-friendly Dutch Village and sculpture gardens to explore at affordable rates. Saugatuck, on Lake Michigan, offers beach-like fun only 40 miles southwest of the city, plus the chance to expose the kids to some culture with over 40 art galleries in this artists' haven.
Photo credit: Amy Whitley, Flickr/MarkGstohl