It's that time of year, again, when many parents are mentally steeling themselves for the impending departure of their kids for college. It's an emotional time, to say the least. But rest assured, you are not alone. Celebrities, too, feel your back-to-school pain.
From Rob Lowe to Alfre Woodard, here are seven celeb parents who get emotional, too, over their empty nests.
Rob Lowe, 52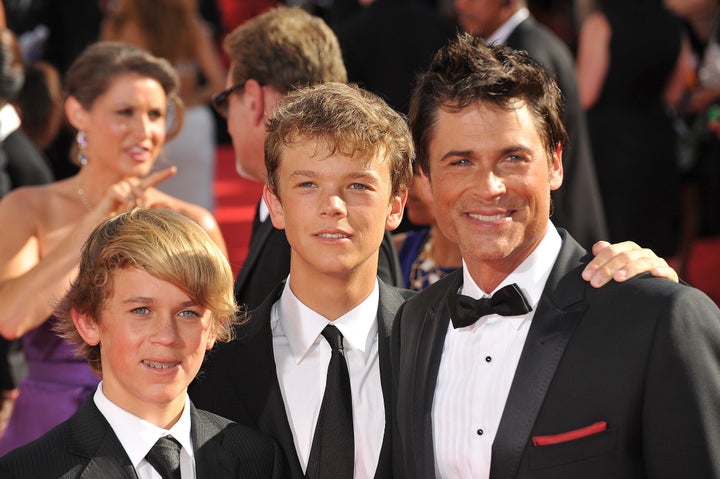 In 2014, Rob Lowe confessed to David Letterman that he "cried like a little girl" when he and his wife, Sheryl Berkoff, sent their youngest son, John Owen, off to college.
In his memoir, Love Life, the 52-year-old actor vividly described the heartbreak surrounding the departure of his two sons for college. "'Jesus Christ, pull yourself together, man!' I tell myself. There are parents sending their kids off to battle zones, or putting them into rehabs and many other more legitimately emotional situations, all over our country. How dare I feel so shattered?
"I'm trying to remember when I felt like this before. Like an el­ephant is sitting on my chest, like my throat is so tight and constricted that I can feel its tendons, like my eyes are 100 percent water, spilling out at will, down pathways on my face that have been dry for as long as I can think of. I'm trying to remember: When was the last time my heart was breaking?"
Christie Brinkley, 62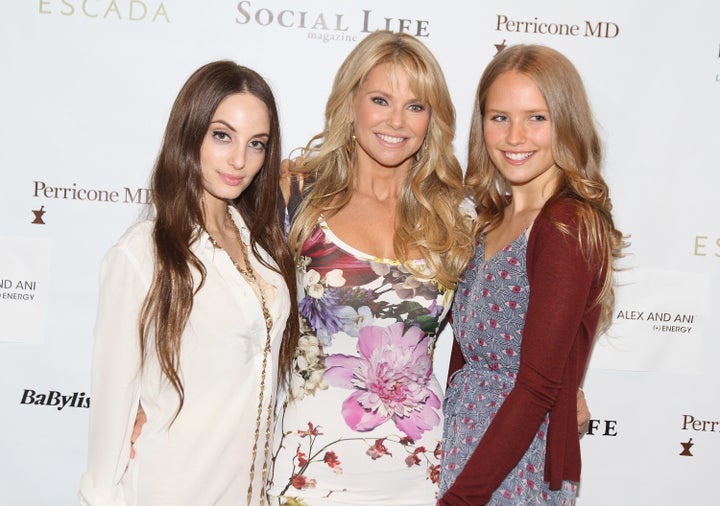 Christie Brinkley says that although she's ready for her kids to strike out on their own, she still gets a bit sad at the thought of it.
"When I first realized I was about to be an empty nester, I couldn't even say the word without getting all misty-eyed," she told Page Six in July.
"I've always encouraged my kids to be independent and I always knew this moment was coming, but... I'm in the phase where I'm like 'Go! Out the door.' That is like the misty part of it to me," the supermodel said.
Brinkley has three kids: 18-year-old Sailor Brinkley-Cook, 21-year-old Jack Brinkley-Cook and 30-year-old Alexa Ray Joel. Brinkley said that when Sailor leaves for college in September, she'll be a real empty nester.
"Yes," she said. "I'm more open."
Kyra Sedgwick, 50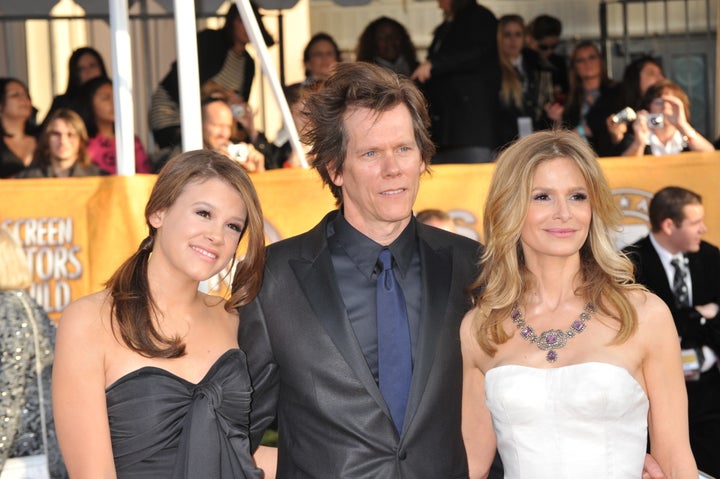 Actress Kyra Sedgwick, 50, and actor husband Kevin Bacon, 58, have two children ― Travis, 27, and Sosie, 24. Sedgwick has talked a lot in recent years about adjusting to life in an empty nest.
"It's a loss, but you also get to figure out, I guess, what fulfills you as a solitary person, and in being in a marriage without the children there," she said in 2011. "It can be a time for growth, but that doesn't mean it's super easy."
A year later, she told Redbook: "Life will never be the same. I know [my kids] will need me, but in a totally different way. Suddenly I'm supposed to think about myself first? What is that? That's weird. But there's joy in that too — we're responsible for our own happiness. It's not about them making me happy. You know, the best sound in the world to me is the door opening in the apartment and one of the kids walking in. That won't change. I mean, I'm very happy when Kevin comes home, too, don't get me wrong [laughs]. But they light up my life."
Denzel Washington, 61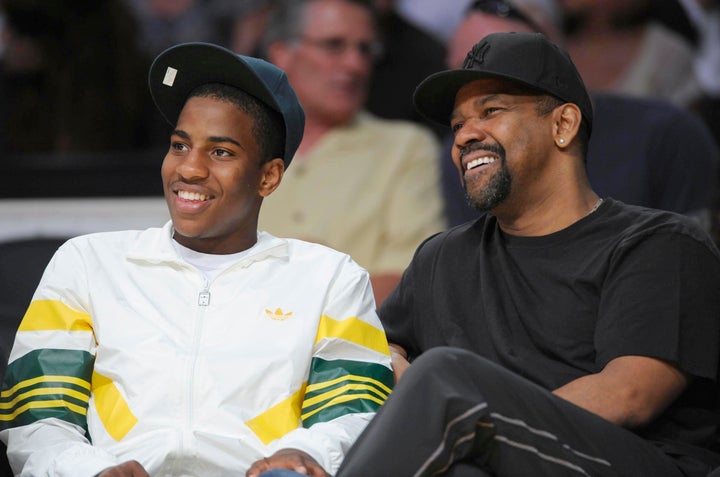 Denzel Washington may be one of the biggest names in Hollywood but even he said he felt a little lost after his four children flew the coop.
In 2012, he told The Guardian that he and his longtime wife, actress Pauletta Washington, began dividing their time between California and their apartment in New York City after their kids left home.
"My wife is going back to work, so, like, last year she was in New York six months out of the year. I was like: I can't get a meal 'round here, I'm sitting in this big house by myself, nobody is around, this is crazy! That's what it's become!" he said.
Kathie Lee Gifford, 62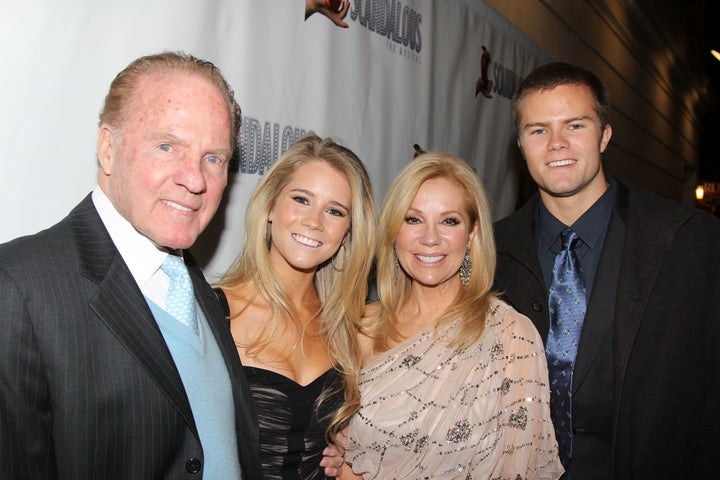 The daytime TV host Kathie Lee Gifford has two children, Cody and Cassidy, with husband Frank Gifford, who passed away in 2015.
She has spoken often on "Today" about how to survive the big send-off. She suggests that parents find something to do that makes them so exhausted by the end of the day they're too tired to miss their kids as much as they really do.
She also urges parents to close their kids' bedroom doors and to try not to go inside and cry. She adds that they should also take a long weekend and surprise the kids with a visit, and get together with other parents who are going through the same emotional turmoil.
Michelle Pfeiffer, 58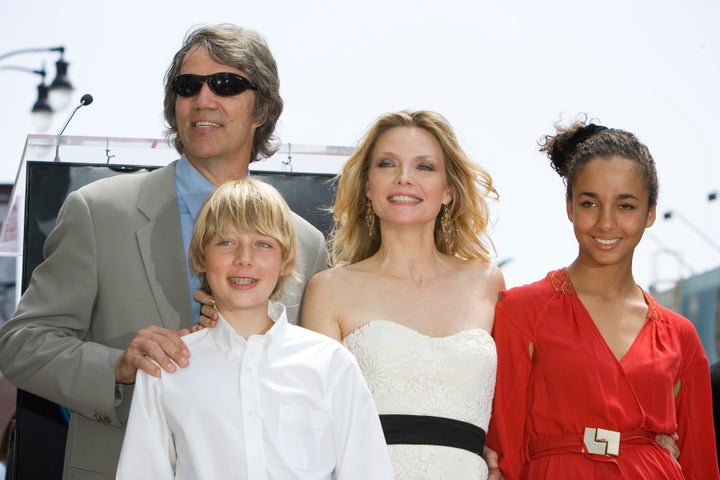 Michelle Pfeiffer admitted to Parade in 2012 that it was hard thinking about both her two children, Claudia and John, being out of the house.
"People make a lot of jokes about the empty nest. Let me tell you, it is no laughing matter. It is really hard. Claudia's in her first year of college. She's doing great," she said. "My son is applying to colleges now. I remember reading an interview with Dustin Hoffman; his first child had just gone off to college, and he said, 'Nobody talks about their [empty] room.' I feel like I'm going to cry just thinking about it."
Alfre Woodard, 63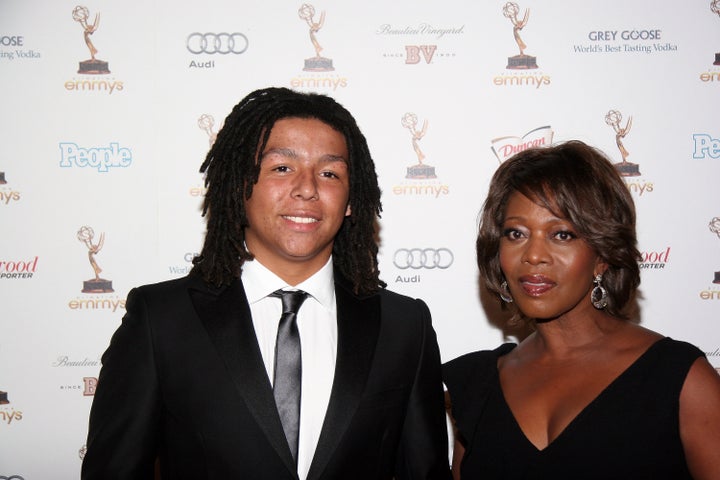 Alfre Woodard may be a fantastic actress, but she said the greatest joy of her life has been raising her two children, Mavis and Duncan.
Shortly after they both left home in 2012, she told the Associated Press: "I'm three weeks into my empty nest and I'm still a little weepy."
She said that being a mother "was just the most incredible human experience I think that I could have, and I miss it terribly."
She said she dealt with her sadness by throwing herself into her work.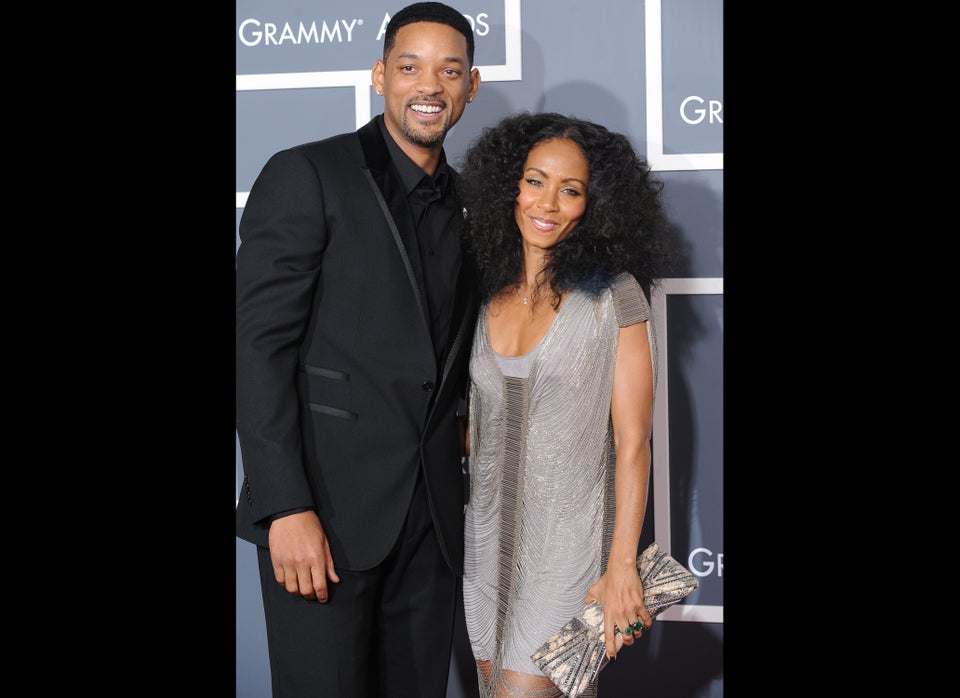 Celebrity Couples' Tips On Lasting Love
Popular in the Community