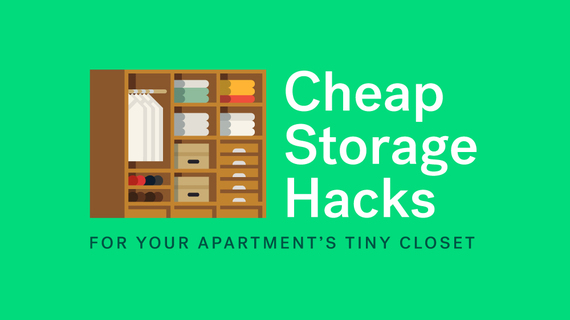 The inside of your closet door is prime square footage that often goes unused. Lisa Zaslow, founder and CEO of Gotham Organizers in New York, NY, offers this hack: "Cut off the bottom two or three rows of an over-the-door shoe organizer and attach it to the door at around waist height with [stick-on hooks] that remove cleanly. This will give you enough storage for your go-to shoes. Then trick out the top part of the door with a variety of products to organize small items: add hooks for belts, scarves, bags, and necklaces. Small, wall-mounted baskets can hold watches and sunglasses. Finally, stick on a mirror and a magnetic whiteboard to post reminders and style inspiration."
2. Use drawer or cabinet pulls as hangers
Cabinet or furniture hardware can easily be repurposed on walls or closet doors to corral ties, scarves, jewelry, or even towels. The best part? It's an inexpensive fix that fits in even the tiniest of closets, with many home improvement stores offering a broad selection of suitable hardware for less than $5 per piece. And such hardware is much easier to hang (and remove) than bookshelves.
3. Repurpose drawer dividers
Instead of placing dividers in a drawer, place them on a shelf to create "cubbies" for coiled belts, recommends Nina Ward, interior designer and regional director for ShelfGenie, a custom-shelving company. Secure the belts with rubber bands to help them stay coiled.
4. Allow accessories to double as hanging devices
Mariana Leung, a fashion designer and blogger at Ms. Fabulous, loops her bracelets and necklaces onto long scarves and then hangs them high up on the wall of the closet. "It's another way to use up wasted space for your accessories," she says.
5. Fasten shower-curtain hooks to your closet rod
This is an inexpensive, temporary, and effective way to gain extra hanging space and added function in your closet. Use the hooks to store scarves, purses, necklaces, and other accessories, suggests Ward.
6. Double your hanger space with aluminum-can tabs
Instead of buying double hangers, make your own with leftover tabs from aluminum pop-top cans. Simply slip one end of the tab over your hanger and hook a second hanger onto the metal circle. This will also space out your hangers a bit, giving your clothing more room to breathe -- and it's an easy way to organize your clothing into outfits.
7. Try tension rods or molding to store shoes
Tension rods are the perfect thickness for hanging shoes as blogger Tammy of A Loyal Love did. She brilliantly turned an extra nook in her bedroom into her "shoe closet," but the idea can also work inside your actual closet. If tension rods won't work, or you don't love the look, try a tactic from the Ms. Fabulous blogger, Leung, who used leftover strips of crown molding, or wall trim, to hang her heels in a space that was too close to the closet door for actual shelving. Brilliant!
What storage hacks have you added to your closet? Share your tips in the comments below!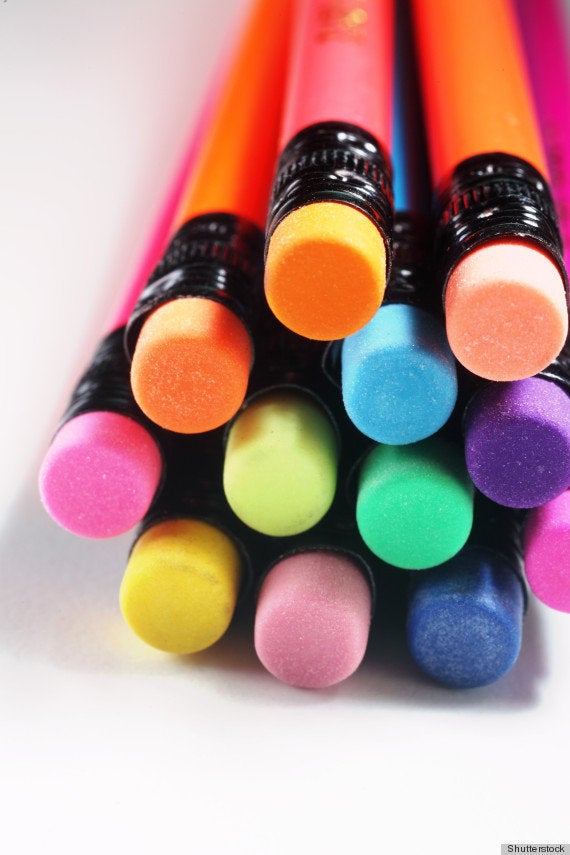 The Best Cleaning & Organizing Tips
Support HuffPost
A No-B.S. Guide To Life
Related
Popular in the Community