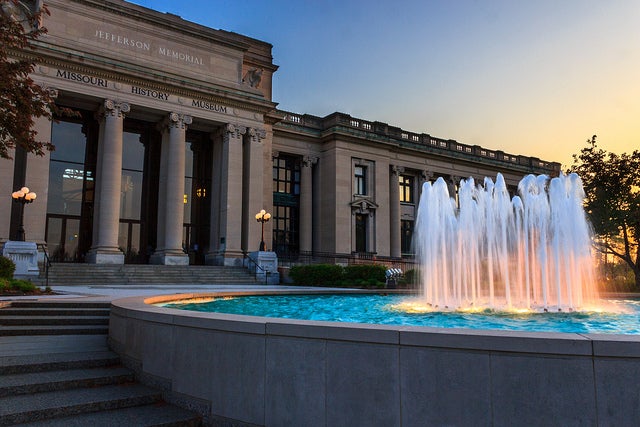 When I moved from Manhattan's Upper East Side to Franklin, Tennessee, several of my New York friends asked, "But aren't you going to miss the culture?!" While it's true that New York City has cultural gems around every corner, it certainly doesn't have a monopoly on interesting things to see and do.
For example, Franklin is brimming with historical importance and exciting things to do year-round — just like countless other great communities around the country. Below are a few of my favorite things to see and do in Franklin, plus six other cities across the United States that will enrich and entertain visitors (and residents!) of all ages.
Franklin is a fast-growing city just 20 miles outside Nashville. The city was established in 1799, but a Civil War battle — the Battle of Franklin — put the city on the map in 1864. Today, history buffs can tour two historical homes involved in the battle, the Carnton Plantation and the Carter House, and walk around the nearby McGavock Confederate Cemetery, where more than 1,000 Confederate soldiers are buried.
Besides historical sites, Franklin is brimming with fun-filled festivals all year long. Wine Down Main Street Festival serves samples of more than 100 wines and food from local restaurants as a fundraiser for the Boys & Girls Clubs of Middle Tennessee. If beer's more your thing, check out the Main Street Brew Fest each March. April brings about the Main Street Festival, and Pumpkinfest and Pilgrimage Music & Cultural Festival are cultural staples in the fall. Each December, Franklin residents deck out the city's Victorian architecture as a backdrop for the annual Dickens of a Christmas street festival, which features an ice skating rink, music, and characters from Charles Dickens' stories.
Everyone knows about the magnificent Gateway Arch, but how about the Grand Center Arts District for a different type of dazzle? St. Louis is slowly building a reputation as a mecca for the visual arts, but the performing arts scene is already hot along the banks of the Mississippi River. Venues like The Muny and The Fabulous Fox Theatre keep theater enthusiasts coming back for more. Of course, if you'd rather take a stroll, be sure to visit Citygarden, a downtown park laden with large-scale sculptures and kid-friendly water features that is open to all.
What's more, arts and cultural festivals dot the calendar year-round in the so-called Gateway to the West. Check out the Japanese Festival, the Festival of Nations, or the Strange Folk Festival. In the summer, head to Shakespeare Festival St. Louis or hit a blues or jazz concert for some musical flavor — there are plenty of options, no matter what day of the week it is. Oh, and don't forget to check out the free art and history museums, as well as the science-centric children's museum, The Magic House.
Cleveland's reputation has been on the rise in recent years, but the city's cultural touchstones have been around for decades. For starters, no rock connoisseur will have true bragging rights until he or she visits Cleveland's Rock & Roll Hall of Fame. There, you'll find everything from a tribute to Elvis to exhibits on the latest Hall of Fame inductees. Even more impressive is Playhouse Square, the largest American performing arts center you can find outside of the Big Apple.
This city on the shores of Lake Erie is a bonanza for museum-hoppers, with such attractions as the International Women's Air & Space Museum, the Cleveland Museum of Natural History, the Crawford Auto Aviation Museum, the Great Lakes Science Center, and the Cleveland Museum of Art.
4. Leavenworth, Washington
You may have a U.S. passport but lack the time to explore Bavaria. Good thing you don't have to! Leavenworth may be a tiny speck on the map of Washington, but it has a huge cultural footprint. This Chelan County city boasts a modest population of about 2,000, but what it lacks in size, it makes up for in ambiance. You'll swear you've landed in "The Sound of Music" when you spot all the chateaus, folksy shops, and beer halls.
Even if you're not into guzzling pints of lager to the strains of Munich's favorite tunes, you'll appreciate the surrounding area. Outdoorsy types love Leavenworth for its hiking trails, biking options, climbing possibilities, and even golf courses. Plus, it's a wintertime fantasyland with warmth and plenty of old-fashioned German treats.
Want to hit two states in one trip? Visit modern, artsy Ashland, which is just over the California border in Oregon. Of course, you might not ever make it the Golden State, especially if creativity is your passion. Ashland's Oregon Shakespeare Festival brings nearly half a million visitors to town each year. In addition, the city hosts the Ashland Independent Film Festival and the Ashland New Plays Festival yearly. After a thought-provoking performance, you'll want to share your impressions over a glass of one of Oregon's award-winning wines.
Do you have a high schooler who'd like to go to college in a place where imagination thrives? After trekking around the Siskiyou and Cascade mountain ranges' foothills, stop by with your student for a tour of Southern Oregon University. You'll be pleased to find it among the top higher education institutions for everything from Shakespearean studies to environmental science.
It's the biggest city in Maine, but don't assume this ocean-facing gem is all lobsters and fishing. Sure, it's a maritime lover's dream, but as a coastal enclave, Portland possesses all the amenities of a booming, sophisticated metropolis. Not surprisingly, its eateries regularly attract foodies from near and far, all dying for a taste of some artfully prepared culinary mouth- and eye-candy.
When traveling to Portland, spend a day in the Arts District along Congress Street, drinking in the very essence of hipness. Expect tons of contemporary cultural vibes along with plenty of small, niche shopping opportunities. At night, head to the Portland Symphony Orchestra or check out the wealth of museums in and around the city. Then, recharge in a brewpub and exchange stories with locals and other travelers.
This oasis in the desert calls to the artistic traveler and job seeker. Set foot in the New Mexico Capitol while there, and you'll be greeted with a massive art gallery — and that's only the beginning. Visual artists from Georgia O'Keeffe to Chuck Jones have their own museums and galleries in Santa Fe. Despite being the oldest capital in the nation, Santa Fe maintains a modern vibe that's irresistible.
Balance visits to attractions like the International Folk Art Market and Cathedral Basilica of St. Francis of Assisi with treatments at local spas. Green chiles are the gastronmic stars here, but you can also top off your journey with innovative Italian or French dishes.
Why spend another vacation at the same old beach town you know like the back of your hand? Cultural meccas are calling you from across the United States; let them lead you to incredible excitement and discoveries.
Related
Popular in the Community