Pumping is a great option for moms who want to stick to their breastfeeding goals but also need the flexibility to work outside the home or simply be on the go.
However, as many parents have learned, pumping can also be stressful -- from finding the time and place to express milk, to keeping track of pumps to figuring out what the f**k to do when you have a long flight.
Here are seven comics that capture the emotional roller coaster that is pumping.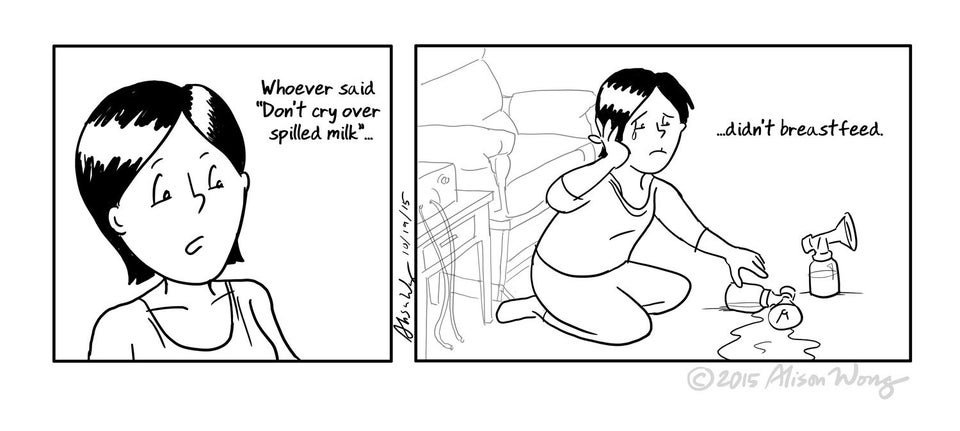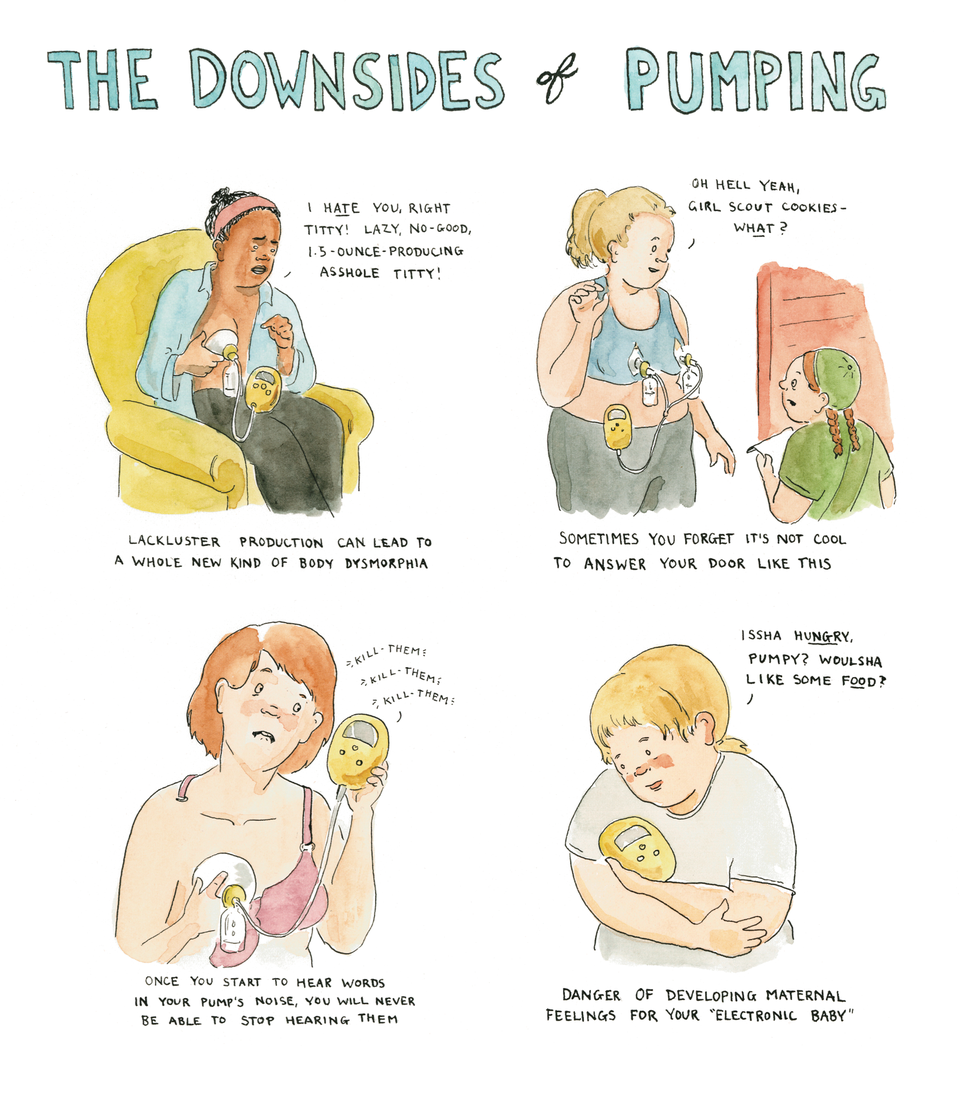 Emily Flake/Mama Tried/Grand Central Press
"Party Pumping"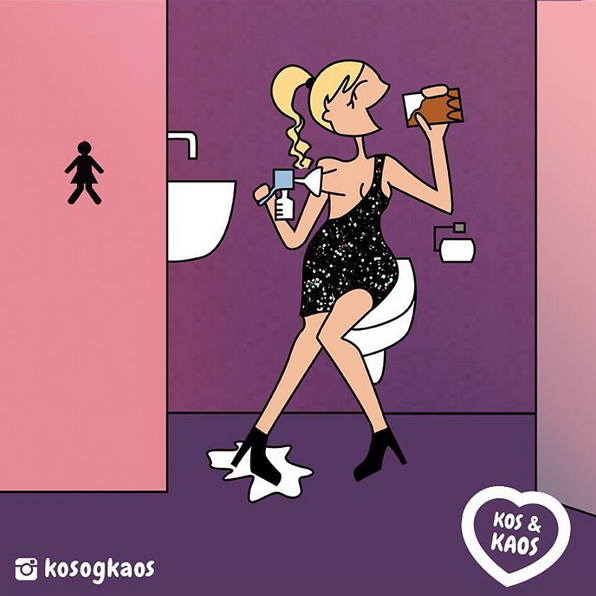 Line Severinsen/Kos og kaos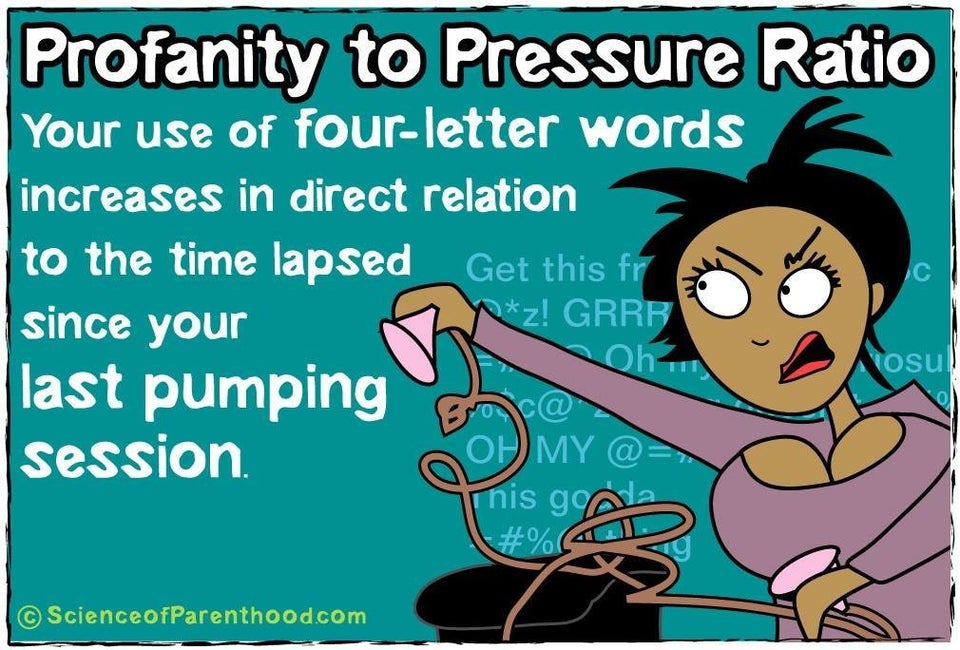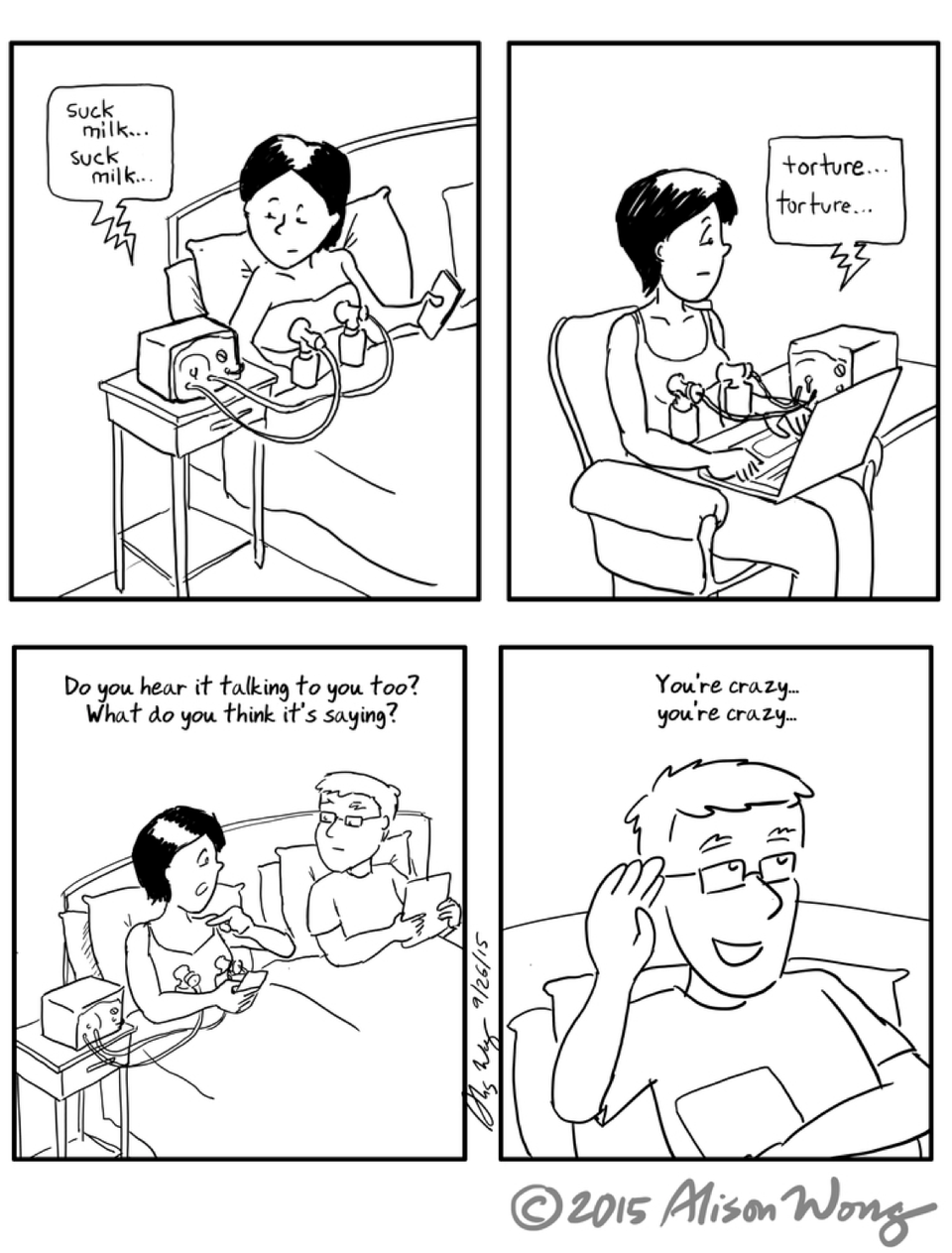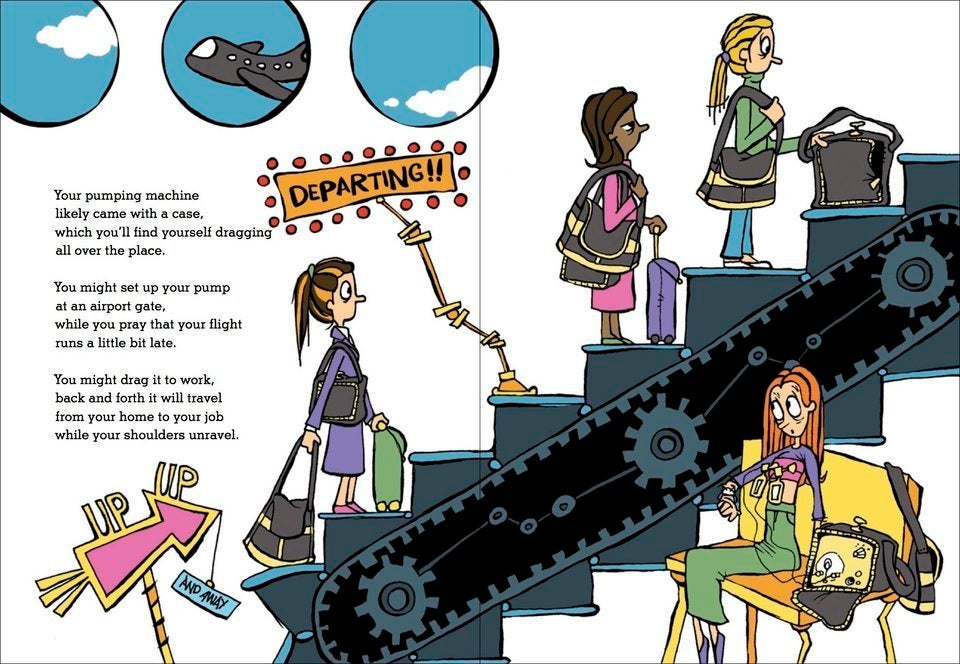 Lauren Hirshfield Belden/Isabelle Angell/The Places You'll Feed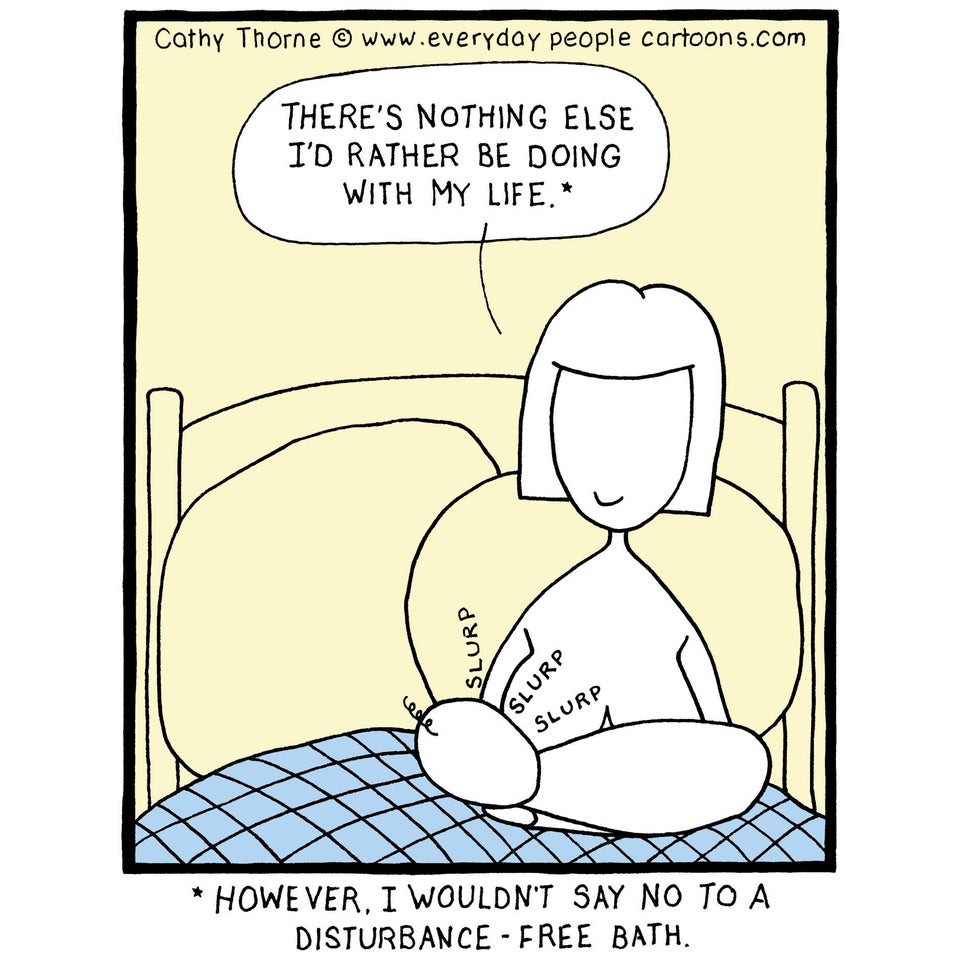 Comics About Breastfeeding
Popular in the Community