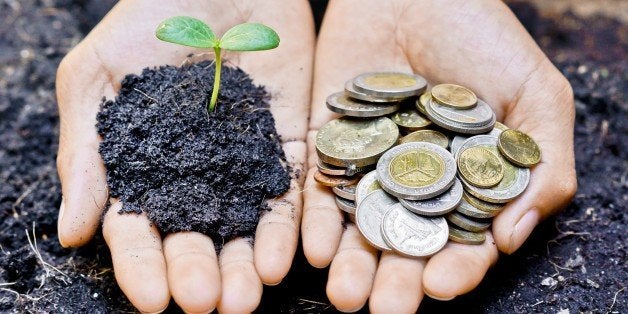 If you go to a lot of corporate social responsibility and cause marketing conferences each year, the beginning of the year only means one thing: The budget is set and it's time to get to work!
With many of the most interesting and innovative events of the conference calendar bunched up in the first half of the year, there's not a lot of time to plan for maximum effect. So without further ado, here's our list of the events that we think are worth attending in terms of investment, impact, networking and fun:
There's no event we get more value out of than our own Client Summit. Each year more than a 100 representatives of our corporate partners meet to talk trends and best practices, hear from experts in the field, and talk about the real world challenges of managing large scale volunteer initiatives at many of the world's most engaged workforces. It's invitation only, and usually reserved for companies that use VolunteerMatch's world class engagement platform. This year we are thrilled to be bringing the event to Detroit, where General Motors is hosting everything at its world headquarters.
One of our favorites of the year is the Cause Marketing Forum, an intimate two days of interesting conversations at the nexus of cause and brand marketing. World class companies come to share their stories, and nonprofits that are committed to cause marketing are all looking for innovative ways to engage.
You can also catch the presentation of the annual Halo Awards, cause marketing's highest honor. The awards go to both corporations and their nonprofit partners. In recent years, I've been focusing our CMF efforts on raising awareness about opportunities to create cause campaigns that engage both employees and consumers.
A four-day conference from Business for Social Responsibility, the San Francisco-based nonprofit sustainability consulting service. The event, which shifts from coast to coast each year, is a must for businesses that are looking to create social responsibility and sustainability plans that will last. The conference is a wonderful mix of content around the most pressing questions and top trends that will drive conversations in the future of social responsibility.
Don't go to the Association of Corporate Contributions Professionals' annual event because it's in Vegas -- go because it's the premier conference in the U.S. for professionals in corporate citizenship, corporate social responsibility, community relations, and volunteerism. While flashier events focus on the sizzle of brand marketing and cause marketing for social good, ACCP's event is all about the steak of corporate giving (i.e., billions of dollars of annual philanthropy, volunteering and community investments).
Charities@Work hosts one of the best gatherings dedicated to ideas and trends in employee engagement for social good. We like this conference because it recognizes the enormous and often overlooked impact employee-led philanthropy and volunteering is having in our communities.
The innovative minds at Sustainable Brands, the organization, developed Sustainable Brands, the event, to bring together the most innovative thinkers in brand development and brand marketing to help change the world. Each year SB hosts this three-day event on an island in San Diego, which sounds exotic, except that it's really purpose-built for making sure the conversations are sustained and relationships can be developed over a short period of time. I've always loved the connections, stories and opportunities that come out of this conference.
Points of Light Institute's Conference on Volunteering and Service is best known as a place for nonprofits to learn more about volunteer engagement, but it also has a wonderful track for business professionals. Each year we are thrilled to see dozens of VolunteerMatch corporate partners at NCVS, and it's great to see that corporate social responsibility is becoming a larger part of the discussion at the largest event about volunteering on the national landscape.
What do you think are the best events in CSR in 2014? Share them here.
REAL LIFE. REAL NEWS. REAL VOICES.
Help us tell more of the stories that matter from voices that too often remain unheard.