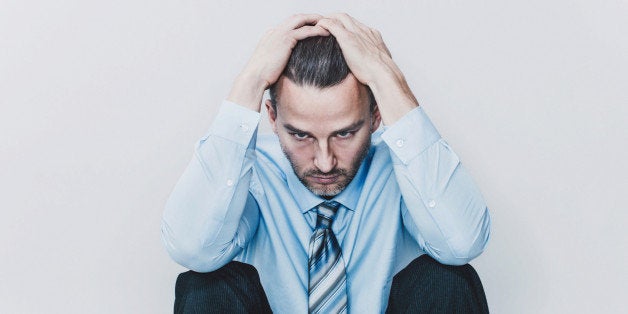 Men do not become depressed
According to the National Institute of Mental Health depression strikes more than six million men a year in the United States. The number is thought to be much higher as this illness is underreported. Bottom line: No matter how isolated you feel, if you are struggling with depression, you are not alone.
Depression is the same for everyone
Being depressed is a sign of weakness
Experiencing depression can happen to anyone and the origin of onset also varies from person to person. One of the worst things to do is ignore or avoid addressing mental health struggles. The symptoms often do not disappear as a result of avoidance, they can intensify. The best course of action is following up with a mental health practitioner for assessment and treatment.
You just have to manage your emotions
I can't be depressed, my life is going great
Gainfully employed males in happy romantic relationships with robust social lives can experience depression. As psychologist John Grohol explained "Some people mistakenly believe that a person can only be justified in their depression if there's a cause or reason for them to be depressed. But for the vast majority of people who suffer depression, it is not something that's voluntary or something that one can just 'snap out of' or 'stop being depressed.'"
It cannot be stressed enough that anyone can experience depression and this illness can strike at anytime for seemingly no reason at all. More importantly, being diagnosed with this illness is not an indictment of you; there are genetic and physiological components to the disease which do not conform to your current life situation.
There is no treatment for depression
The good news is there is help. Counseling and psychiatric intervention has consistently been effective in treating depression. According to the website depression and bipolar support alliance up to 80 percent of individuals treated for depression with psychotherapy and medication show improvement in symptoms. Additional protective factors against depression include becoming more involved in a church or social organization, improving sleeping and eating patterns, increased physical activity and talking with a mentor, community leader, or loved one.