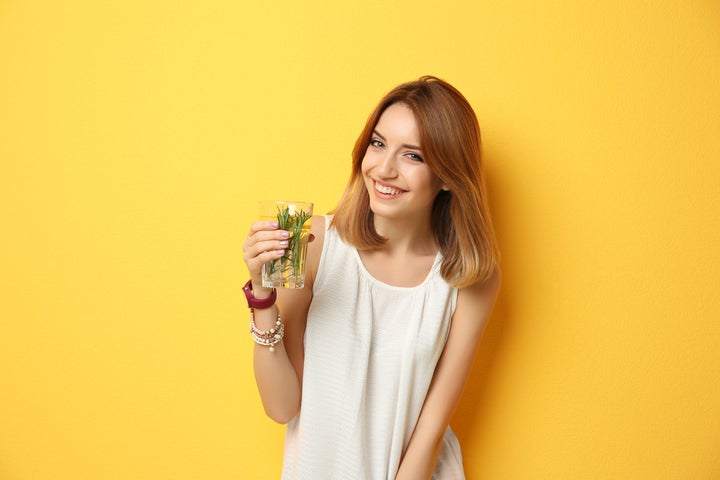 Your skin deserves the best, particularly as it is exposed to so many aggressive factors on a daily basis. From a certain age, detoxifying your skin is more than essential, as this will help you prevent the premature aging process.
The good news is that there are plenty of beauty detox recipes you can resort to, in order to enjoy bright and glowing skin for as long as it is possible. Many of these are followed by Hollywood celebrities, so you should definitely consider giving them a try as well.
Smoothies are not only delicious beverages but they also represent the perfect choice for someone who is interested in beauty detox recipes. A green detox smoothie can help you improve the appearance of your skin, looking more fantastic than ever. You can then use some of the top skin brighteners, in order to ensure an even complexion as well.
Returning to the green detox smoothie, these are the ingredients you are going to need: pineapple, banana and spinach. All you have to do is mix all of the ingredients together, using a blender. If you want, you can also add protein powder, preparing a delicious breakfast treat.
Oatmeal is not only the perfect choice for breakfast but it can be one of the best recipes for beautiful skin. It does not take too long to prepare baked oatmeal and the addition of fresh fruits will certainly give it that added flavor you were looking for. These are the ingredients you are going to need: fresh blackberries, rolled oats, baking powder, ginger/cinnamon (ground), sea salt, eggs, milk, vanilla extract, maple syrup, pumpkin seeds, pecans/hazelnuts and sunflower seeds.
You can begin preparing this recipe by placing the blackberries in a greased pan. Take a bowl and mix the following ingredients together: rolled oats, cinnamon/ginger, salt and baking powder; add the mixture over the blackberries, followed by the wet ingredients. Sprinkle the seeds on top and cook in the preheated oven, until they are golden brown. Serve with maple syrup.
Chia seeds are well-known for their beneficial properties, including with regard to the health of the skin. If you are looking for detox recipes that will help you fight facial wrinkles, this is the recipe you will want to pay special attention to. These are the ingredients you are going to need: almond milk (unsweetened), cherries (pitted), cardamom (ground), stevia (natural sweetener), vanilla extract and chia seeds. You can also prepare a cashew cream, using these ingredients: cashews, cherries (pitted), cold water, vanilla extract and stevia.
You can begin making this recipe by mixing the ingredients for the pudding using a blender; make sure to add the chia seeds last. Prepare the cashew cream next, using cashews that were previously soaked in water. Top the pudding with the cashew cream and cherries. Enjoy!
Acai bowls have become tremendously popular in the past few years, being often added to the list of superfoods. You can add a wide range of fresh fruits and veggies to an Acai bowl, making sure that a lot of beneficial nutrients reach the skin in this way. For this particular recipe, these are the ingredients you are going to need: acai smoothie pack (unsweetened), pumpkin cubes (organic), papaya, banana, maca, pumpkin spice and almond milk.
As toppings, you can use banana slices, goji berries, papaya, cashews or even pomegranate seeds. All you have to do is arrange all of the ingredients in a bowl, placing the desired topping on top. Serve and enjoy your Acai bowl, as it is guaranteed to be delicious to the very last spoonful.
"Did you know that putting chemicals on your skin can be far worse than ingesting them? This is in large part because when you eat something the enzymes in your saliva and stomach help break it down and flush it out of your body. When the chemical cocktail is delivered into your blood stream via your skin, however, it bypasses this built-in protective filtration process, so you have decreased protection against the toxins." - Dr. Joseph Mercola
This beauty detox recipe, a favorite of Gwyneth Paltrow, is filled with healthy, fresh veggies and it represents an excellent choice for those who are interested in maintaining the youthful appearance of the skin. It can be easily integrated into a detox diet plan, requiring the following ingredients: zucchini, olive oil, salt & fresh ground pepper, brown rice/quinoa, lemon juice & zest, sautéed greens, avocado, pumpkin seeds and red chili flakes.
You can also prepare a delicious pesto for the bowl, using the following ingredients: fresh basil leaves, fresh mint leaves, walnuts, olive oil and salt. Make the pesto using a blender, then assemble the bowl. Serve and enjoy!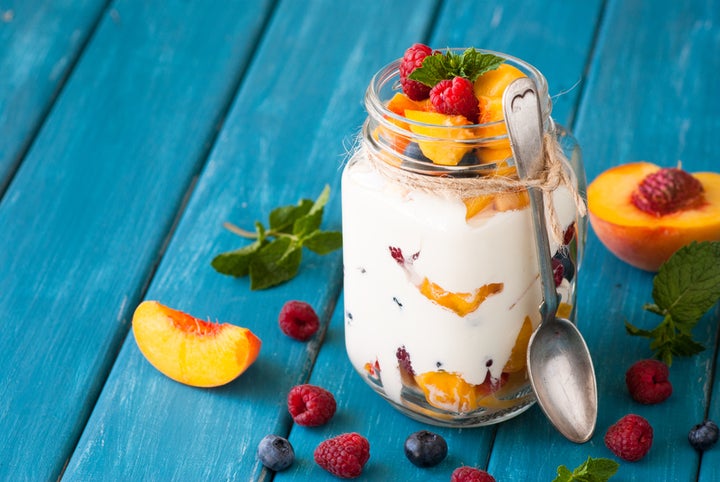 A fruit salad can help you enjoy an increased intake of beneficial nutrients for the skin. Moreover, fruits are rich in antioxidants, which can protect the skin against the damage done by free radicals. For this recipe, these are the ingredients you are going to need: blueberries, blackberries, plums, nectarines/peaches, bee pollen and honey (vanilla-infused honey is the best).
You can quickly prepare the vanilla-infused honey at home, using raw honey and a plain vanilla bean. Cut the fruits into slices and arrange them in a bowl. Top your fruit salad with the bee pollen and the vanilla-infused honey. Serve and enjoy!
A detox salad is the ideal choice for a healthy meals, delivering a chock full of beneficial substances to the skin. It is recommended to use only fresh veggies, as these have the best nutrients to offer. These are the ingredients you are going to need: kale, red cabbage, broccoli florets, carrots, red bell peppers, avocados, fresh parsley, walnuts and sesame seeds.
You can also prepare a delicious dressing for the salad, using the following ingredients: grape seed oil, fresh lemon juice, fresh ginger, whole grain mustard, pure maple syrup and salt. Prepare the dressing first and set it aside. Then, take a large serving bowl and add all of the fresh veggies. Save the parsley, walnuts and sesame seeds last. Pour the dressing over the salad, serve and enjoy!
These are a couple of beauty detox recipes that you simply have to try, especially if you want to maintain the healthy and young-looking appearance of the skin, for as long as it is humanly possible. As you have seen, many of these recipes are easy to prepare, and they contain only fresh ingredients so that your skin benefits from a multitude of vitamins, minerals, and other beneficial nutrients.
Related
Popular in the Community