Are you going through heartbreak in New York? Here are 9 different ways to nourish your mind, body and soul in the Big Apple post-breakup.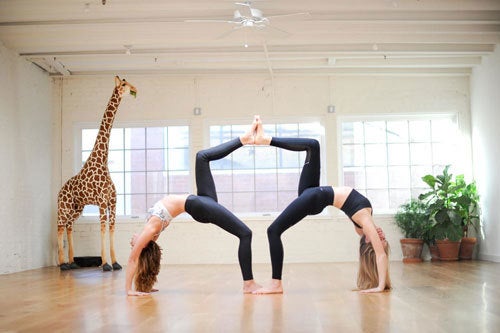 Ready to add a little spice to your yoga practice? Take a class at Sky Ting Yoga, where highly trained instructors combine different forms of yoga to create a unique yoga experience in a bright Chinatown studio. If you're in the mood for a mini restorative retreat, sign up for one of their upcoming Sound Bath workshops for rejuvenation.
If you're experiencing tension in your body post-breakup we recommend signing up for the Katonah + Pranayama class, which eases your joints and regulates your mood to help you get "unstuck." They also offer an Advanced Tings class for any yogis who are ready to move at a faster pace.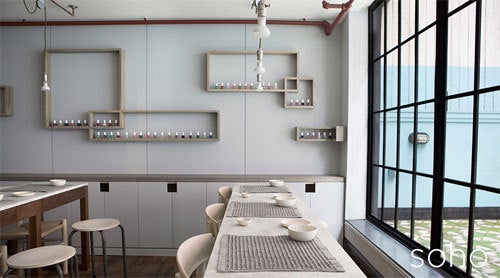 For elevated and affordable pampering, make an appointment at one of four tenoverten NYC locations for a manicure and pedicure in a beautifully-designed, relaxing space with highly trained staff and non-toxic polishes. And you can enjoy this self-care activity totally guilt-free because all tenoverten products are vegan and cruelty free.
Pro tip: Pick up one of their original long-lasting polishes for a nail day at home with your squad!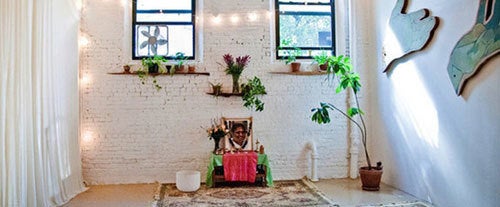 3. Holistic Healing For Heartbreak
Can't decide on a self-care activity to help you stay #onthemend? Maha Rose in Brooklyn is a one-stop shop for all your healing needs. They offer a variety of workshops and trainings such as acupuncture, reiki, breathwork, hypnotherapy, meditation, dance, and yoga so you can try all sorts of healing and find what works best for you.
If you're going through a breakup this month (or still healing from a split) check out Maha Rose's upcoming events. We recommend the Practical Magic Workshop to incorporate spirituality into your daily self-care rituals or Psychic Hygiene 101 to clear your aura and ground your energy.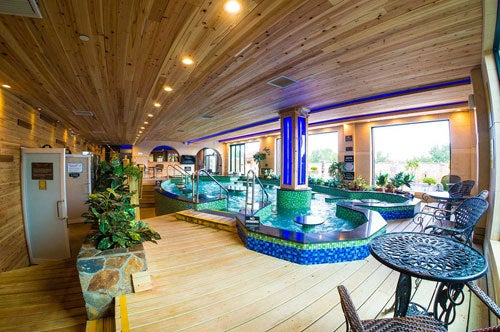 4. Slough Off The Old, In With The New
If you're down for a field trip with your girlfriends, nothing marks a new chapter like getting a traditional Korean scrub at Spa Castle. This 5-story spa in College Point offers luxurious spa services like scrubs, hydrotherapy, reflexology and lavender treatments. 
Some of the most notable features include a hydrotherapy pool with jets that target pressure points to ease aches and pains as well as a color therapy room to balance energy within the mind. For as little as $40, you can also indulge in amenities such as a Himalayan salt sauna, a healing zone, and aqua/tonic bar.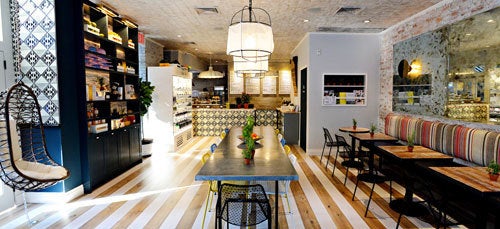 5. Conscious Comfort Food
by CHLOE has taken the vegan restaurant scene in New York by storm. Started by Chef Chloe Coscarelli (of Cupcake Wars fame) and Creative Director Sam Wasserman, this restaurant boasts an incredibly delicious 100% plant based, vegan and kosher menu in a bright and cheery space that will leave you feeling energized. Currently in the West Village and Flatiron, they are set to open their Soho, Rock Center and Williamsburg locations soon. 
For comfort food, we recommend their Mac N' Cheese and one of Chloe's famous cupcakes. For something lighter, we recommend their Avocado Pesto Pasta and Kale Cookies + Cream ice cream.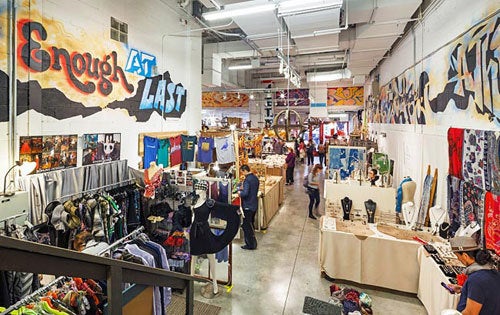 6. Spruce Up Your Apartment
If you read our West LA Guide, then you know we're all about supporting local artists as you begin to redecorate your space at home and makeover your wardrobe. If you're in the post-breakup nesting phase, head to Artists and Fleas inside Chelsea Market and snag some handmade and vintage goodies from up and coming small businesses. 
Pro tip: Artists and Fleas also pops up in Brooklyn on weekends.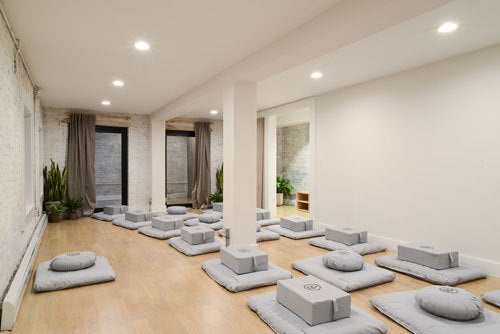 Breakups can do a number on your mind and body. From low energy days to sleepless nights, it's not always easy to recover from a broken heart. Drop in to MNDFL and find the perfect meditation class for your post-heartbreak healing. Each 30 to 45 minute class features a different theme so you can choose what would be most helpful to your day.
Try the Sleep class to help you transition into sweet dreams if you're battling insomnia or trade in the caffeine for a morning Energy class to keep you awake and active all day. MNDFL even has a Sound class so you can learn to use the sirens and street noise of NYC as a form of meditation.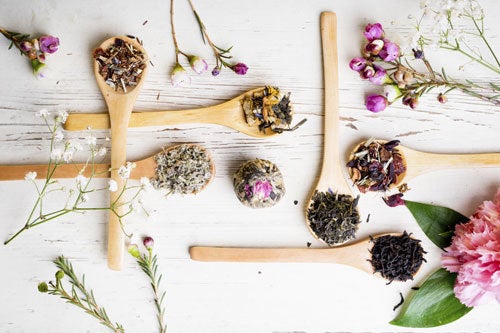 8. (Aroma)Therapy Session
Did you know that scents can calm you down and make you feel better? At the New York Institute of Aromatherapy, you can not only learn about the benefits of different scents, you can also create your own. NYIOA aims to help people begin a relationship with plants, oils and aroma-based healing so you can create a scent that excites your spirit and mind.
You can sign up for a variety of workshops that will teach you how to make your own soaps, facial serums, fizzing bath balls, and more.
Bonus: If you decide to take this new hobby to the next level, NYIOA offers certification classes so you can launch a career in aromatherapy.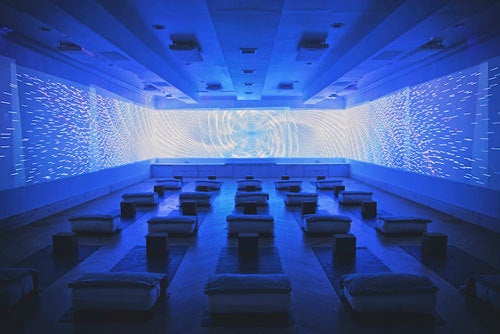 We know how easy it is to fall into zombie-mode after a breakup. You can be totally awake without truly being present. If you're struggling to get out of that funk, check out Woom Center. 
Unlike traditional yoga studios, Woom is a multi-sensory yoga, meditation and movement experience that aims to help students explore higher states of consciousness naturally and safely. This studio blends yoga with dance, music and fresh, organic nutrition to create a unique and transformative experience that will help you feel more connected to yourself and those around you.
If you like this story, follow @letsmend and visit Mend for more like it. You can also subscribe to our free weekly newsletter - it's like a vitamin for your love life.
Also, be sure to check out our podcast Love Is Like A Plant, on iTunes and Soundcloud for more about how to love well.
This post originally appeared on letsmend.com and was co-authored by Kate Paguinto, Content Strategist at Mend.
Calling all HuffPost superfans!
Sign up for membership to become a founding member and help shape HuffPost's next chapter
This post was published on the now-closed HuffPost Contributor platform. Contributors control their own work and posted freely to our site. If you need to flag this entry as abusive,
send us an email
.