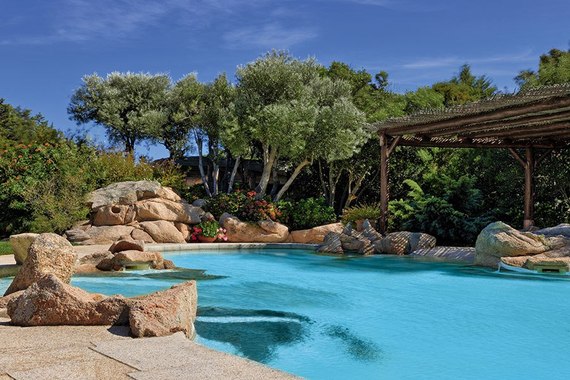 (photos: courtesy of Rizzoli)
A new book explores the most beautiful pools along Italy's Emerald Coast. The naturalistic shape of this pool includes a series of inlets, which helps it blend in with the lush surroundings.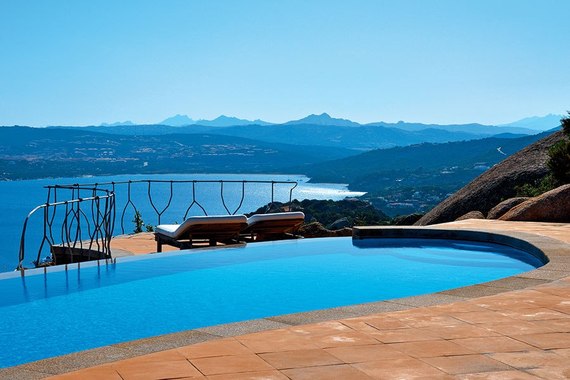 This clifftop pool offers panoramic views over the sea.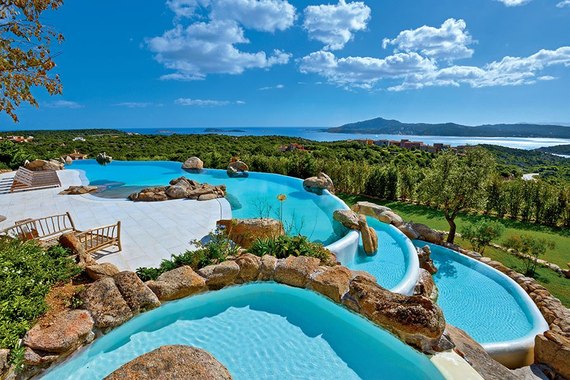 This beautiful terraced pool incorporates rock formations.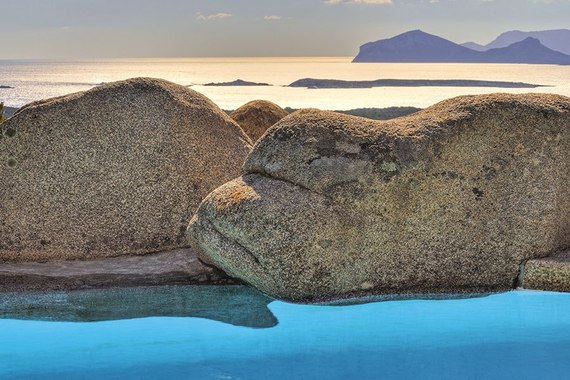 The granite rocks reflect the natural surroundings but were actually placed around the pool when it was built.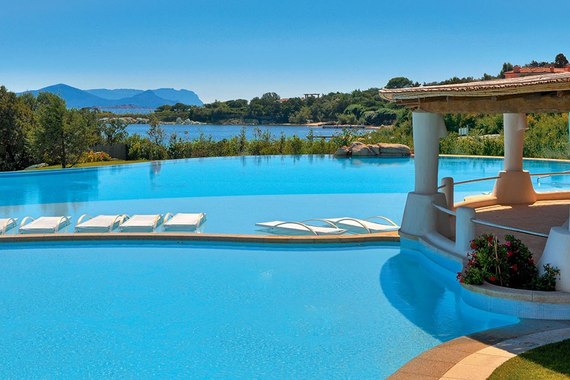 This pool features a shallow section made for lounging.
The granular Orosei marble used in the pool area continues into this home's interior.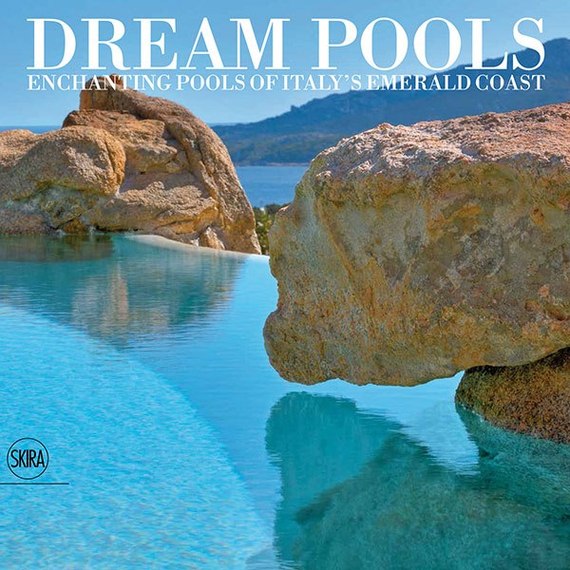 Dream Pools: Enchanting Pools of Italy's Emerald Coast (Rizzoli, $68) takes readers on a photographic journey of Sardinia's Costa Smeralda, via 12 private pools designed by Filigheddu Construzoni, an Italian construction firm known for its natural-looking pools.
More from Architectural Digest: